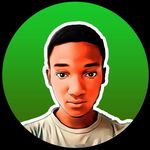 It's better off to take a better step late than to take the wrong step early.
How about the lifestyle of a butterfly
Every stage of our life we have to pass through development, a gradual process, a step at a time. The beautiful butterfly we see today was never hatched that way, it had to pass through several stages of life to complete its cycle. From its egg to the larva stage where it looks a bit disgusting then it takes its form onto another stage where it turns to the pupa and then to the crawling caterpillar 🐛 then the caterpillar transforms into the beautiful flying butterfly 🦋 we see today. Days are numbered; one after the other it had to take its different form.
Come to talk about us human beings, we are to pass several stages of life too, thereby inevitable for us to skip one to another. Before a human could make it to adulthood one has to pass through the pregnancy stage for months, then after birth several stages of life are to be encountered, sitting, crawling, standing, walking, running, talking, from there the child would have to migrate to the childhood stage leaving behind the infant stage. Then after a few months and years, the child would no longer be a child but grown to attain its puberty stage and kicked off with another new phase of their life as a teenager.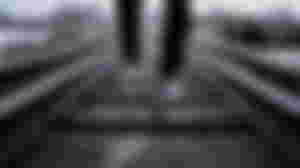 Then gradually after years, they become adults and then come to witness old age.
In summary, as humans we should always know that we all have our different pace in life and we've our race to run. Comparing one's achievements to another might make one a victim of ungrateful existence, keep it steady and make sure you are moving, a step taken forward is gone and gone forever. Remember that the position you are today is surely a stepping stone to another, why not remain humble and be grateful for your life.
Life is like a car, while you are the driver. You must take a good look at the windscreen to see those ahead of you in life, fastened that seatbelt and make sure you seek a better track to move, meanwhile never forget to take a look at the side mirror 🪞 to see those behind of you in life, theirs would make you think twice when you feel take over speeding. There are surely those below wanting to be in your position.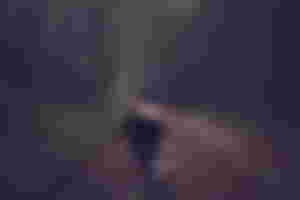 Life is full of lessons; the oxygen you take in for free is what some are paying for at the hospital, the freedom you got is what some are wishing for in their prisons, the hands you used to type and hold that phone of yours is what some are praying for because they already lost theirs. But you are fortunate to have yours intact. You can walk on both legs but you are still craving for a bicycle to ride on, below you are those without legs to even walk not to talk of dreaming to ride a bicycle.
You got that bicycle but are still wishing to get a bike to make movement easier, but remember some would always have to trek miles to their destination only if they could afford a bicycle. You got that bike of yours yet you want to get a car that would ease your movement and can sit comfortably and wouldn't have to be wet by the rain. But some are there on their bicycles dreaming of getting a bike only if they can afford it.
Many scenarios of life teach us a lot of lessons even from our day-to-day activities. Just take a look at your surroundings, take a look at those living with you, your neighbors, friends, and think about the occurrence around you. There is a lot to learn from by paying attention to every bit of life.