Finding DakLynG.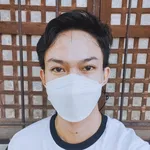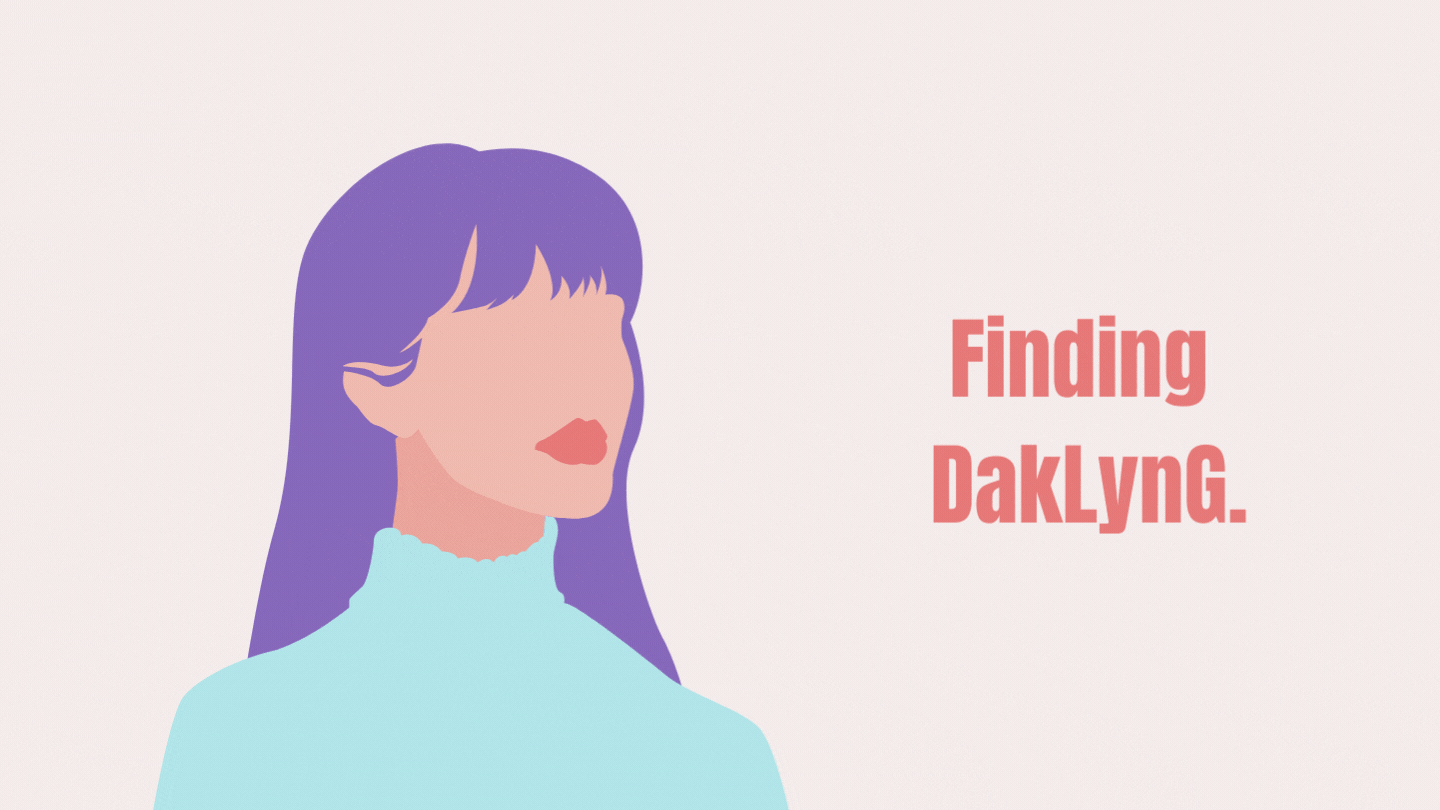 All I hear is the sound of my breathing and the night sounds produced by the surrounding things. Until now, the smile on my face is still intact. All my life, I have been dreaming of getting noticed by my crush, and finally, destiny plays its card in the most unexpected way. I'm not going to lie, I'm giggling out of happiness.
I was happily dreaming when I heard my name being called. I was upset because we were about to kiss with my prince charming, yet my mom interrupted that special moment. You are annoying, mom. You ruined my moment, hmp.'
As I look in the mirror right in front of me, the pacific ring of red mountains is about to erupt with white lava. Arrgh! Instead of healing, all these zits are becoming worse. Now I don't know if he will still notice me if he sees me again. Probably not, because anyone who sees me will be really frightened if they see me.
As usual, I came to school early. In fact, I am always the first student who enters. But I abruptly stopped walking when someone ruined my streak. I am sad because today I did not expect someone to come in earlier. I was about to curse him in my head when I saw his face. It is as if my panga suddenly fell with my mouth and eyes widely open. Yes, it's him. My one and only crush. He's the one who broke my record. But I am okay now because I can give everything to him.
 I immediately hid beside the tall plant beside me when I noticed he was about to look in my direction. He got his bag and I took the chance to follow him silently. He is heading towards the cafeteria. He went in front and ordered something. I couldn't see it any clearer. I was busy spying when he suddenly looked in my direction. I immediately pretended to wipe off the glass using my handkerchief. I told myself, 'That is so embarrassing, Lyn.'
I saw him smile and shake his head. I was supposed to jump at that very moment because of his killer smile, but someone pulled my hair, and the moment I tried to ask for some help, someone put a handkerchief in my nose, and I suddenly dozed off upon smelling something that they put in it.
As I opened my eyes, I found myself tied up in an abandoned building. But if I am not mistaken, it is still inside the university. I am very certain because it seems like I've been here before. I just can't remember the exact details, but I know this place.
While I was busy trying to get rid of the ties, the wind blew strongly, and I heard a song, a familiar one - something that is usually played as a nursery rhyme. In just a snap of a finger, the three wicked people I really never want to see suddenly appear in front of me, and all three of them are laughing.
You're just wasting your energy by removing those ties, hahaha.' Karen said wickedly. One of her "alipores" kicked the chair where I was tied up, and she spoke. "Am I going to pour it now on her head?" I am ready for what is going to happen when we hear something from the school's audio system.
'Attention, Valerians! I was informed that one of you has been missing since the morning and it was confirmed to be Dak, Lyn G. ' The student announcer said. As usual, they laugh, and I am really sick of it. I look at the switch beside me, and though I know I will be hurt for the next thing I am planning to do, I have no choice but to do it. I have to play my cards too.
I intentionally cause my fall with my head directly hitting the switch beside, and after it, an alarm resonates in the whole place. "Now run!" I said with a wicked voice as if I were the antagonist this time.
Instead of running, they just laugh. "Oh, let's run." Karen said, ironically. You are not just feelingera, you are being delusional now. ' I just smirked. "I warned you." After saying that, I expect that Lisa will come out and save me. But it feels like she failed this time.
'Hahahaha, is it a joke? You just brought another loser like you here. ' Bethany said. Like what they did to me, they also tied her up. 'Sorry bes, they caught me before I could hit their rough face. ' That time, I had already accepted my defeat. I am totally hopeless. I just waited until this would be over.
But a miracle happened. I did not ask for it, but unexpected help arrived, and I couldn't stop myself from smiling when I saw that it was Mark who was going to save the day again.
'Don't you dare intervene with us, or else you'll get something you'll never want to get. I am warning you.' Karen said with a tone of authority in her voice, but Mark just dismissed her. He entered and untied us, but then Borcha attacked him. He did not fight back since they were all girls, but then, out of the blue, Lisa stood up and fought them back. She's really smart. She hides a small cutter in her pocket. She winked at me.
The fight scenes are intense. Lisa kicked Borcha's face and due to the impact, Borcha fell down as she stood up, she spotted some blood. Out of a sudden, Bethany jumps up at the back of Lisa, causing her to fall. This time, Mark went in the middle. Karen warned her once again, but before Karen could do what she is planning to do, I high kick perched directly into her mouth and she immediately dozed off. I am glad I have a black belter friend in taekwondo. On the other side, Mark removes my ties. I was just looking at his face while he was busy removing the ties in my hand.
'Friend, your mouth.' Lisa said and it made me get back to my senses. I thanked both of them but as usual, he just showed me a poker face. When he left, I immediately burst out from giggling. I even hit my friend's arm really hard.