It was 5 pm when my husband decided to bring my mother-in-law to the hospital. She's unwell, having a hard time to breath, cannot sleep for almost 10 days, coughing and releasing some phlegm.

She doesn't want to go to the hospital as she was afraid that she can be admitted and declared as a covid patient. But that time it was critical. Her situation cannot be cured at home. We don't have enough experience or knowledge of how to heal her.

So it's 7 pm when we reached the nearest trusted hospital. It was a private one. And based on the doctor after observing my Mom, she's in a critical situation. So they put oxygen on her immediately, then do some rapid tests.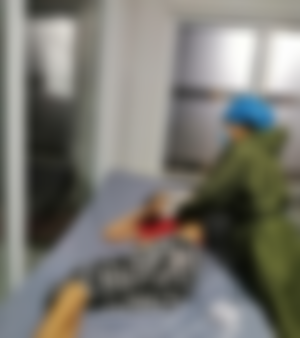 And that instant they declared that she's positive.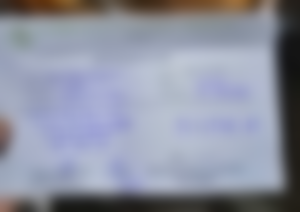 And that means we should transfer her to another hospital that accepts covid patients. It was 42.9 km away from us which means almost 1 hr. of transportation. We waited for the ambulance to pick her up which lasted for almost 2 hrs. of patiently waiting.

That time we all got afraid of how the situation will go. We didn't expect that she will be positive on the rapid test, or anything like that. But still, I'm trying real hard to be positive at that time, as I'm the only one they can lean on. My husband got so emotional because of her Mom situation.

So, the ambulance has already come... We expected that only one can go with Mom. But still, we asked if I can go too with my husband. Good thing they agreed.

On the ambulance, everything was so silent.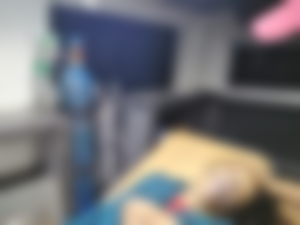 We're not talking as we're still shocked about the result. Until my husband faced me with his teary eyes, stating, "Nanghihina ako hon, natatakot akong mawala si ma." (I'm weak, I'm afraid I'll lose my mother.) That time all I think was positivity. I told him, "Sa panahon ngayon hon, hindi pwedeng mahina ka. Ikaw ang kukuhanan ni ma ng lakas kaya dapat ipakita mo yun sakanya. Magiging okay din ang lahat kasi magagamot na sya." (In today's time, you can't be weak. You are your mother's source of strength so you should show that to her. Everything will be okay because she can be treated soon.) That makes him comforted a bit while holding his hands.
Honestly, I'm also afraid of that time. But I know I can't be weak. I should be strong.

We reached the hospital.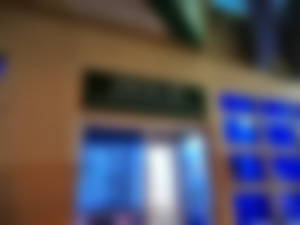 My Mom was conscious at that time but still struggling to breathe. She asked where we are, and tried to sleep. She undergoes a lot of tests, X-rays, and checkups. But still struggling to breathe and having a cold sweat. The doctor also gave us a paper to be signed if we agree to do some intubation on Mom. At that time my husband asked me regarding it but I didn't agree, coz I know it will lead to death soon. My father-in-law was also asked on the phone, but he agreed. My mom was asked if she wants it, but she doesn't like it. So my husband doesn't know what to do. If he will sign it or not.

It's already midnight when the doctor said that only one can stay inside with the patient. So, I decided to go out and stay in the waiting area. I was sleeping when my husband went to me and said that they will transfer to another ward. So I packed my things and followed the ambulance where will it went.

It is so dark outside. The only thing I think was to follow the ambulance. But hey, I was just walking and the ambulance is kinda fast. So all I do is to walk and walk and walk without knowing where the ambulance went. I go to a place where it's so creepy. There's a light on the street but looks like an abandoned place. But still, I know the ambulance went there. So I just walked to see the ambulance at least. And there you go, in a dark place where only one light outside can be seen, the ambulance was there.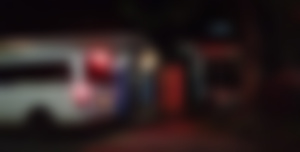 But still, I'm not that sure if that's the ambulance where my Mom was. But I stayed there thinking they were already inside the ward. There's also a man outside, maybe he's the watcher of another patient. So I was kinda at peace knowing there's someone out there too with me. I sat beside him, chatting with my husband, but he's not online. So still, I waited. One nurse asked for the runner of my Mom. So good thing, I already know they were there. But I was kinda confused why she asked for me, but not stating any after one nurse told her that they should ask first the Doctor regarding it. So again, I waited outside, it's already 2 am when I feel that I can't hold my pee anymore. I asked the man beside me where's the toilet, so he told me it's inside the ward. I kinda doubt if they will let me in but the man said, they will let you coz it's only at the side of the ward. So I bravely went to the guard and told him if I can use the toilet, but he refused. He said it's only for the people that are already inside the ward. So yeah, I don't have any choice but not to use it. He offered another toilet in the hospital, but I'm not familiar with where it is. So he offered to go with me, and good thing the man beside me earlier agreed that I will leave my things on him first. So the guard guided me in the direction of the toilet while saying that I should memorize the way. Coz he will go back after it. So yeah, I bravely say that "Okay. I will." So yeah, before we can go to the toilet there's a guard to pass by, but he's questioning why we were there. They don't allow anyone to go outside if they entered the covid ward. They strictly asked some serious questions, but good thing the guard with me defended me and told them I didn't enter the ward. I was just the runner, not the watcher. So we reached the toilet and the guard said... He'll just wait for me. So that kind of relief coz I didn't memorize the way back, it's a long way. And good thing again he waited for me, coz while passing the gate the guard questioned us again why I was there. So again the guard with me stated that I'm not from the covid ward. I'm just a runner, not a watcher. Wooh, that's a little bit of struggle if I was just alone walking there. I don't know how to defend myself stating that I'm not entering the covid ward.

So going back to the ward, I say thank you to the guard and also to the man that I left my things with. Searching for my phone, I realized that it was not on my sling bag. Searching it on the backpack that I left there with the man. There's also no phone. So I got nervous and panicked coz I don't have any contact if I lost it. I immediately go to the guard stating that I lost my phone, he said maybe you left it in the toilet. But I said no. I didn't use it there. Again I searched on my backpack asking the man if he saw it. But he said he doesn't know. I said to him that my cellphone is very important at that time coz it's the only way I can contact my relatives and friends. So he asked for my messenger account, he will call it to ring. Good thing someone texted and I heard it inside the backpack. I don't know if I'm the one who got confused about where I put it, but I think the man tried to steal it and put it back when I go to the guard. I don't know, but still, I'm thankful I got it again. 😥

So that time, I got a little trust issue with the man beside me. But still, I secure my phone in my sling bag and tried to sleep. That time, he's not going anywhere. He just stayed there while watching some videos and playing ML. Well, that's favorable on me coz if I'm just alone in that kind of place, I think I'm not at ease. That place was so creepy I'm telling you. I tried to take a nap while just sitting and hugging my backpack. And every time I'm awake I can see the guard was also monitoring me. That makes me comfortable, knowing there's someone out there in case a bad thing happened to me in that dark place. So it's already 4 am when I feel the cold breeze. I chatted with my husband that it's so cold outside. Then he goes out crying. Stating that my Mom was gone, she's already in a crucial situation, and he agreed to the intubation. He asked me to contact everyone I know to help my Mom. Anyone that can make her survive that moment. I want to hug him, comforted him.