When our scars become an Art
I start my day with a music. Honestly, I always do this right after I woke up from my bed. Music becomes my Energizer to do the household chores . So I put my earphones and turn the music on. They are all still sleeping because it's still 4AM when I check the clock. But I decided to mop the floor so later, I have more hours to prepare for my class. Suddenly while I'm listening to random music in YouTube , there's one music that caught my attention. Honestly I only hear this song today and the lyrics and tone is so good. I immediately check the title and it says that " When scars become Art", so yeah I got the title of this article through that song.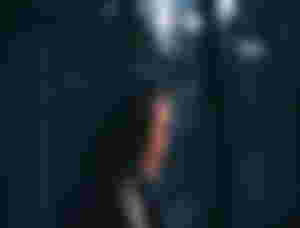 When scars become Art? Definitely it can be,not directly to the point that we need coloring materials and pencil to draw our scars but instead an art that can only found it in our heart. Each of us have different kind of scars.Those scars that leaves a deepest remark on us. Maybe some of us still didn't have a chance to be healed. Every scars have an untold story. It can be cause by someone who trust and love the most. It can be made my our love ones even our family. Sometimes this scars is the reason why we fall apart. And the only one that can heal those scars is ourselves because no one is willing to help us.
Remember those days that some of us get their first scars when they are an innocent kid. The moment when they parents compare them to another kid. When they are not proud of you and the only thing that they can see is your mistakes. That kind of scars that the only cure is a love from your parents but unfortunately you didn't get that so it still remain as scars in your heart. Remember those moments when your classmates bullied you because you are different from them. The scars that we want to forget but it is still chasing you. Remember the past when you first fell in love but he/she cheated you and suddenly leaves you. A scars that you want to be healed but you can't because it is still painful. You can't still move on.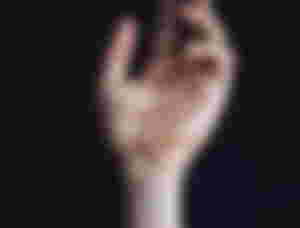 But where's the art for those scars? I believe that the art from it came the moment that we already learn to those scars. If you overcome all of those scars and you still trying to be healed, then congratulations because you prove that you are stronger enough than that. As time goes by, those scars will just be a reminder to us that even the world is so cruel to us, you still did to stand and fight. The crowd is against you, throwing those words that can hurt you deeply, leave a scars to you and yet you still survive. Believe me or not just like an art, those scars have hidden beauty. You should own those scars for a moment because it is the reason for who you am right now. As a human being that have been receive so many scars in life , I can proudly say that I'm not ashamed on it because why am I? This scars that I have is the sign that I conquers them all and I already get the lessons from it. Look at me ,behind those scars is a girl who still want to explore the world.
I just want to remind everyone that scars is part of our life. We can't avoid it especially that we are dealing with different people in an unexpected places and moments. We are a victim of those scars but never ever make yourself a hostage of that scars. Maybe we can't permanently remove it in our life but make sure that you are also do something to it. Instead of thinking that a scars is your weakness and lack as a human being , make them as your own art. An art that you is the only artist of it. Own it because it's your story and show it as your strength. At the end of the day, we all wear a scars but the most important thing is we should find a place that makes us to feel appreciated. Always remember that " Your scars make you beautiful".
---
Images from Unsplash
Heya crazy dreamers of read cash community!! How are you today? I hope you are doing fine and you are happy enough to end your day before you sleep. I don't know why but my energy today is so high even I have my visitor. Maybe it's because I able to finished 5 activities today and also because my groupmates cooperates to me well. I'm so happy today as well as tonight. Oh btw, I jus to say " Thank you" to all of you who show their support to me through reading, commenting and upvoting. Thank you also to my sponsors hihi. Let's enjoy the rest of the night then💚💚