Happy Fiesta! Viva San Sebastian!!
Today is a special day to our place because it is the town fiesta of our patron, San Sebastian. Though we can't celebrate it just like how we used before, we still thankful to him. Since we can't celebrate it, let me just share to you some of the throwback happenings when the pandemic is still not happened.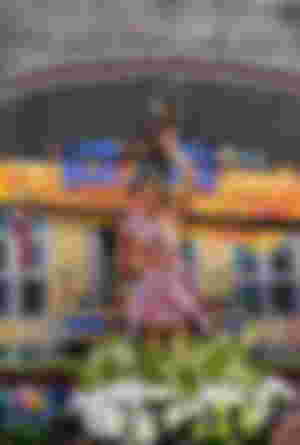 San Sebastian is known for being a patron of archers and athletes and those who desire a saintly death. He was initially tied to a post or tree and shot with arrows, though this did not kill him.
At the morning of January 20, everyone in our place is very busy to prepared for the mass conducted in our church. Right after the mass, we immediately proceed to the pagoda (parade) of the patron and all of the replicas of San Sebastian. The parade last for almost 3-5 hours because they went to all the street in our baranggay. Before, they also do some parade in the river as they believe that this patron was brought by the Spaniards through traveling into river. Everyone really enjoy the pagoda while shouting " Viva San Sebastian!".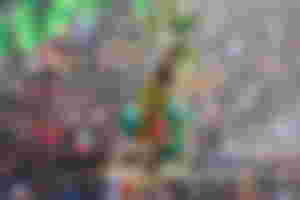 Another tradition that we do every fiesta is the " basaan " where in people throw or pour water not only in the patron but also to the people who participated in the parade. It's honestly the most awaited part as we really enjoy being wet even sometimes the water that they throw have ice. Plus the beat comes from the band. We are getting so alive and wild. The devotees believe that through this, it seems that our patron also bless us. So no one wants to be left behind on this kind of beliefs that we had.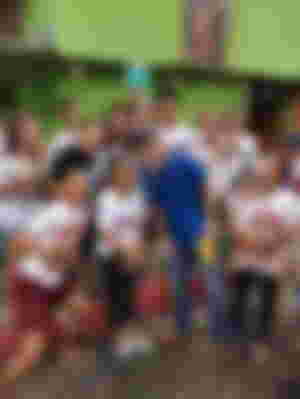 Even our adorable and cute Mayor Vico is also enjoy getting wet in the middle of the street. Actually, this photo went viral before because of the certain reason hihi. Aside from that tradition, we have also street dancing competition and raffle tickets draw but I'm the unluckiest when it comes to raffles hahaha.
After that happenings, we go home to our house to prepare some foods for the visitors. Now, we only have a simple dishes (3 viands, 2 desserts, pancit and spaghetti) because we doubt that no one will come because of the restrictions but we are surprised that they still a lot of visitors. Actually until now, I have some dishes that need to wash but I said that I will finished to write this first. Of course, I will expect that the drinking session will last until tomorrow.
Even though this year we celebrate it solemnly and quietly, I'm still so glad to witnessed another year with patron. On the other hand, I can't deny that I'm a bit tired facing in front of our sink. It seems that the dishes is my responsibility now. Ohh wait speaking of the dishes, I need to go back to the kitchen now or else I will still washing until the midnight ahha.
---
Hello crazy dreamers 👋👋 How are you tonight? I will not tell how am I because I know what I feel right now hahah. But as I also realize that we are getting closer to the end of the first month. It's too fast right? But I'm so excited but opportunities will come on my way hihi. Keep safe everyone , mahal ko kayo🤗🤗