Every season is for Bitcoin Cash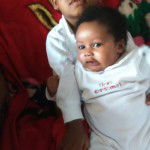 Every season is good for beautiful adventures, for my businesses, for Bitcoin Cash, and for my community.
In recent times, I and my team has been doing some grass-root work in making sure and our Bitcoin Cash local economy is being boosted and welcomed by our community at large.
We are targeting some of the needs facing our community; we're solving those problems and through those approaches, some of them are reciprocating to Bitcoin Cash adoption.
We are taking the use of Bitcoin Cash to door steps of people in Southeast Nigeria. We're doing everything that we're doing from resources that we raised by ourselves; I myself and those that I've organized to work with me.
Organizational work is hard as you stand the chance of meeting many different people of different characters. But I try as much as possible to be human that I am.
I will share some of our strategies here. You can apply them if it works for you. We Bought water tanker which was purchased for love of Bitcoin Cash and for humanity. We are trying to save lives, which is appreciated by many. I tagged my water tanker 'BCH' water tanker for a reason.

My reason is that I want to make the campaign for Bitcoin Cash as transparent and as easy as possible. I want people to join us in our Bitcoin Cash local economy experiment in west Africa.
Campaigning this way is attractive, because people are desperately in need of water; especially in this dry season. And here we are giving them water in an unprecedented way; Water + Utility, the utility is a workable Bitcoin Cash money which the is apparently making waves as awareness is being passed to everyone.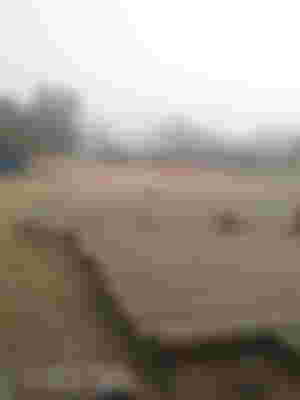 We have one simple aim; to solve their water need, and to bring them to start using Bitcoin Cash. We slash the price of water very low for people that will transfer Bitcoin Cash for their payment. In so doing, people is developing interest in knowing how they can obtain Bitcoin Cash and start paying for our services with BCH.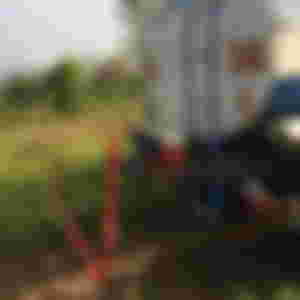 Did you know that over 20% of Nigerians are farmers? Some are full occupational farmers, while some do farming to provide just for their family needs.
We are being noticed by those farmers far from the city. We have advantage that we're operating with a good capacity engine that can travel far, and can surmount bad roads to some of these farm settlements.
we takes water for their irrigation and we encourage them to try Bitcoin Cash. Remember, most of this farmers aren't banked yet, so helping them to see that their phones can serve as their banks if they apply Bitcoin Cash usage has become a win win for them and for Bitcoin Cash.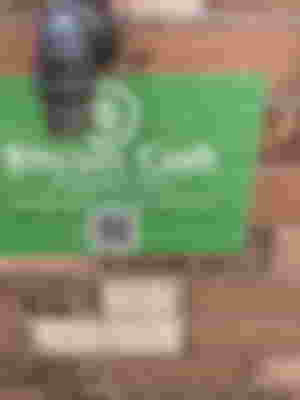 This is the location of my proposed Bitcoin Cash House. We started by building some Bitcoin Cash water collection points which allow people to buy with Bitcoin Cash. The challenge is that it's taking some people time to be convinced on something that is obviously new to them, some finds it difficult to to exchange theirs fiats to Bitcoin Cash before buying water from our distributing unit. But yet we're seeing some positive vibes from people, especially the youths that possess the internet know how.
I recently printed some stickers to be placed on people's containers as they come to fetch water; these stickers would serve as a pointer to Bitcoin Cash websites which they can access conveniently from their houses.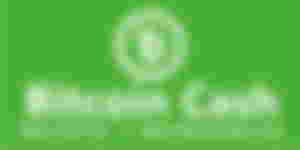 These are just the beginning of our journey to Bitcoin Cash campaign in Southeast Nigeria. It's sad that we're not yet receiving passive response from our community in using Bitcoin Cash for real-time transactions as we should, but then, I'm more interested in building more efficient ways to engage them better.
We're extending our campaign to the masses through food security. We're pleased to introduce Bitcoin Cash farms in west Africa. It's going to be boom 💥 as we're establishing many businesses that can set example to others on building their business on Bitcoin Cash.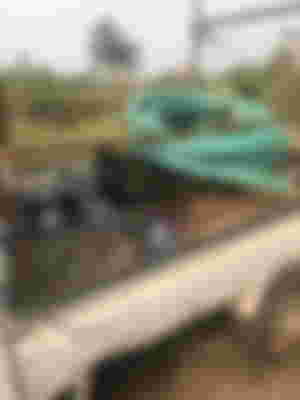 I know that many of you would like to follow us on this journey. One thing that I wouldn't deny you for any reason are updates of how we're trying to leave this world better than we saw it. We're doing all this with the power of Bitcoin Cash.
You can support us to help others and ourselves in developing countries of the world. I may not be able to list everything that we're doing right now which are all being built on Bitcoin Cash. I'm simply an entrepreneur by nature; no one pushes me in doing these things. I derive great joy in making people happy by supporting them through providing for their crucial needs.
My local economy experiment on Bitcoin Cash is something that may create a history as it stands the very chance of blessing many families; especially the poor and the forgotten.
We troop inside forests, towns, cities in an ultimate search 🔍 of ways to promote life for our people and for our world.
I've raised many entrepreneurs who are now working with me to establish their businesses on Bitcoin Cash. Many of them are also posting in read.cash. I've brought many people in salon and Butique businesses into Bitcoin Cash. And I'll continue to be who I am. My thanks goes to people of like mind that have supported us in different ways.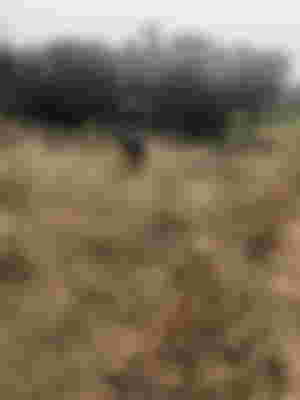 Sooner or later, this bushy area could be a place that is very unique and scenic. We plan to have apple 🍏 trees grow here, including other seedlings. We're about to take some portion for our fish, pig, and cattle farm.
Our target has been to eradicate poverty in Africa through the power of Bitcoin Cash. Therefore, we're targeting our youths. We're trying to create an employment scheme that will benefit our youths that had graduated from school but without jobs.
We will try and create job opportunities + Bitcoin Cash adoption by turning their paychecks into Bitcoin Cash. That sounds so good to me as I've started paying my workers with Bitcoin Cash already.
There are lots of good plans that we have, but I've decided not to let all of them out until we're on it, my reason is that I do not speculate, I'm real.
Thanks for reading through.
Yours Max

Sponsors of Maxdevalue.BCH