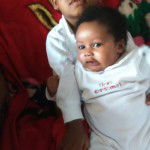 Have you heard of this ancient talk which says that "action speaks louder than voice"?

There're efforts being but in place in so many ways which tends to fix many problems, and make things better and easier, both for humanity and other creations. I in recent times, sat down to think 🤔 on how to contribute to these overall efforts; maybe through my own little way.
I found out that I may not go far trying to start many things from scratch; so I decided to join, or rather to build on good and solid foundations laid down by others. One of these inventions that I'm comfortable building with is Bitcoin Cash.

I wanted to be real as possible, therefore I prefer doing real experiments than speculating. I'm neither a programmer nor a developer, but apart from being those mentioned, I've always believed that everyone of us has great potential that can be utilized effectively.
As young entrepreneur, instead of looking for BCH merchants, holding my few BCH waiting for price skyrocketing (which are also important), I decided to create businesses on top of Bitcoin Cash and with Bitcoin Cash. These businesses and voluntary activities are targeting problems and the need of people, communities and countries in Africa.
Through this method, not only will I push BCH adoption, I can also solve problems facing many lives around me. In doing all these, I can also make investment and earn a living by what I do.
For your information, I've been receiving support from BCH family, and these supports are being utilized judiciously in supporting others, solving problems and also giving back to BCH.
You may have known that I'm an entrepreneur; jack of many trades; a young man who derives joy in learning good things from others and putting them into use. I'm a trained accountant, an ICT consultant, a business man, a farmer, and an artisan. Maybe for now, as a young entrepreneur, I'm opportune for all these exploration. There's strength to do many things now; I may not be able to coordinate and do much as I become older :D
Since January 2021, I've embarked on a water project that will serve a community in West Africa. This community doesn't have any source of potable water. I've made several posts on my water project; meaning that I won't talk much on it for now, but I'll give you a fresh update that may get you thrilled 😁 and thinking 🤔
My water project is ongoing, I've concluded the deep underground reservoir, I've established overhead tanks, I've built an elevated slabs and distribution units. You can check my previous posts for details.
This water project is designed in a way that will push Bitcoin Cash adoption in an unprecedented way; let me explain how.
My water project is tagged BCH WATER SUPPLY. I'm humble to say that I'm the first person to do such strategic marketing for a borderless and permissionless money that I support called Bitcoin Cash. I'm currently building water selling points inside other locations with more business traffic. Guess what; I accepts Bitcoin Cash for water supply and at a discounted price when people buy with BCH. This will encourage them to opt for BCH.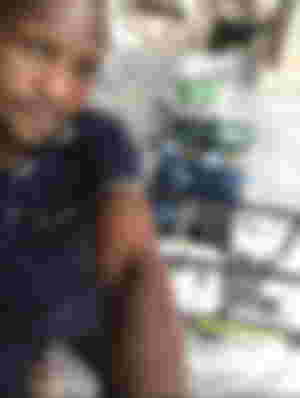 Thousands of dollars so far have been invested on this project through BCH Loans that I went for. Wait a minute; did I just say BCH Loan? Yes, that's exactly what I mean. There're many ways that BCH can help you to achieve your good projects; ways like taking BCH loan, building a Flipstarter campaign, receiving freewill support from BCH friends, writing good articles on read.cash which will be supported by readers etc. Maybe we can find time next time to breakdown the above mentioned. I've received support from all those means mentioned above except Flipstarter.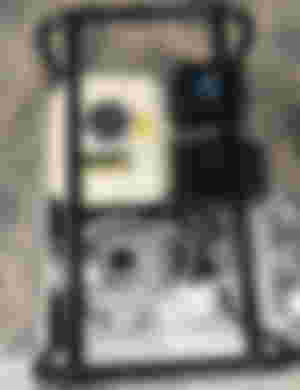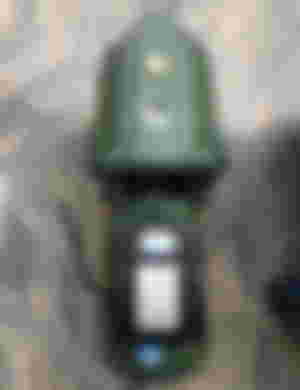 I'm extending my water supply to other well populated towns and streets in the city to attract more supply
I also recently decided to develop my water project into a huge BCH adoption real strategy by going for what I call a BCH Water Tanker.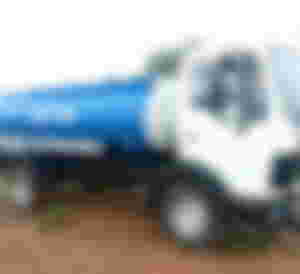 So this long vehicle will have bold BCH logo on the body, scan code image for fast BCH payment from customers, and a writeup that tells masses that I accepts Bitcoin Cash. Now on the tanker's body is writing 'water tank'; that's how it was written by the vendor. The next time you'll see it in my update articles, it'll be written 'BCH water tank'.
I and my team has invested thousands of dollars to make all these possible. I hope it'll encourage someone somewhere to start something little and grow it gradually; yes, I started it little and without any fund, but now I look back with much gratitude.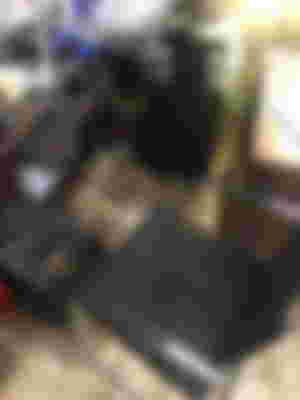 I've trained many accountants and business owners on using accounting softwares which includes: Sage50, QuickBooks, Tally, Palladium etc. I've also helped many firms in setting up their LAN computers, points of sale systems, websites etc.
I'm currently helping to organize BCH community in South Sudan.
I started little; cultivating two plots of land which ends up for my family consumption, but I continued learning and improving until I become a well known farmer that cultivates enough to take care of his family, his poor neighbors, and eventually sell to his community the excesses.
As you can see from my original picture above, I've improved on my agro business which started little few years back. Farming is hard and tedious in some developing countries that still carry out farm activities manually (human labor). In my own case, I'm not fortunate enough to be in the legion that receives fair support from the government through grants. Nevertheless I push on with the little that I could lay my hands on. Thanks to Bitcoin Cash community and good crypto projects that supports; you guys has shown me much love and encouragement.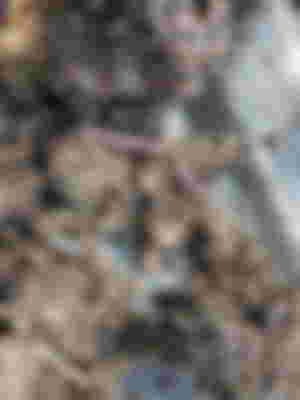 Considering the cost of fertilizers in the market, I decided to do research on how one can make manure by himself, I also researched on soil treatment. I'm a good listener and reader; most of the things that I do, I learned from online tutorials, blogs from others, and from books 📚
I recently learned how to utilize earthworms 🪱 to breakdown composts and still retain good bacteria 🦠 in the compost for farming and gardening. Maybe it'll be helpful to put up an article on that later so that others can learn how to make their soils rich and fertile for farming.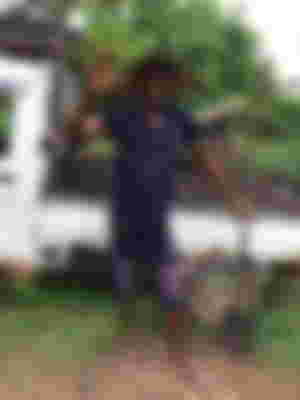 It's hard to produce enough compost that can satisfy my crop farming needs. Most times I buy chicken manure from other people that are into poultry farming.

Cutting of poles for yam cultivation is another stressful aspect in farming in Africa. Since yam 🍠 tubas are part of major source of food in Africa, it has been a scarce commodity in Africa and in Europe.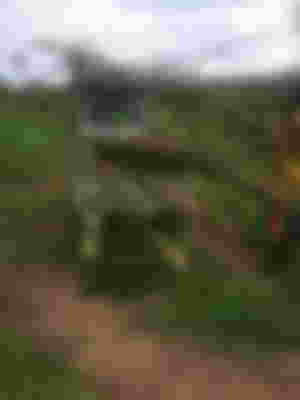 I cultivate yam, but my capacity isn't yet sufficient for exports. For now, exporting yam tubas and other farm produce to overseas remains a vision that may come through seeing that nothing is impossible if it's backed up with determination and consistency.
The year 2021 has been a very busy year for me; I've been engaged in farming in a larger scale than in previous years. Farming is a hobby and also a business for me. It's a hobby because it's my own little way of feeding people that are not financially stable around me. My neighbors and poor families are grateful for what I do, but most importantly, I myself derives great joy and fulfillment seeing many eating from my endeavors.
Faming is a business for me because I sell the excesses for both BCH and fiat. I'm correctly building a community of people that'll utilize BCH in their daily activities; in buying and selling just like I do currently with both BCH users and merchants that I've attracted through my syndicate activities across Africa.
In conclusion, I hope you've learned how a business can be built on blockchain project as Bitcoin Cash. For questions and contributions please use the comments section, or reach out to me privately on Telegram @maxdevalu.

My sincere gratitude goes to you my reader, and to my supporters and sponsors; people like you, @emergent_reasons @MarcDeMesel @Koush @Telesfor and many more.
Thanks for reading.
Sponsors of Maxdevalue.BCH