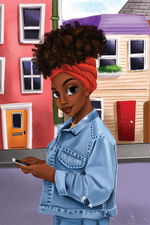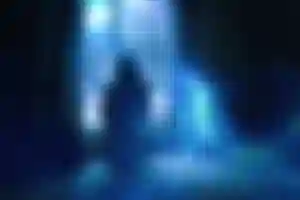 Her heart is heavy and too much for her to bear the grief, she moaned till tears could no longer spurt out from her eyes, she strives to close her eyes in the twilight but finds it impossible, she cried out why! "Why will he leave me?", I could behold the loss of a loved one.
Stella and her lover have been in love with each other for some years, they started having affairs with each other since their university days and they were together till they both graduated the same day. The affection they have for each other is just like that of Romeo and Juliet which can never be disentangled.
They have always been doing things in common they are addicted to each other. The kind of love they share is what everybody would pray for. Whenever Stella was alone she will always say in her heart " I will always love you, my man, can't wait till the day you'll finally become the father of my children" she thinks with a smile all over her face.
So one certain day, her love came to her and said " Stella I just got the good news that I've been given a work in the petroleum industry in another state" as she was saying this Stella's mood has changed, then he paused and ask her what's wrong.
She was silent for some seconds and then she said " hmmm, so you'll be leaving me very soon, how will I cope without seeing, well I'm happy that you secured a job but I will miss you, but always remember me" she said.
He said to Stella " I'm coming for you, no matter where I went to, you'll always be in my mind" he moved close to her and kissed her on her forehead. After three days, he's set already to move to his place he was assigned to for work, he makes sure he set his eyes on Stella before going, then he said to her again "I'm coming back for you" he bid her goodbye.
That day he left, a piece of news came to her at noon that a car had an accident, she feels a cold impulse in her vein, her mind quickly went to her love that traveled that morning, her mind was not at rest, because she haven't heard from him, and she tried to call him, but no response.​​​​
She left everything she was doing and went to his parent's house to ask if they heard from him, but when he got there, her eyes could not believe what she saw " why is everyone crying ?, I hope that is not what I'm thinking, never " She said to herself.
She moved closer to them and he got to realize that he's dead, she could not believe her ears, "if it's a dream, I need to wake up from sleep, he can't just go like that, you promise me that you'll be coming back, how can be without you, no no no, this can't happen" she sobbed.
THE DREAM
She managed to go back home that day, she was lost in thought then she was carried away by sleep while sleeping she had a dream. In that dream, she was with her lover who died in a car accident. She Said "you said you'll be coming back, but where I've you been to? I've been searching for you, let's go back home," she said
He replied " I'm coming back for you, and I'm here with you now" he was about to kiss him then suddenly she woke up from sleep.
She sobbed uncontrollably, "so it was a dream, I wish you will come back to life, I wish I could be with you till eternity but life as it is, it can never be predicted, your departure Pierce a sword in my heart, always will you remain in my heart, never to be forgotten," she said with a heavy heart.
light fades out
Thanks for your time
Hi my lovely families, I hope you enjoyed that lovely story ? yeah I'm coming back for you all, like I'm back , mine is different from Stella's love story...lol
I've miss you all, seems I've be away for two days, did I just say seems???? I've been away for two days , and I've miss you all, did you miss me ☹️☹️?
Errrrrrrr, all good and fine, I just need to take some brake , my health is my priority, I don't need to wait till i brake....
Even when I was away, my mind is always here, but my mind Keep telling me, Mary you must not touch that phone , you need to rest...so I listen.... hehehehe 😆.
Yayyyyy, I will he roaming around the wall of read.cash today, I can't wait to read all to letter 🤣🤣🤣. I'm back for you 😋
love you all to the moon 🌒 and back to read.cash
Meet my amazing sponsors, I cannot but appreciate them for their encouragement...