I promise to finish the concluding part of this story yesterday, but I could not finish just because of my tight schedule at the laboratory for the past 2days, if you haven't read the first part and you care about it , click here for it.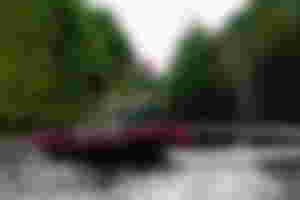 The story continues
It was on Monday morning, Benedict was taking a walk down the campus, Benedict heard a voice shouting "hey! hey! hey!" At first he did not want to look back, because the person is not mentioning any name, immediately he looked back , it was this same girl again , he was griped again with shyness this time around, the girl ask
"Did you remember me?" He said yes.
"I just want to say hi to you, that's all"
They both talk for some moments and after that they exchange each other contacts , but the contact was ask by the girl, it was through their discussion that he was able to know the name of the girl as Rita.
He got home that day and was filled with joy, "yes , yes! I love this moment" he explained to his friend everything that happened , his friend tease him because it was the lady who ask for the contact not him
Days and weeks go by, and a day will not passed without them calling each other, with all the moments they stayed with each other, Benedict has never profess his love to her. Most times when they meet with each other , he will never talk about love , they just talk as friends.
It's been months now yet he don't know how to tell the girl that he loves her , so one day, Benedict thought of what to do, he went to a garden and he took a Life Rose flower , he said within himself, " I will rather prefer the life Rose flower to the artificial one." He took a pen and a book and write a peom.
---
The poem
The rose is beautiful just like you are, Looking charming like the ancient rose. Let the love be built upon this rose. Let me be the cluster of Thorns around your rose to guide you. Let the love we share together never die just like the life rose flower
Let make our home with rose. Even when we are apart, the rose will be a source of bound we share . I want to be with you forever. I want to make a home with you . My dream is incomplete without you in my life. Be mine and let's make rose the song of our love.
---
After writing it, he package the rose along side with the poem, she called Rita to meet him at the joint where they always meet. On getting there, they sat down to talk and gist.Then Benedict said " Rita I have a gift for you"
"What might be the gift if I may ask" she replied
Benedict brought out the package and give it to her, Rita open it and saw a Rose flower inside in , then the poem, she brought it out and read with her mind. They were both in silence for a while, just then Rita broke the silence.
" I can see the love , even without saying a world, the rose flower made me to understand the handwriting written on the wall, ever since I found you, I've been longing to see this kind of day, I love you too from the depth of my heart"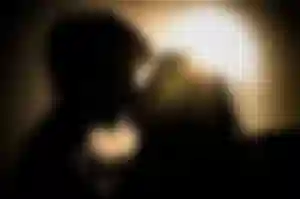 Hearing this word from Rita makes him to be filled with enthusiasm, he could not hide his joy . He said " thank you for loving me back, thank you for understanding me , even without saying a word" Benedict put his shame away this time around and move closer to Rita, and they both gave each other a warm hug and kiss.
The rose flower do the whole talking
Thanks for reading.
These are my sponsors, they are lovable people, you can check on them