Recently because of the Delta Variant of the COVID-19, the Government of the Republic of the Philippines has once again put major areas in the country under Enhanced Community Quarantine (ECQ) - the strictest quarantine classification category, in the next two weeks. Under ECQ, only essential establishments and industries will be allowed to operate. However, hospitals, groceries, courier and delivery services, certain manufacturing firms, business process outsourcing will remain fully operational.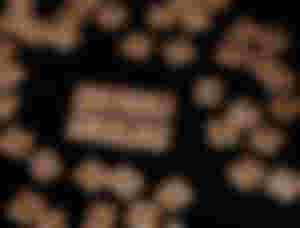 I work as a church office staff. Since we do not belong in the above-mentioned industries, the office was forced for a modified work-from-home set-up. WFH for me means flexible time to do personal stuff aside from regular work! And here are some of the things I'm planning to do to maximize the two-week lockdown.
My mother has been urging me to visit my bookshelves and clean up the dust. The last time I did an inventory of my books was pre-pandemic and the last time I dusted them off was last year during the first implementation of lockdown. This time, I no longer have any reason not to do the stuff. Plus, I'm intending to put some in a storage box so I can easily transport them when ahem I move out of the house as soon as I get married. 
One major task I need to do is to review New Life Lessons in preparation for our Multiply Bootcamp event. It is a discipleship event for selected participants and I am tasked to speak on some topics. I wanted to make sure that I fully understand the concepts for personal benefit and for my teaching's sake. 
I remember I still have 3 pending courses from Coursebelt, an online learning platform like Coursera and Udemy. So far, I have already finished 3 out of the 6 courses I purchased last year, and upon checking, I found out that they have uploaded more interesting courses! But for these particular two weeks, I'll try to finish Graphic Design and FB Ads. 
If you are interested to learn soft skills like copywriting, WordPress Management, Academic Writing, SEO, Social Media Management, etc., you may enroll in CourseBelt.com. Their rates are very affordable and the medium of instruction is very easy to follow. You may use my code for a discount: Marts20 (case-sensitive, so be careful)
This plan has been sitting in on my To-Do List for a long time. I already have a draft but I still need to layout the book yet and do some editing and updating of some story illustrations. I just hope I'll be able to pull this one out.
Up until now, I haven't finished John Ortberg's All the Places To Go: How Will You Know? I bought the book 2016 or 2017 I guess, and I can't still get past the first 2-3 chapters. It's an interesting book about recognizing opportunities, about open doors and entering through them. Last time, I reread the first chapter but I was interrupted again so I have to put the book down again. May these coming weeks be different.  
This pandemic has given us a lot of things to deal with while restricting our mobility. But we can still make sense out of the limitations we are facing. It's ok if you think you'll just sleep and get enough rest throughout the coming weeks. It's ok if you'll aim to be more productive. What matters more is that we all make it through until all things get back to normal. 
Blessings! 
---
I would like to promote my ebooks that you can purchase with BCH! Other payment options are still in process. 
These ebooks are written in Taglish and proceeds will go directly to my wedding fund, yay! My ebooks are worth Php50.00 (~$1.00) but if you get both, you'll get them for just Php90.00 (less than $2.00). Thank you!
---
Hi, I am Marts! Aside from read.cash, I also run my blog - martsvalenzuela.com. I plan on growing my readership while learning to improve my craft and journey towards my passion to write and publish books that add value to people.
Carpe Diem!