Two weeks ago, I listed some things I planned to do for the whole duration of Enhanced Community Quarantine in NCR. I even blogged about it for accountability and as a reminder that I have to be productive with my free time. Here are my listed goals and the progress.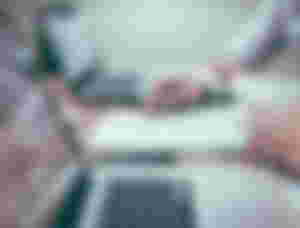 Status: 100%. Though it took me three days and I just did it the second week, at least I was able to finish this daunting feat. I say daunting because I have so many books to sort, in addition to handouts and seminar materials I've accumulated for quite some time. And since it felt like a huge accomplishment, I also wrote a blog about it!
Status: 0%. I wasn't even able to open the said material the whole ECQ but I was given an extra task to write additional input for another teaching material. Also, I was invited to speak for an online youth event happening in a few weeks and I dedicated time to make my initial study. My fault, I put it last on my priority. 
Status: 50%. I was planning to take on the Canva Course and the How to Sell Anything Course. But I discovered that I still have another course I haven't finished yet: the FB Ads Course. So I took that instead. On top of that, I received an offer to be a copywriter for a startup business! What a joy! Glad that I took up the copywriter course months before so at least I have a little idea what to do. I just hope I'll be able to deliver.
Status: 100%. This is one of my pet projects for the ECQ period and I'm glad I pulled it through! It's is heavily based on my previous talk in a youth seminar, about the need to be connected to the church especially this pandemic season. I am planning to post it on my blog in a few days as a free downloadable. Visit www.MartsValenzuela.com in a few days! 
Status: 50%. I made it through 5 chapters on John Ortberg's book All the Places to Go: How Will You Know. It takes me longer to finish it because there are lots of gems to glean on this. I already have made a considerable amount of highlights on the book and it is proof that I am enjoying and I'm learning from it. Hopefully, I'll finish the whole of it before the month ends. Oh, one more thing. I am reading alongside it Philip Yancey's The Bible Jesus Read. Guess I'm a bit of a poly-reader, reading several books at the same time. 
It's a bit disappointing on my end not to deliver the goals I set earlier. I still have a lot to learn about keeping up with my list and being disciplined enough to follow through. 
But one of my major takeaways for the past two weeks is that when you have a goal and you make it known to some (in my case, my read.cash readers), it somehow lingers on your mind and reminds you to work on it. Though I have low scores, somehow I consider the results above as a win. 
Photo Credits: Unsplash.com
---
I would like to promote my ebooks that you can purchase with BCH! Other payment options are still in process. 
These ebooks are written in Taglish and proceeds will go directly to my wedding fund, yay! My ebooks are worth Php50.00 (~$1.00) but if you get both, you'll get them for just Php90.00 (less than $2.00). Thank you!
---
Hi, I am Marts! Aside from read.cash, I also run my blog - martsvalenzuela.com. I plan on growing my readership while learning to improve my craft and journey towards my passion to write and publish books that add value to people.
Carpe Diem!