If you notice all the interviews published here are an expert or BCH Enthusiast men.
We women usually have no patient, want to see results or income immediately. Others immediately want no wasted time on the effort we put into it. Right? I asked myself why there are no women who love BCH or Enthusiast? So that we know what a woman's ability is when it comes to BCH.
Yes, she is one of the women who love BCH and has her own project. And now I just found out that she is here on the readcash platform, also writing an article about bch or her project.
In fact, she is a very smart and kind person. She responds immediately when you chat with her, and she does not want me to call her "ma'am", so I call her " sis". She just wants you to be friends or siblings talking to each other. That's her good attitude.
Now, let's find out who she is behind the BCH, what she went through so that she can cope with it and learn about the bch.
Enjoy reading!
---
1. Can you tell us a little bit about yourself?
My name is Akane Yokoo. I am from Japan. I am a co-organizer of Tokyo Bitcoin Cash meetup and I am part of the BCH Meetup Support Desk. I am passionate about the adoption of P2P electronic cash for the world, and I am doing my best to grow awareness and adoption of Bitcoin Cash. With Satoshi's Angels (https://www.satoshisangels.com/) which I am a co-founder of, we do our best to deliver education about crypto in multi-languages, grow adoption/community, and connect crypto services to the users.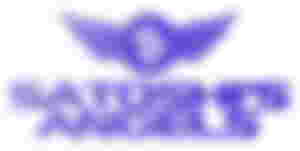 2.  How and when did you originally get into cryptocurrency?
I was first introduced to Bitcoin around 2013 in Tokyo when I was working at the restaurant in Tokyo called The Pink Cow as the event manager/organizer. The Pink Cow is said to be the first merchant to accept Bitcoin (BTC) payments in Japan, and for that I got to experience accepting BTC as payments from the merchant's side, which I think has led to what I do now, spreading crypto adoption. The original Tokyo Bitcoin weekly meetups were being held there and that's where I met some of the passionate cryptos early adopters like Roger Ver, Aaron Gutman (he started Tokyo BCH Meetup), Ken Shishido and other Bitcoin OGs, most of whom are part of the BCH community now. They helped me understand Bitcoin.  
When Tokyo BCH Meetup started, I started helping book venues for the meetup and started onboarding merchants for BCH payments. When I volunteered as staff at a great BCH event in Tokyo (Satoshi's Vision Conference) I met more enthusiasts and made some like-minded friends, and I got even more excited.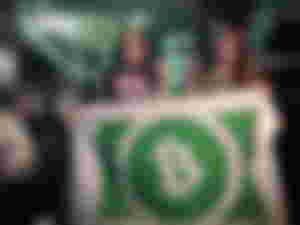 3. Why do you believe in BCH cryptocurrency?
At first, I didn't really get it. I just thought Bitcoin was useful digital money, but as I started thinking about what is money, how fiat money (governments' money) disempower people and how cryptocurrencies can change all that, I started to get how important and revolutionary it is and got really excited.
The reason why I like to support BCH than some other crypto is that first it works perfectly as money/cash (P2P electronic cash) and is very suitable for day-to-day transactions from paying for a coffee to tipping 1 cent to someone online, to sending money to your family abroad with almost no fee and instantly. It is like the best quality of gold and cash combined, powered by math and the internet. BCH has a group of excellent developers, and we have a community that passionate to build use cases and spread adoption. A great coin would be a waste if there is no utility, and I think BCH has the most factors to be the world's most usable cryptocurrency.

4. As a woman, you never get tired of getting meetup or talking to others for various bch projects?
Haha, I like your questions. And it is actually a great topic to discuss too!
Since I do not have a technical background, I'd say I am quite a 'typical' woman, though I think what we are talking about is non-techy people, not necessarily 'women';)
I respect people who can code and understand complicated systems of crypto and can go on for hours talking about techy stuff (I have a few around me lol), I often feel it can actually be a good thing that I am 'typical' because I can see things from the newbies' perspective, and for that, I, always try to make the meetups/events welcoming and easy enough for them to get involved, and know what to say to merchants who are new to crypto.
I think we need more women working on crypto projects, creating attractive products, services for women and newbies in general, because half the world is women after all, and we want mass adoption of crypto. There must be a reason why we have not succeeded in getting many women onboard!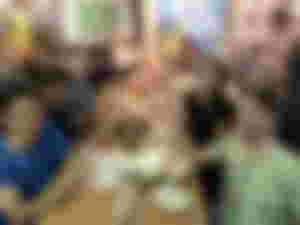 5. Do you have a project that involves BCH?
Yes, I have been working on things that involve BCH for 2 and a half years now both professionally and as a volunteer. Recently specifically, I've been helping launch the BCH meetups globally and co-organize some, and spread crypto adoption, education, and connecting services users through Satoshi's Angels. I am also helping get a crypto POS service with a fiat settlement option in the hands of many merchants through GoCrypto.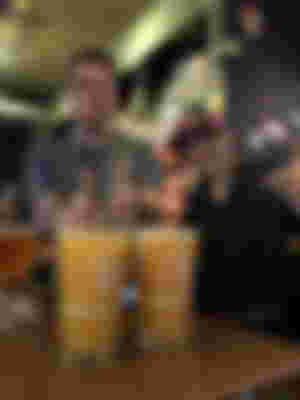 6. Where will you raise funds for the project and who helped you?
It depends on the projects. Meetups are usually run by volunteers but you can also reach out to crypto companies if you need monetary and other help and we had companies like Bitcoin.com, CoinSpice, Edge (wallet), BRD (wallet), ShideShift.ai, etc help our events. We never tried to make a profit for our meetups, but I think it is totally great if you did that helps you keep making contributions to the community.    
Satoshi's Angels is a start-up, and we have had some support from BCH supporters to get started and we will continue to welcome any support, but we are also focusing on sustaining ourselves by making a profit for our services so we can expand our team and do more activities. We are working hard to provide worthy services while making contributions to the community.  
7. Can you give a piece of advice to the people who want to do a cryptocurrency project especially for a woman like you?
If you want to start or get involved in a crypto project, instead of asking what companies can offer you, be active and show people how you can make a difference. I realize there is always something any person can do.
As for female individuals, I feel there is a big potential for you in crypto. Women are usually more compassionate, communicative, attentive and welcoming (I love working with women. Satoshi's Angels key team is all female), and I think these characteristics will really do well in organizing meetups/events, providing fun and easy to understand education/content for newbies, and spreading user/merchant adoption. You may do well in marketing, business development, etc too (and of course any other areas you are good with). And with the peaceful qualities, we may be able to help the community better by focusing on building and 'involving' people instead of being aggressive and unnecessarily competitive.
8. Any advice to the people who want to learn about cryptocurrency?
 To start, I'd say try actually using some crypto. Download a wallet, and send/receive cryptocurrency. You will see so much more by using it, than just reading or talking about it. Try and see how each crypto works and how you and people around the world can utilize it. If you have questions, crypto communities should be very happy to teach you. You can also look for local meetups (meetup.com). If you don't have a meetup in your area, suggest one.  

You will gain so much learning about cryptocurrency because it will likely make you wiser about money and understand the economy, you can also help others and you will likely end up helping change the world for the better.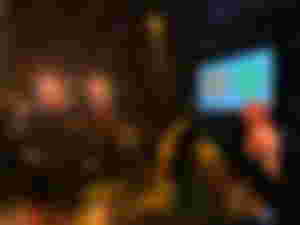 Wow! Thank you ma'am/sis @AkaneYokoo!
Thank you, sis, at the time you gave us to answer all my questions. I know you are a very busy person but you still faced the interview for us. Thank you because we have learned a lot from you especially from the female users here. You showed and made us feel that "WOMEN CAN DO WHAT MEN DO".💞
I hope all the women here are happy for her that she has achieved wherever she has been.
We are very proud of your ability.💞
I hope you learn from @AkaneYokoo.
If you want to ask more about meetups or activities that involve BCH. Just contact her.
Twitter: @YokooAkane
Those pictures are given by her. She sends it to me💞
Thank you for reading💞💞