It is difficult to make a project involving BCH especially here in the Philippines as most people do. You have a lot to consider in how to get started and create a project.
But no matter, if you really like what you do, if you really love BCH cryptocurrency, if you are willing to help others so that they can learn what cryptocurrency is especially in your community you already know especially now that we are facing the crisis of COVID life. And if you really want to spread what BCH cryptocurrency is and how they can earn it.
It doesn't matter if you have a good project as long as it is important that you introduce the BCH to your community.
I'm happy because I had two articles read that started their project involving BCH here in the Philippines, as did @Bitraph and @Gen.
Bitraph made a BCH logo and he printed it on their store, his mission was to use the bch wallet for them to pay for their purchases at their store.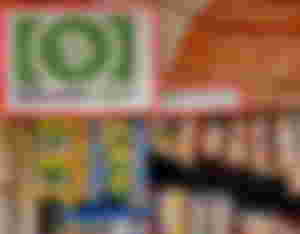 @Gen used the jeep to demonstrate the use of BCH as a way of payment and to increase the awareness of people in the community.
I suggest that you should use the BCH wallet recommend by sir @Telesfor or BCH wallet of other enthusiast persons that they used right now because based on my experience while I using coins.ph sometimes takes 1-2 hours before my payment displayed in my wallet. That's why I recommend this 3 BCH wallets application or site.
https://play.google.com/store/apps/details?id=com.bitcoin.merchant.app
https://local.bitcoin.com/r/amora
Or read the article of sir @Telesfor about the BCH wallet, you can find out how to work it and demonstrate it to your customer.
https://read.cash/@Telesfor/how-to-integrate-readcash-wallet-into-bitcoincom-wallet-3590e741
So, in the simple way that two people did, BCH cryptocurrency is recognized here in the Philippines and how adoption is supposed to work.
I hope that many more Filipinos will do a project about BCH e.g merchant or remittances from OFW and if you don't like it and if you want to do another project that you like you can start with http://bchghana.org founder of sir @Koush and sir @georgedonnelly! And If you create a campaign contact sir @Keith_Patrick.
You can ask them to help you with the project you want that involves BCH! Spread the BCH ecosystem in every community we have.😇
I hope you inspired and learn from it.
Thanks for reading!
And now I'm wondering what a good project I'm going to do, that involves BCH? Any Suggestions?
#BCH for the Win!