Adulting 101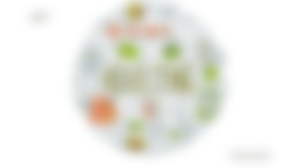 October 29,2022
There is no optimum moment to initiate a savings plan. You may start saving money at any time, and now is a particularly good moment to do so. It's important to start putting away money as soon as possible after getting a job. Lots of folks make an effort to put away whatever is left over after they've paid their regular expenses. In other cases, you may not be able to save as much cash with this strategy. Therefore, it is recommended that at least 10% of each salary be set aside for savings.
Techniques That Actually Works
Want to save money but haven't been able to? Here are some methods that have helped me, and maybe they will help you, too.
Don't wait till you get your paycheck to start saving if you are student like me you can also start saving : When do you usually get paid or get your allowance ? If you get the money during the first week of the month, you should put away at least 10 percent of your earnings. The remaining 90% can be used for regular living expenses and shopping. Always make timely payments on bills and put away any extra cash. Put aside a portion of your pocket money as soon as you get paid.
Purchasing a term life insurance policy is another method of putting money away for the future. You will have a sizable nest egg at the end of your insured period if you pay your payments on time. The regular premium payments and inability to access funds before maturity make this a convenient way to save.
Your bills for necessities like food, transportation, etc., should never amount to more than half of your pocket money. In order to save money, simplify your life if your monthly expenses are more than half of your pocket money.
Can You Get Rich By Saving Money?
If you want to increase your wealth, you'll hear again and time again that you should put your money into investments. But must you put money into investments to increase your wealth? Can you not increase your wealth by saving alone?
Actually, wealth can be amassed by the disciplined practice of saving. However, you must employ effective methods of economizing.
The key to successful saving is consistency. You should also set aside money for the future. However, if you save the same amount every month for a year, you'll end up with $1,200 or in pesos 60,000 rather than only $100. What would you have after 20 years of saving $100 every month just imagine the result is it that the huge some of money?
Put your savings into an account that earns interest, rather than a regular checking account where you won't get anything back. Place it in an account that will earn you interest. If you deposit $100 or 5000 peso into a savings account at a bank and leave it there for a year, you will have $103 at the end of the year, thanks to the 3% interest offered by banks. However, the interest rate on fixed deposits is higher at banks. A fixed deposit in our country will earn you 5% interest. This means that a $100 fixed deposit at the end of the year would be worth $105 or in peso it is 5,250h.
You Should Have These Three Types of Savings
It's not enough to just conserve money; you need to prioritize these three areas. You should do this so that you always have some money set aside for various needs.
In Case of Emergencies Money
You should put money aside for unexpected costs. To illustrate, suppose you were to lose your work today and go without pay for the next four months. Without an emergency fund, it will be difficult to keep up with monthly expenses. The amount of money you should set aside in an emergency fund is based on your expenses. However, as a general rule of thumb, you should have enough money saved up to cover at least 12 months of living expenditures.
Investments for Old Age
That's right, you're going to hang it up when you're too old to work. You may be eligible for early retirement benefits if you work for a large company or the government, but if you're self-employed or run a small business, you're on your own. If you find yourself in this position, the best thing you can do is start saving for your own early retirement.
Putting Away Money to Invest
You should also put money aside for investment purposes. An investment portfolio is something you need to save for and then invest in over time. You may have trouble investing your money if you do not save beforehand. You can't increase your net worth without making investments.
Join me at:
Noise, Read Cash, Hive, noise.app
Disclaimer:All texts are mine and original, as stated. Any resemblance to other content is entirely coincidental, as is any similarity. Copyright © 2022 JHT — All Rights Reserved