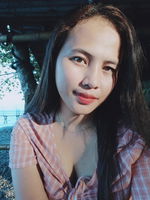 Been busy for almost 2 days and today is the time I got to get back on track. Yesterday and the day before yesterday were indeed a fun yet a little bit exhausting day for me. I didn't get enough sleep so my head is aching a little bit.
Some Filipinos love to celebrate fiestas/feast. It is one of the celebrations that is awaited and prepared for. Not only preparing the for a party but also anticipating for some relatives to come. Friends are also there to celebrate with us. I could not imagine that day without them because we seldom catch up and I would be happier to see them after a long time. So here it goes. Friday was the town fiesta here in my boyfriend's place and I was invited to celebrate with the whole family. The celebration was fun and of course, it was celebrated following health protocols.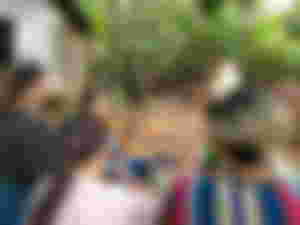 Some people, if not all, during fiestas woke up early or even at midnight to prepare for the feast. Everybody is busy cooking. Some prepare the iconic and delicious "lechon" and other viands like menudo, pansit, humba, lumpia shanghai, some sweets and other famous Filipino foods. What I like most is that the families don't just cook these foods for the family but also to other people who are about to come regardless if they are a relative or not. This just shows one example of selflessness and hospitality as well.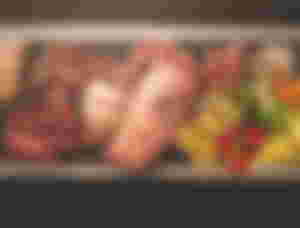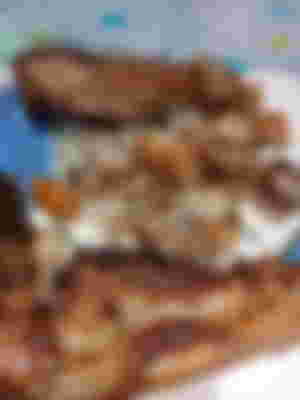 The photo above is grilled pork and it's very common to have this in any celebration. This is perfect when paired with soy sauce, venigar and chopped onions and tomatoes. Just typing this makes my mouth water again and making me eat this A.S.A.P.
After the preparation, it's time to eat and party! Foods prepared were shared by many. It's not only the food being shared but the solidarity and unity of the family being together in one occasion. That's my favorite part during fiestas. Some distant relatives also came to celebrate which makes it more fun. As everybody is eating, a little bit of talking can't be avoided. Anyway, we are seated at a round table and I am sitting next to my boyfriend. Some of my friends throw a joke about marriage. They asked me when are we going to marry and start our own family. Well, I guess that's just a common joke during family gatherings especially if they know you are already at the right age to marry. Actually we did talk about it but we will not rush on it. It's better to just get to know each other very well. (Looks like I'm out of the topic now 🤣)
Later, singing and dancing are now open for everybody. My boyfriend's family assemble some disco lights and sounds so we can jive with the music. The oldies were the one to invade the dance floor because the music is of their genre or age. I enjoyed watching them because just once in a year, they got the time to enjoy and not think of the problems they got. It's so nice to watch the beautiful curves on their faces.
I and my friends also graced the dance floor never minding what kind of genre the music is. We enjoyed doings some of our dance moves that we missed during parties. We also drink Filipino/coconut wine or commonly known here as "tuba". I forgot to take a photo so I can show you in here, but anyway, I can show you next time or next article.
The feast ended I think almost 1 AM. Everyone slept with happy memories even though they know that after the celebration, there will be a mountain of dishes waiting to be entertained on the sink 🤣 Just a normal view after any occasion. If you happen to experience any feast of fiesta, how was it? You could let me know.
---
I would like to thank my friend who introduced this to me, @Zhyne06 Thank you mem for introducing me in this platform ☺️