I Woke up and Choose Violence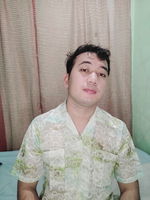 "Mac you're getting fat"

"You look like Harry Roque"

" You should take engineering or medicine courses. It makes you rich kase."

"Soon, let me ride in your Van mac ha"

"Huh? You took up Education? What will you do? Give countless of projects?"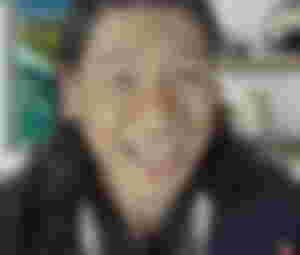 My aunts line whenever I visit my mom in our province. The typical aunt that is skinny, with the pale white face because of rejuvenating set and dark tone neck. She always draws her eyebrows with black eyeliner. If you can see it in person it looks like a Mayon Volcano with a perfect cone shape.
According to my mom her "sister" tata was my Lolo and Lola's favorite child. Well, aside from not having a child she can definitely give my grandparents "wants". I always hate aunt tata because she also hates me hahahaha. Among my sisters they are all under my aunt but me? Never. I dare to talk back to her every time she disrespect my parents. One time, since I'm a "contesero" student after joining regional competition and bring medal, I go directly to my Lola (She is always sweet and Loving) and the evil spirits will always watch me in my back. She always say "swerte lang mana" (I won because of luck) I answer her " At least ako maka apil ug maka dog" (At least I can join and win) she angrily walks away, in terms of academic excellence I can be the top, but during her time she doesn't like involving herself in extracurricular activities. She wants us to have a low profile in school just like she did when studying. We graduate in the same school and she hates to compare and that was what I'm doing whenever she interfere HAHAHA
The bottom line here is many people may not support us even our relatives. We must believe in ourselves and don't listen to them. They will never feed us when we lost all things we have. Stand on your feet and prove them they are wrong.
Maybe it's an immature way to wake up and choose to stand back against my aunt but my philosophy in life? Whoever disrespects my parents are my enemy. No one dares to hurt them physically or emotionally. I might have regrets in life but talking back to my aunts is not one of them hahahaha
I was fed properly by my parents. I can earn money to buy the foods I want. I'm not a picky eater. I eat what my mom cooks.
As long as I can feed and treat my family who cares. My aunt is not even rich. But when I earn my own money I will make sure to invest in my growth. I'm a risk-taker, I can venture into many fields soon.
---
Remember to expect people who are pressed, are tend to fight back. We do not live in the 19's where old people are always right. We have the voice to stand up against this kind of people, strangers or relatives. Many people will congratulate us but are absent when we need them in the process. But our parents? They will always stay, loving and understanding.
I'm excited to go back in our province today and look in my aunts face while saying "I'm already in my last semester of college, and guess what I will graduate different from what you say"
---
I would like to extend my gratitude to my sponsors here. Thank you so much Pips! Your trust added confidence in my write-ups and blogging. Please stay with me until I'll be like you and surely I will give back the favor for aspiring writers like me, soon. I'm excited to sponsor many writers here and your help and encouragement help me to boost the willingness to share and inspire. God bless you everyone! "May the Odds Always Be in Your Favor"
---
BLOG #22
MONTH: MARCH 2022
PHOTO THUMBNAIL CREDIT TO: UNSPLASH
IMAGES USED CREDIT TO: macoy dubs-aunt julie
---
THE FIRST STEP IN FINDING PEACE IS LOOK ING FOR PLACE:
https://read.cash/@MarCosis/the-first-step-in-finding-peace-is-looking-for-place-671640ed
MY FEB-ACCOMPLISHMENT: CELEBRATING SMALL WINS:
https://read.cash/@MarCosis/my-feb-accomplishment-celebrating-small-wins-63920df2

ANGELS HEIRARCHY:
https://read.cash/@MarCosis/angels-hierarchy-c14fad3


ᜋ
ᜆ
ᜆ
ᜄᜓ᜔
-MarCosis-