This is how I invest Cardano: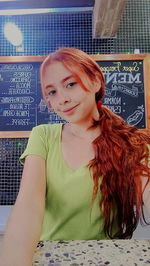 This year he decided to start holding, last year was pure learning to operate in scalping trading, I still have a long way to go, but holding did not catch my attention, however I feel that holding can be a great opportunity to obtain long-term rewards. I have been accumulating Bitcoin since January, take advantage of the drops it has had, of course very small investments according to my income, it should always be an amount willing to lose and it is not an amount willing to lose but that it decided to risk. But as you already know that the price of Bitcoin is so great, that the benefits are probably not much, but in about 3 years depending on the level of accumulation you have. I am one of the people who have a lot of faith in Bitcoin and I am not impatient to wait many years to see good results.
I have been accumulating BCH, but I must admit that my BCH earned here is always exposed to pay some personal expenses, so I decided to look for a good project that allows me to be more flexible with BCH and can leave half to hold and half to spend. in needs.
So I started researching on coinmarketcap.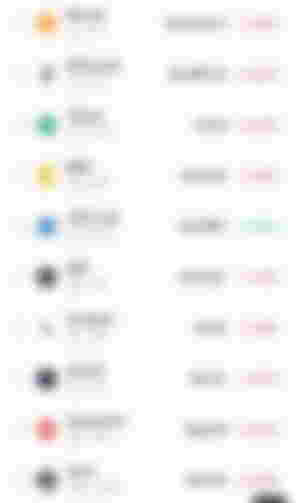 Today it is very difficult to decide what to invest in, since there are infinite projects, some good, others not so good, but there are many. I have seen that many large investors always recommend the top 10 coinmarketcap cryptocurrencies, so I decided to investigate each one and verify which was the most profitable for my capital and future desires and the first one that stood out the most in me was the Cardano project (ADA ).


Although it is a project that lacks a lot of development, it is one of the projects that provides the greatest security, not only because of its level of capitalization but also because of the seriousness of its work team. Yes, I am honest, I do not usually analyze projects in such detail, but I look for strategic points that work in my favor, nor is it that I invest in any currency without knowing about it. So I will share the plus points, which lead me to think of Cardano as a possible good investment from my lifestyle. (This is not an investment recommendation nor am I saying that it is the best prospect but this is definitely based on what would work for me).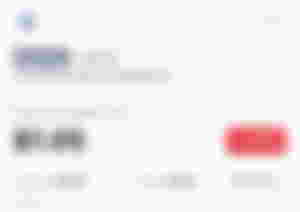 That Charles Hoskinson was one of the pioneers of the construction of etherium gives me a very good feeling, since etherium has been the second most important currency for many years and he has taken Cardano to a third place in a long list of coinmarketcap. You don't have to be a genius to see that the position and capitalization give great security when investing in that cryptocurrency, despite the fact that it has had some drawbacks and is no longer in third position.

One of the things that kept me from holding, was the reason that I don't have good investment capital, actually I don't even have it, I only leave a percentage of my fixed income that is not so fixed, but still So I made the decision that it is not necessary that I have to invest many millions, to have an investment, so for the good price that ADA has at the moment I decide to invest 5 ADA weekly, to my wallet that gives a total of 20 ADA per month and a total of 240 ADA per year. It is not much but I have already analyzed two things previously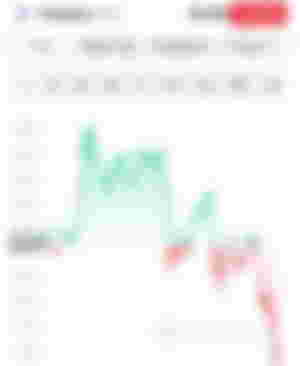 Of course that can change, because ADA will not always have the price it has now, but it is an assumption that it lasts a year accumulating ADA at those prices.
The number of projects that there are in Cardano, are one of the other things that attract me to invest in Cardano, since there are 199 to come and ultimately that will help the development of Cardano, and will brin2g benefits to us investors.
Díganme ustedes que piensan de Cardano y también sobre el Metaverso, que en definitiva también lo veo como una gran oportunidad de inversión.
Este año he decidido empezar a holdear, el año pasado fué de puro aprendizaje para operar en trading scalping, aun me falta mucho, pero no me llamó la atención holdear, sin embargo siento que holdear puede ser una gran oportunidad para obtener recompensas a largo plazo.
Llevo desde enero acumulando Bitcoin, he aprovechado las caídas que ha tenido, claro inversiones muy pequeñas acorde a mis ingresos, siempre debería ser una cantidad dispuesta a perder y pues no es una cantidad dispuesta a perder pero que decido a arriesgar.
Pero como ya sabrán el precio de Bitcoin es tan grande, que los beneficios probablemente no sean muchos, sino en unos 3 años aproximadamente dependiendo el nivel de acumulación que yo tenga.
Yo soy de las personas que le tengo mucha fe a Bitcoin y no me impacienta esperar muchos años para ver resultados buenos.
He estado acumulando BCH, pero debo admitir que mis BCH ganados aquí, siempre se ven expuestos a pagar algunos gastos personales, así que decidí buscar un buen proyecto que me permita ser mas flexible con los BCH y pueda dejar mitad para holdear y mitad para gastar en necesidades.
Hoy en día es súper difícil decidir en qué invertir, ya que hay infinitos proyectos, algunos buenos otros no tan buenos pero hay muchísimos.
He visto que muchos grandes inversores, siempre recomiendan las 10 primeras criptomonedas de coinmarketcap, así que decidí investigar cada una y verificar cuál era la más rentable para mí capital y deseos futuros y la primera que más destacó en mí fué el proyecto de Cardano (ADA).
Por qué Cardano?
Aunque es un proyecto que le falta muchísimo desarrollo es uno de los proyectos que brinda mayor seguridad, no solo por su nivel de capitalización sino por la seriedad de su equipo de trabajo.
Sí les soy sincera yo no suelo analizar tan detalladamente los proyectos, pero busco puntos estratégicos que jueguen a mí favor, tampoco es que invierto en cualquier moneda sin saber de ella.
Así que compartiré los puntos a favor, que me llevan a pensar en Cardano como una posible buena inversión desde mi estilo de vida.
(Ésto no es una recomendación de inversión ni tampoco estoy diciendo que sea la mejor perspectiva pero esto definitivamente es basado en lo que a mí me funcionaría).
Que Charles Hoskinson haya sido de los pioneros de la construcción de etherium, me da muy buena espina, ya que etherium ha sido la segunda moneda más importante desde hace muchos años y el ha llevado a Cardano a un tercer lugar en larga lista de coinmarketcap.
No hay que ser un genio para ver que la posición y capitalización, dan una gran seguridad a la hora de invertir en esa criptomoneda, a pesar de que haya tenido algunos inconvenientes y ya no se encuentre en tercera posición.
Una de las cosas por las que no me animaba a holdear, era la razón de que no cuento con un buen capital de inversión, en realidad ni siquiera lo tengo, solo dejo un porcentaje de mis ingresos fijos que no son tan fijos, pero aún así tomé la decisión que no es necesario que tenga que invertir muchos millones, para tener una inversión, así que por el buen precio que tiene ADA en estos momentos decido invertir semanalmente 5 ADA, a mi wallet eso da un total de 20 ADA al mes y un total de 240 ADA al año.
No es mucho pero así ya tengo previamente analizado dos cosas
Si el proyecto de Cardano desaparece o va a la quiebra solo habré perdido muy poco.
Habré ganado un buen porcentaje que yo invirtiendo Bitcoin quizás no obtenga.
Claro eso puede cambiar, porque ADA no siempre tendrá el precio que tiene ahora, pero es una suposición de que dure un año acumulando ADA a esos precios.
Díganme ustedes que piensan de Cardano y también sobre el Metaverso, que en definitiva también lo veo como una gran oportunidad de inversión.