How to manage your money if you earn little??? My strategy: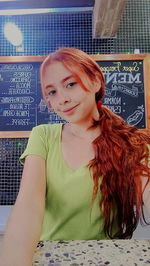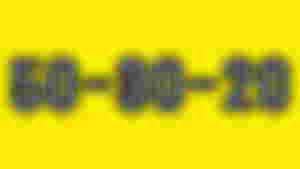 Today I am going to share with my crypto friends the way I manage my money, in a third world country. He previously told how difficult it is to live in Venezuela and above all to survive the terrible financial crisis. However, not everything is bad. This is the strategy that I have been using since the beginning of this year and the truth is that it has worked best for me

The first income I had was approximately when I was 12 years old, my father made me love money since I was little, he made me see how important it is and above all how good it is to make it grow. He has a hardware store and my first investment was with some 2" elbows, a little small but that's how it starts, so much so that at the age of 15 I had already invested in water pumps. Then I did a small business of selling candy in my classroom, since my high school cafeteria sold very expensive and at first it was just my classroom, then it was in the whole school so much that the cafeteria people discovered me and sanctioned me for doing that. After graduating from high school I started working in an ice cream parlor, it belonged to my aunt and the truth is that I felt very good, because it was a quiet job and my aunt treated me very well until I entered university and for time reasons I stopped working. to work. Then I dedicated myself to my dad's hardware store and the pandemic came, that is, that's how far my work went in public

I came to the conclusion that I am really good at making money but really lousy at keeping it and growing it. Of all those works that I mentioned before, none of them gave me results, part of those incomes went to bad investments or simply to waste. There I learned that opportunities must be taken advantage of at the moment, as well as taking advantage of time, today I wonder what would have happened to me if I had invested my money well and had known how to take advantage of it. But hey, you learn from mistakes and it's never too late to start. Money is not everything but it is necessary to be able to support yourself, you need to eat, you need medicine, you need to pay for services and well, if you love money like me, you like the comfort it provides.

Coming back to reality, it has not been so easy to manage my money today, and my life is no longer the same, now I am a 21-year-old girl who has adult responsibilities and a family to contribute financially. I currently live with my parents, because it has been difficult to become independent, however those are my biggest plans in this life. In my house we are 6 people of which only two collaborate with the household expenses and we are my father and I. My dad at the hardware store and me for my online jobs (Trading, holding and blog pages like Read.Cash). So as you can see it is really difficult to manage your money and make it grow when you earn little. But in search of being able to manage my money I found light after so much darkness and here is my strategy based on my income and adapting two strategies to me.

One day in my desperate search not to waste my money, I found a video on Youtube where they explained this strategy, below I will leave the link for you to see, however it is in Spanish, you only have to activate the translation. In the original strategy they talk about dividing the money into 3 parts: 50% for fixed expenses that are essential and cannot be modified, for example: (food expenses-service expenses for the house-rent etc). 30% for your expenses that are not essential but you have or want to spend for example (fast food-some gift-doctor's appointment-something that has happened unexpectedly-clothes etc) And 20% to save or invest.

I don't make enough money to use those strategies on the internet where money is divided into 1000 pieces so I liked this one because it's short and to the point. I will use it in the following way: 50% to collaborate with household expenses since I can let go of everything except that. 30% to invest or save, normally what I like to invest in is in my trading capital, so I will increase the capital that I will use to operate and 20% will be to save and spend it on things that I really need, such as personal hygiene products, clothes for occasion and in my hair dyeing. This makes it much easier for me to manage since it is impossible not to pay for some things and I don't lie to myself and then I don't spend more than I have and I manage it better.

Who has not read "Rich Dad Poor Dad" that book changed my way of seeing money and in it they state that your income should be spent on assets and not on liabilities. As an example: imagine that I buy a BCH with what I earn, that BCH will give me profits when it increases and those profits are the ones that will give me more income. Normally the money goes on passive purchases such as food, it is money that will not give us profits other than our health but at economic levels it is money that is never recovered.

The first thing I thought is that all my money cannot be invested, because there are long-term investments, so that's why I will use my 30% of the previous strategy to apply it to this one and not be in a hurry. As you can see, it's something really simple that I've been doing for several days now and I've really noticed the difference in how it is to spend with numbers than without them. Happy day Friends I hope you can apply financial education to your lives too

El día de hoy voy a compartir con mis criptoamigos la manera en que administro mí dinero, en un país tercermundista.
Ya he contado anteriormente lo difícil que es vivir en Venezuela y sobre todo sobrevivír a la terrible crisis financiera.
Sin embargo no todo es malo.
Ésta es la estrategia que vengo usando desde que empezó este año y la verdad es la que mejor me ha funcionado

El primer ingreso que tuve fue aproximadamente a los 12 años, mi papá desde pequeña, me hizo tomarle amor al dinero, me hizo ver lo importante que es y sobretodo lo bueno que es hacerlo crecer.
Él tiene una Ferretería y mi primera inversión fue con unos codos de 2" algo perqueña pero así se empieza, tanto que a los 15 años ya había invertido en bombas de agua.
Luego hice un pequeño negocio de vender golosinas en mí salón de clases, ya que la cafetería de mí preparatoria vendía muy caro y al principio era solo mi salón, luego fue en todo el colegio tanto que los dela cafetería me descubrieron y me sancionaron por hacer eso.
Después de graduarme de bachiller empecé trabajando en una heladería, era de mí tía y la verdad me sentía muy bien, porque era un trabajo tranquilo y el trato de mi tía era muy bueno hasta que entre a la universidad y por motivos de tiempo dejé de trabajar.
Luego me dediqué a la ferretería de mi papá y llegó la pandemia o sea hasta ahí llego mi trabajo en público

Lleguéue a la conclusión, de que soy realmente buena para hacer dinero pero realmente un desastre para mantenerlo y hacerlo crecer.
De todos esos trabajos que comenté anteriormente ninguno me dejó frutos, parte de esos ingresos se fueron a malas inversiones o simplemente al derroche.
Allí conocí que las oportunidades hay que saberlas aprovechar en el momento, al igual que aprovechar el tiempo, hoy en día me pregunto que hubiese sido de mí si hubiese invertido bien mi dinero y lo hubiese sabido aprovechar.
Pero bueno de los errores se aprende y nunca es tarde para comenzar.
El dinero no lo es todo pero es necesario para poder mantenerte, necesitas comer, necesitas medicinas, necesitas pagar servicios y pues si amas el dinero cómo yo, te gusta la comodidad que el brinda.

Volviendo a la realidad, no ha sido tan fácil administrar mi dinero actualmente, y es que ya mi vida no es la misma, ahora soy una chica de 21 años que tiene responsabilidades de adulta y una familia a la cual aportar económicamente.
Actualmente vivo con mis papás, porque ha sido difícil independizarme, sin embargo esos son mis mayores planes en esta vida. En mi casa somos 6 personas de las cuales solo dos colaboramos con los gastos del hogar y somos mi papá y yo.
Mi papá en la ferretería y yo por mis trabajos online (Trading, holding y páginas de blogs como Read.Cash). Entonces como pueden ver es realmente difícil administrar tu dinero y hacerlo crecer cuando ganas poco.
Pero en buesqueda de poder administrar mí dinero encontré luz después de tanta oscuridad y aquí va mi estrategia basada en mis ingresos y adaptándo dos estrategias a mí.

Un día en mi búsqueda desesperada por no botar mí dinero, encontré un vídeo en Youtube donde explicaban ésta estrategia, abajo les dejaré el link para que lo vean, sin embargo esta en español solo deben activar la traducción.
En la estrategia original hablan de dividir el dinero en 3 partes:
50% para los gastos fijos que son indispensables y no puedes modificar por ejemplo: (gastos de comida-gastos de servicios para la casa- alquiler etc).
30% para tus gastos que no son indispensables pero tienes o deseas gastar por ejemplo (comida rápida-algun regalo-cita al médico-algo que haya sucedido de imprevisto- ropa etc)
Y 20% para ahorrar o invertir.

Yo no gano tanto dinero como para usar esas estrategias que hay por internet donde el dinero se divide en 1000 pedazos así que ésta me gustó porque es corta y concisa.
Yo la usaré de la siguiente manera:
50% para colaborar con los gastos del hogar ya que puedo dejar pasar todo menos eso. 30% para invertirlo o ahorrarlo normalmente en lo que me gusta invertir es en mi capital de trading así voy aumenta el capital que usaré para operar y el 20% será para ahorrar y gastarlo en cosas que realmente necesite como productos de aseo personal, ropa para alguna ocasión y en mi teñido de cabello. Así me resulta mucho más fácil de llevar ya que es imposible no pagar algunas cosas y no me miento a mí misma y luego no gasto más de lo que tengo y lo administro mejor.

Quien no ha leído "Padre rico padre pobre" ese libro me cambio la manera de ver el dinero y en él plantean que tus ingresos deben ser gastados en activos y no en pasivos.
Como ejemplo: imaginen que yo con lo que gane me compre un BCH, ese BCH me dará ganancias cuando aumente y esas ganancias son las que me darán más ingresos.
Normalmente el dinero se va en compras pasivas como por ejemplo es la comida, es un dinero que no nos dará ganancias más que a nuestra salud pero a niveles económicos es un dinero que nunca se recupera.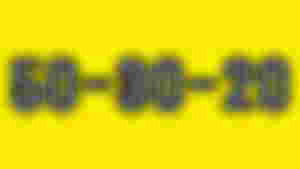 Lo primero que pensé es que todo mi dinero no puede ser invertido, proque hay inversiones que son a largo plazo así que por eso usaré mi 30% de la anterior estrategia para aplicarla en esta y no tener apuros.
Como pueden ver, es algo realmente sencillo que he puesto desde varios días ya y la verdad he notado la diferencia de cómo es gastar con números que sin ellos.
Feliz día Friends espero puedan aplicar la educación financiera también a sus vidas