A Story About Christmas.
All of the people that are related to me know why we are not celebrating Christmas. I am a member of the Church of Christ which was originally translated from the Filipino word Iglesia ni Cristo. We believe that there is no exact date when Jesus Christ was exactly born. We didn't prepare any food or decorate any Christmas stuff in our home during Christmas eve to remember His birth. I might not believe what my friends and relatives are believing during December twenty-five, but I am aware of how happy that day is. It is indeed the day where families are bringing much joy together as I have seen in the movies. But, in this year's Christmas, something made me think that Christmas is not always happy.
Just the morning before I start to write this article, I and a friend went to the market to have some rest. We went to market stalls and shop things we need for the next few days together. It was one of the memorable things I will remember in the future because no one knows how happy I was at that time. He accompanied me with my things even though we still both yet didn't pass our final activities because he waited for me to finish mine. He is always like that—He is asking me if I already passed my activities because he knows that he always finishes his tasks early before the deadline. I may say that since I met him, we treated each other as siblings. We talked about family, personal, financial, love problems, and even our secrets. That's how close we are.
After we took some rest after that event, just after some hours, he told me that there is something happened while they were in town and saw him post something on Facebook. I was alarmed as he had just seen my messages and doesn't reply. I gave him some time to rest because I thought he was just tired of their activity earlier in town. After an hour, I asked him again but he still doesn't reply. Gladly, someone called in a group chat where he also belongs and joined the call. I saw his name join the call so I had the chance to hear his voice again. But, his voice made me worried more. I was hearing a voice that is just come from crying. I was thinking he is crying at that time so I immediately mentioned his name in the call. He answered me "yes" and came to be my chance to have a chat with him.
After some moments, I learned that while he is in the town, his father angrily talks to his mother and asks why she didn't go with them to celebrate Christmas. My heart became broken as I heard right to him that his mother chose to celebrate Christmas with her friend and not with her own family. I don't know what would reaction I have to do at that time but knowing that it was the reason why he cried is a statement to me. I am also crying. Not just because of the decision his mother made but because a friend is crying and I can't do anything about it.
It became worse after he mentioned that he doesn't taste the taste of his favorite spaghetti this Christmas because of what happened. He also mentioned that they might celebrate new year's eve without his mother and no food at their table at all. It just makes me sad to think how privileged I was. Even though I have no father because he died when I was still in Junior High School, we haven't experienced such things. Now that I could help my family through the sites like this, I should help my friend in the way I can.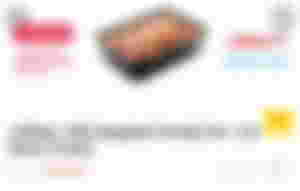 Since my friend wants us to celebrate his Christmas on December twenty-seven, I will buy him his missed and favorite food spaghetti. I guess in this way, I could put a smile on his face despite his problems. I couldn't do anything about their family problem because I am no relative to them but with my other two friends, we will do our best to make our friend at least happy. I'm planning to buy two Jollibee Jolly Spaghetti Family Pan that costs around 200 pesos each and give those to him so that he could bring the other one to his siblings. I know he will never forget his siblings because whenever we are going somewhere, his word of mouth is no other than his family. He is such a loving brother and son but I didn't expect that this is happening to him.
We are extending our hand to him as we don't want him to be alone. He always helps us when he always had so we should pay back the kindness he is giving to us. I am just grateful beyond words because I have met a site like this that helps me to provide at least in some emergencies like this. As long as I can help, I will help.
Thank you for reading this article!
Happy Holidays.
You can read my previous articles here:
An Introverted Me In This Peculiar World.
It's Been a While Since The Last Time I Touched a Paintbrush.
One Of The Challenging Weeks Of My Life As A Student.