Throwback Thursday
August 4,2022 Thursday
I was too tired after work so I really want to sleep a lot more today. Since the weather was cooperating too, I really hit my target and have a lot hours of sleep. Thus making me unable to have a draft and write earlier.
Then I came across some of our old school photos and make this throwback my topic for today.
________________________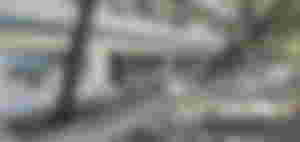 This old high school building have a lot of memories. We only occupy the first floor since the second floor are admin offices where the entrance is located in the gymnasium lobby.
The left side is our faculty office and the next two room was our first year high school room and the next two was our second year room. The third and fourth year classroom was located on the other side next to the faculty room.
You might ask why it's only two classroom per year? Well, during our school entrance examination, thousands applied but only less than a hundred made it. We are the few who among them and we are only divided into two section so we will be together from first to fourth year then.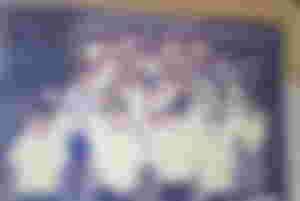 Our first year high school class picture. This photo always tickles me because I just remember that I fixed my hair this day like a queen and just so right because we have our pictorials. I am really fond of doing any kind of hairdo and I just did great be seeing this photo.
Ohh my section in my freshmen is Jasmine and the other one is Zinnia. Our sections in high school are all after a flowers name.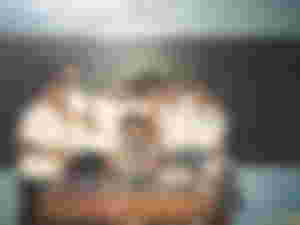 They are the other sections, the ones we called the brainy sections. We are only two sections and that makes people compares us in academic rates. Well, we cannot deny it since they are really good ones. Also together with them is our history teacher. She's one of our favorite teacher way back then.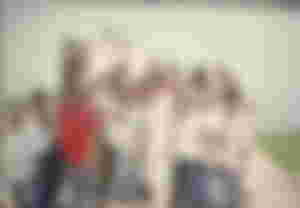 One of my high school favorites is our field trips. Yes we do have and the photo above shows us in Agus Power Plant connected to Maria Cristina Falls. This is a nice educational trip as we got the chance to visit the power plant. We even went down 100 feet below to see the turbine and other activities under. It was a once in a lifetime experience that I cannot forget.
We have other trips like going to Coca-cola and Pepsi Plant where we got a lot of free soda as long as we have a tumbler or container to store it. Then we went to thw beach and enjoyed the rest of the day.
By the way, our sections in our sophomore year is Lily and Daisy. It almost took me a few minutes to remember the other sophomore section's name, hahahha.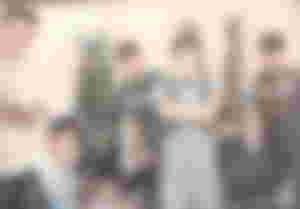 Cadet Army Training or CAT and Philippine Military Training or PMT, we do experience it in our third and fourth year. We have too many painful experience but we still smile and stand. We are proud to have experience how to stand under the heat of the sun or be soaked under the rain during our trainings. The sweats and fatigue are all worth it because we learn a lot. I love to remember how we surpass all the penalties and do some rigid exercises. In my junior year I learn to love inverted push-ups and squat thrusts.
However it is not just about exercises but we do learn to be disciplined and manage our emotions. We then get to bond many times that makes us all like brothers and sisters. In our junior year, people still make us compete with one another though we never mind them. We study and continue each day to have more meaningful memories with one another.
We do have our ups and downs too. One time, we all get punished because we skipped our whole afternoon training and went to the burial of our father's classmate. We really asked permission to be absent that time just to attend the burial but the faculty never allowed us. The next day we really heard from the principal and have our punishment. Lucky, our parents attention was not called and we do not get a much heavier punishment.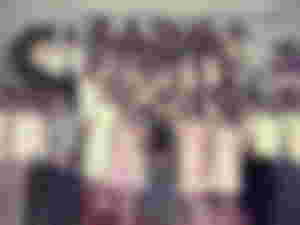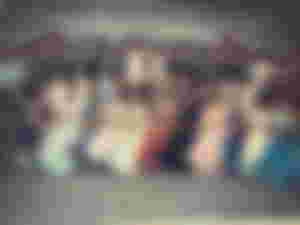 The promenade, of course high school will not be complete without these experiences.
During junior prom, it was a very stressful preparation. My aunt brought plenty of dresses and high heel shoes. While I was asked to fit them and walk around in front of my family. As if I was in an audition for a pageant.Lol But it went well, I was wearing the simple black dress with a light make up. Know why it's light? Because I felt heavy with the make up from the artist whom my mother paid of. I did not like how thick the make up so I beg my mom to erase it and change to a lighter shade, too happy she did.
Though what excites me in my senior prom is that the dress I wear is a handmade from my mother. I was wearing a mignight blue chinese collar dress with a double slit on sides. It was a bit of a sexy and elegant dress. Since I am kinds of a boyish that time, my father support me to be feminine and act like one.Lol It was a great experience and I love to keep remembering it.
My high school years really worth remembering. The four school years give more to cherish in life and from those years, I transform little by little. Those were the years, I learned a lot about etiquette as we have a teacher who gives us that opportunity to learn how to be proper and just.
Hope you like my throwback memories.
Thank you for reaching this far. Sponsors of MaeAntoinette