There is no Emotion Involved
The rain has never stopped pouring since this morning, but it is not heavy as the other rain. It is not so dark, I can see part of the sky that is slightly stained with blue. The wind did not blow so hard this day, and because of that, it feels so relaxing. I am hearing the rain slowly hitting the roof of the house, with this feeling and adding a cup of coffee, this is the best morning so far this month.
I can spend all of my days doing what I want, I finish a lot of work and activities that I must pass this week. There are a few that I must do but I can do them tomorrow or on Sunday. So I have plenty of time to spare doing things that I want.
I woke up late this morning, I am greeted by this rainy weather as soon as I get off my bed. I have a habit of looking outside as soon I get up, I do this for a long time. I make myself a cup of coffee and stand in the front of the window appreciating the good weather.
I started reading a new poetry book today, it is written by Atticus. Before I bought this book I read different reviews, some are positive and there are a lot of negative reviews. But when I read it, I think some of the reviews are right, there is some part of the book that is bad and there are some that are good. It all depends on the person who is reading the book, the time that the person read the book, and the location that the person read the book can make a large impact on the meaning of a certain poem.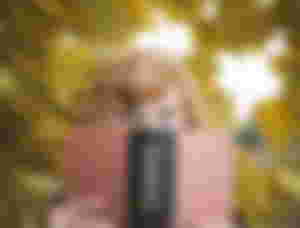 There is something magical in reading a poetry book or just a single poem. Sometimes it affects you very deeply and you can't stop thinking about it for the whole day or even the whole. And there are times that the same poem does not mean anything to you, you just read it and thought that it is good but there is no feeling or emotion involved.
In the afternoon, I am done with all the things that I want to do and it is still raining. I can't go outside to clean the front of my house and I can't clean my plants. So I spend the rest of my day watching random videos on youtube and finding some reason to get out of bed and start something that will benefit me in the future.
All images are from Unsplash