Today's Iftar!
Date: 9 April, 2022

'Article No: 41'

'Topic: Today's Iftar! '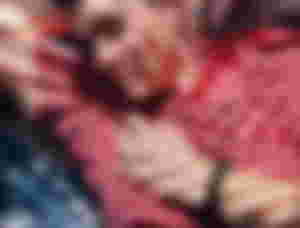 It was a sunny day and the heat of the sun was too much there in the day time. And as I am fasting regular I was feeling thirsty in the afternoon because of the warm day. In the afternoon I was feeling so bad, like I was about to break the fast but I did not! Actually I had to take the pain or thirst as a lesson in my life! In the early morning, Shehri Time I could not drink too much water so I felt that thirsty and as the weather also got warmer little by little and so I felt weak at the afternoon. But however I have finished the fast without breaking it in the middle of the day, lol!
We took some special food as Iftar today evening! Actually we took Khichuri with spicy Chicken Curry. And both of those were made at the hostel by our older brother's. Actually they can cook really awesome amd that was really hot & spicy to eat. Sorry to say that I could not take the picture of khichuri but I have got a picture of the Spicy Chicken Curry!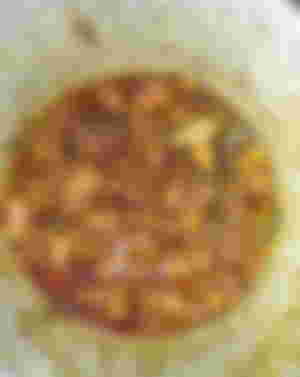 You can feel the spicy of this by just a glance or a small view in tha picture from pan. It tasted too much spicy that the taste of that food increased a lot! Sorry guys, I was thinking to take picture of the HotchPotch to show you guys but actually forgot because of weakness.
Salad means another level of taste in any food amd I love it with chicken curry a lot. We made salad of cute red tomatoes which were fresh and awesome! We sliced them with sharp knife, into pieces actually in the small one then added some salt in it.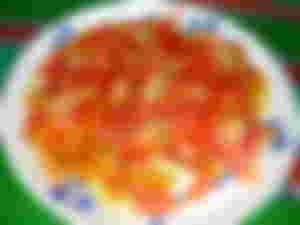 After that we added some pepper into it and it got more spicy! It does not only increase the taste but also helps a lot the keep the health in good condition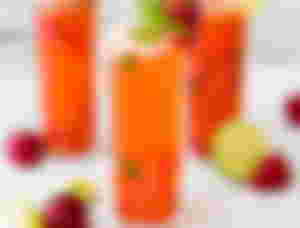 We also had drinks with the khichuri or HotchPotch and that made the Iftari more premium. We basically mix lemon with the drinks we made in our hostel! Also mix some sugar parts which makes the drink sweet. Not just sweet but the great sweet and we also mix ice into the drinks we made in the hosstel. You know a sad thing is we have to brought the ice from far away to just make the water cold.
That is all for now, coz I am feeling too much sleepy and have got to sleep soon. See you guys next time with other good things!
Thanks to the generous members from that list for the great help & support.
Other pictures are taken by me and as those were in big sizes so I had too take screenshot and crop to ahare here with you all!