Date: 21 May, 2022

'Article No: 62'

'Topic: The Boundless Beauty Of Nature
 (Cloud Version)!
I am here again and came with a few little works of mine, I mean the photographs of mine,lol! It's been 3 days that I could not post here because I have got some busy days out there in offline. My classes are somehow going on and the tuitions are running too. So I am focusing hardly on my study to finish my first year courses books of honours.
Well, here I have got a few wonderful captures of storms to share with you guys today.
Hope you guys are doing good and productive too! I am little sad about the market and it is hurting me more day by day. Hope everything gets better soon in the crypto-world!
---
How is the weather in your area, nowadays? It maybe hot in some places but in our area it is stormy now and then. You can see in my picture that the sky is covered with floating thick dark-clouds. And it was the moment before the storm took place slowly! Then the Cold Breeze started blowing and brought pleasant in my body. Soon the other side of the sky got covered with more thick clouds.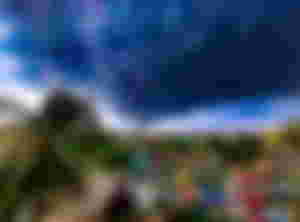 There is a park in the east side of our hostel building and on that side of sky I saw wonerful scene of nature which was made by clouds in the sky! Well that is edited by me little and also captured by me. I have another edited version of that, you tell me which one is best!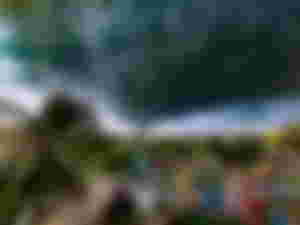 Both of them are same but edited differently with Adobe Lightroom app. I know you maybe think that editing there would be easy but not that really! It takes a lot of time to edit there properly, lol!
Let's talk about the feelings when it is storming. Most of the time when I stay alone I feel scared when it starts storming. It feels like the lightning is gonna hit some place near me and I get scared by thinking this. I am not the hero "Barry" who would be a superhero "Flash" by struck on the Lightning, lol! (But I love that character). Well, while standing on the roof when the stormy air starts, it feels like the air would take me with it somewhere else, lol!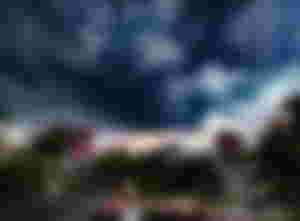 And again this is the west side sky after little rain-wind-storm. Yupp! I was standing on the roof and stairs to capture some amazing shots of the stormy clouds from sky.
I know my pictures and post won't reach to a lot of users but for now I am happy with you guys who loves me constantly. Best wishes to all of the members from my heart and take love always!