On The Way Home!
Date: 06, July, 2022

'Article No: 83'

'Topic: On The Way Home!'
Last day I came home and from then the weekend begins. Actually this is also my EID vacation and I previously I told that I have to meet with my Dad, so I left the hostel earlier. And today I am going to describe the journey shortly.
Well, last day I was little busy and too much tired and also felt pain in my head & so I could not write any article then. Journey begins from here:-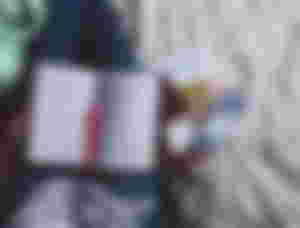 I woke up earlier and were preparing myself for the tuition of physics. After taking my breakfast I prepared my bag with my cloths as I had to return home for EID vacation. After that I went to the tuition and somehow finished the class and returned to the hostel to take the bag! My friend gave me company as I had to go to the customer service before I get in a bus for my home.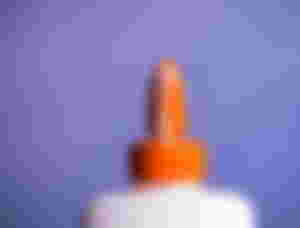 Well, the glue that hold my phon es back part is gone from the corner, so it made me worried, and so I visited customer care of Samsung but I was disappointed by their service! They just spread there normal glue and that back part is not stick with my phone properly. I can see there gaps that can easily take dust into this path. Well, somehow I left that center as they said they can fix my back parts glue but it will cost $10+ & that is too much expensive for me in this kind of situation. (Like seriously!!! $10+ for just glue)
In the noon I went out for the bus and I went few more steps back from the bus stand so that I get a seat on the bus. Well, there was crossing a rail, so I had to wait for that!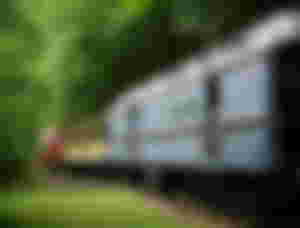 After the train crossed there was a short jam of vehicles and I went a few more steps and found a running bus which were going for our city and I got into that. And I have found the first seat empty so I had to sit on that. The bus journey started from then and I just enjoyed the road view from the first seat, lol!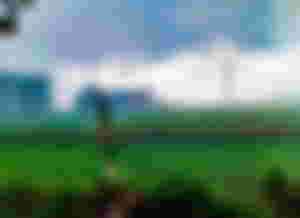 In the afternoon I was almost 5 KM away from my city and there I saw black clouds covered the area. Then suddenly the heavy rain came up and it was raining for so much longer that the bus reached at the bus stop but we could not leave the bus at all. I have captured a few pictures of the rain and nature from the running bus for you guys!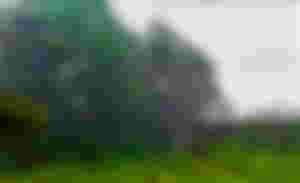 We stayed in the bus like 10 minutes and then the rain went slow down and we left the bus. After that I called my brother and he appeared with his bike and took me to my home. After all I reached home and saw my Mom & Dad & my younger brother after a long time!
Well, my journey ends up here and I am home now! Last night I was in a bad headache and also little tired & busy, so I slept quickly.