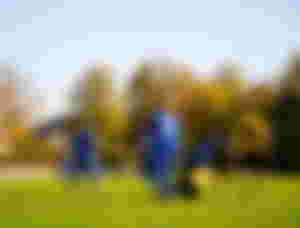 You might think that I am about to post about the just concluded EUFA Champions League. Well I am sorry to have to disappoint you especially if you are an avid supporter of the recent victors. There are however lessons to be learnt from the results of the recent matches.
Every football team has a record sheet of its losses and wins. Similarly as individuals on our journey through life, we have had our own fair share of victories and losses. Never dwell too much on either of them. Dwelling on your victories could make you proud , haughty or complacent while dwelling on your losses could lead to depression or stagnation.
Ask any seasoned football coach and they'll surely tell you that the fact your team is on a winning streak should not make you relax and underrate the next opponent as this could result in humiliating defeat. Rather seek to improve with each game irrespective of if they be losses or wins.
Take lessons from the losses and make amends where necessary as it will be foolhardy to continue doing the things that led to the losses and expect victory. Keep striving and improving even in the face of loss or defeat. Do not let any opportunity slip by you as such could well determine if you end up losing or being victorious. There's probably a lesson or two the defeats were meant to teach you. Every dark cloud has a silver lining.
Surely after difficulty comes ease.