The BCH half decade report
It was the year 2017, in order to address the scalability challenge associated with Bitcoin, BitcoinCash (BCH) was born. Since then the gospel of BCH has been spread by Roger Ver and other BCH enthusiasts. Their "envagelism" hasn't been free of criticism though as some have accused them of marketing or publicising BCH as the real Bitcoin. The enthusiasm with which Roger Ver spread the word earned him the nick name "Bitcoin Jesus" in some cryptocurrency circles. Since 2017,  BCH has grown in leaps and bounds. Little wonder It has been described as the most successful as well as largest fork from bitcoin. It is built on proof of work and the Nakamoto consensus algorithm with an expected block time of 10 minutes and difficulty increasing at intervals of 6 blocks.
It has a 21 million supply cap which once attained no more Bitcoin Cash will be produced. An interesting feature of BCH is its scalable mining difficulty modus operandi. This feature is an added benefit to miners especially at times when their numbers are few as they find it easier to mine BCH, but when their numbers increase, so does the difficulty. This can create a draw back though as there exists the risk of large number of coins hitting the market at a time potentially pushing down the value of Bitcoin Cash.
Five years down the road , the BCH ecosystem is expanding beyond being just a viable and adoptable peer to peer payment platform to new frontiers with the emergence of the SmartBCH Defi space. As more and more liquidity makes its into SmartBCh with several dexes competing to offer investors the best value for their funds, it is clear that we are just seeing the beginning of better things to come for BCH.
Another exciting reason to keep an eye on BCH is that it is moving with the developmental trends in the cryptospace. Non-Fungible Tokens (NFTs) are making waves in the cryptospace and SmartBCH isn't left out as several NFT project have since emerged on its platform. Amongst the list of presently available NFT projects , the Lawpunks NFTs appear to be the most successful in my estimation as it currently occupies the 5th position in terms of market capitalisation in the SmartBCH ecosystem.
Although there was an initial difficulty in moving funds from the main BCH network to SmartBCH, things have since gotten better and easier. Initially CoinFlex was the only channel to achieve this but other channels like hop.cash are now available. More recently, MistSwap developed a multichain bridge with support for multiple networks to allow more inflow of BCH to SmartBCH. This bridge has thus far ranked highest in terms of versatility and ease of use.
It must be stated that although BCH has achieved a lot within a short period of time , it hasn't all being smooth sailing. With the ever lurking danger of hard forks , the latest of which birthed BitcoinCash ABC (now rebranded as eCash:XEC ) on November 25,2020, BCH has had its ups and downs. Probably one of the most notable challenges which was quickly fixed occured in 2018.
A Bitcoin Core developer for the Digital Currency initiative at the MIT media labs named Cory Fields discovered and privately disclosed a potentially catastrophic bug which was dubbed "Sighash_bug" on April 25, 2018. If this consensus vulnerability had been exploited it would have made transacting with BitcoinCash unsafe as it would have resulted in an unintended network split. In summary, it would have been a devastating punch to the utility and price of BCH.
Thankfully, Cory had no malicious intent  else the outcome of his significant discovery would have been devastating to BCH and its investors. The BitCoinCash ABC developers promptly fixed the bug when they were notified. They publicly acknowledged the bug report on May 7,2018 which was made anonymously at the time for security reasons by Cory. They further stated steps that had been taken to mitigate the challenge as well as measures to prevent events from occurring in the future.
Between this event in 2018 till date there has been no major or known vulnerability which has been exploited to compromise the BCH network, an indication that the developers have been vigilant and dutiful behind the scenes to ensure that the network is secure and stable. It is thus hoped that they do not let their guard down especially with the ongoing rate of development on the BCH network particularly via SmartBCH.

Till next time, here's a big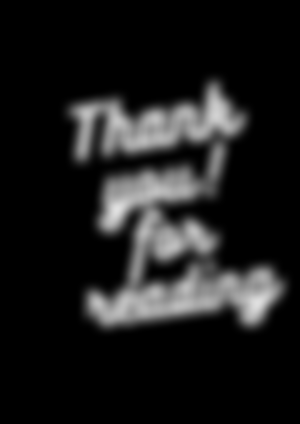 Shukran
Danke
Merci
Gracias
ขอบคุณ
ধন্যবাদ 
Спасибо
for reading.