It has been raining hard yesterday morning, Sunday of June 27, 2021. I just want to emphasize the date so in history I can jog my memory so easily through my blog, venting out what I feel at the very moment. The weather was in sync with what I am feeling, the rain in my thoughts flooded my mind with fear - and more fear as time passed witnessing my body getting weak.
Yesterday morning I had an upset stomach and felt weak and tired. I have watery stool and my appetite for food was waning slowly. I tried a bite of Cloud 9 chocolate bar and I am confident that my taste was still intact. The entire day I choose to stay just in my room trying to isolate myself from the family. I don't know what causes my stomachache, I just had coffee, egg sandwich and a slice of papaya for breakfast. After that, my tummy starts to torture me, I can feel my organs wringing with acids, enzymes or whatever juices inside it. At the back of my negative mind, I had a bad feeling that I might've contacted Covid from someone on our appointment last Saturday.
The other day, Saturday, I accompanied my mom for her ENT check up in a bigger hospital in the city. We had apprehensions going there because this hospital has been continuously accepting Covid19 admission, and there were stories that the virus has been randomly nosocomial in the hospital environment. However, we have no choice because this is the only facility who have fully equipped hearing center and my mom needed it for her check up, because has been struggling for a month already hearing tinnitus sound on her left ear, and as time pass our fear worsens that this might be going just bad for her. We got no choice, so we went there, the queue was short but the procedure was a bit long so we really stayed there for some time, check up done and head home.
That same day after dinner, I got stomach upset and I blamed the coke that I took after my meal. I went to bed early because I don't want to drink any medicine, I just want to relax and pray hopefully the pain wil be gone. This has been a habit for me if I have pain somewhere in my body, I don't want to drink any pain meds as long as I can manage to relax and sleep then all good. The following morning I woke up with a good tummy, but went bad again after breakfast, the rain of negativity begun to emerge making my entire weekend so gloomy. So, yesterday was a completely depressing day, I want to write something to make myself productive while staying in isolation but NO, the rain in my thoughts drowned all the words away.
Before I wrapped up my dreary Sunday, I informed our department supervisor that I am taking my sick leave I explained to her my health status and she told me that our doctor will call me later. I waited and indeed got a call, I explained my case and she suspected that I might be having gastritis. She approved my leave for Monday to observe myself for persistent diarrhea, for new symptoms and/or maybe I just needed a rest. Why gastritis? Because, in the first place, mom was fine, to think that we're together the entire Saturday. I guess, I must've overreacted, she said. Duh! Our doctor is smart!
Thankfully today, since morning, I am feeling so much better. Thank God! I am positive that I really just had gastritis triggered by the Coke in the evening and the coffee in the next morning, then precipitated by anxious thoughts, and the bad weather. LOL! Blaming the bad weather.
For this entire week, I say No to Coke or any softdrinks and no coffee yet. I admit I had a hard time staying away from my morning coffee, morning isn't complete without a cup. Sad.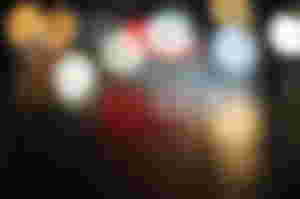 Anyway, I was reminded of this quote now while writing, thinking about my ordeal this weekend.
"What does your anxiety do? It does not empty tomorrow of its sorrow, but it empties today of its strength. It does not make you escape the evil; it makes you unfit to cope with it if it comes."

- Raymond L. Cramer
Indeed, I think I was just magnifying things and my anxiety over the whole pandemic thing hits me. Well, I got a day off though and tomorrow I will be finally free - Free from worries, free from isolation and free to work again.
Praise God! I am okay!
Off for work tomorrow. Sigh.
Now, I wanted a holiday.
---
Photos from Pixabay (no attribution required)
Photo below is mine
---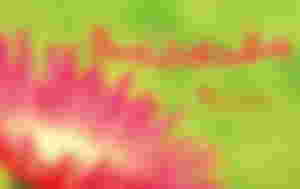 Write your world and earn Bitcoin Cash! Click here to sign up: https://read.cash/r/LykeLyca