As we grow older, it seems diseases becomes unavoidable. That's why it is so important that we have to adopt a healthy lifestyle while we are still young, and while we can still control these weird physiological deterioration that accompanies with aging. Hypertension is one common disease that it seems a lot of people are so conscious about.
The other day I went to the last vigil of my high school teacher- one I made a tribute article few days ago. I happened to meet some high school classmates, and its alarning to know that 2 of my batchmates just recently had a stroke or Cerebrovascular Disease. I noticed that after the "how are you?" and "how was your job?" they would ask now - "how was your blood pressure doing?" I know that it's a bit funny and yet a sad reality too. Definitely, we are not getting any younger.
Hypertension means an increase in the blood pressure, and it is a chronic disease that affects the arterial system of the body. When you always have an elevated blood pressure this predisposes you for heart attack and stroke. Good thing, though this is the most common cause of stroke, this too is the most easily controlled.
There are 3 ways to lower your blood pressure:
To achieve this you need bloodworks first, if you find yourself hypertensive or or prehypertensive - check for any incease in cholesterol, triglycerides and low density lipoprotein, check for blood sugar levels and, creatinine. Then you can adjust your diet, consider your consumption on fatty foods, red meat, dairy products. For Asians, we are so fond in eating rice in every meal, some would even go for unlimited rice which is a very bad eating habit. Sodium, found in salt, processed food stuff like canned goods, chips and instant noodles can also elevate the blood pressure. A great way to enjoy food without too much seasonings is to use lemon, herbs, and spices. In addition, there are lots of vegetables that alternative medicine today believes to have an effect in our blood pressure, thus it is always smart to eat vegetables more.
A 45-min. daily or at least 5x a week of exercise can help lower your blood pressure.  You can try any aerobic or endurance execise like walking, running, swimming, and cycling. These type of execises can lower calories and conditions your heart and lungs too. Physically fit people have low chances of developing hypertension.
This is needed when diet and exercise won't work anymore in lowering your blood pressure. It might be necessary that you'll be taking maintenance medication, at least one or two, and you must comply the doctor's instructions on how and when to take it. Take note of side effects and always ask your doctor for proper advice.
Below is the classification for adults. Remember if you found yourself hypertensive you need to consult your doctor and might also need blood pressure monitoring daily if possible.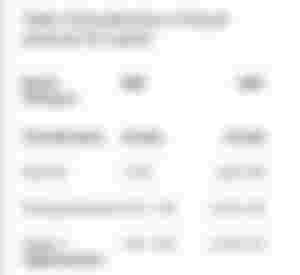 Hypertension is not an alarming disease, if and only if we know how to control it The key is still living a balanced life and learning self control in our food choices and  daily activities.
In this platform we rarely get updated about heath issues, this artcle might be a reminder that you need an update on your health today.
Stay fit and healthy!
_____________
Photo on article with link attribution.
Lead Image from Pixabay (free to use)
Photo below is Mine
_____________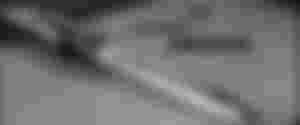 Write your world and earn! Scroll up and SIGN UP for FREE!