Evolving Fears
Hello and good evening (in my side of the world)! I guess it will be daytime in some and what a great morning again! So, our lives just evolve every second of every day, as simple as that, and we really don't have much choice than to live with it.
Like fear, as this quote goes, it is part of being alive, and we only need to accept and get through it. I think it's true.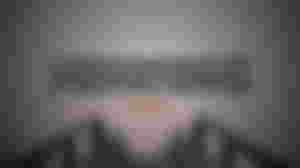 In my experience throughout life, I have realized that fear is evolving too, just like our cravings and likes, like our goals and dreams. No matter how and why those things surfaced, though, it can make our lives happy, challenging and miserable at the moment. They all come to pass and we live as usual. 
A lot of the great and huge choices I have made before were actually built on fear. Now, as I remember it, it makes me realize what if I didn't yield to that fear, perhaps I could've a better life. There are times that I feel disappointed with myself, because those fears that conquered me and had influenced some major decisions became turning points that were nagging me today. But, there are also decisions that I am so proud to say NO. I guess, it's not that disappointing after all. 
There was a time when I rejected a marriage proposal just because I'm still young and I was afraid of not being able to do the things I want with my life. Now, everyone is asking me why I'm still single, and though the answer was pretty obvious for me, I can't even answer them because I don't know if I have made the right choice for the reason that I haven't achieved so much with my life. 
Then, life takes us to something really ironic. When our age is obliging us to settle down, fear again creeps in. I almost settled down with one problematic guy that would apparently confine me in an abusive relationship. I'm glad that I was able to let go of my fear and practically left him for good.
Oftentimes, we knew fear as those huge traumas we had in life, the weird fear we have even with the menial things around us. These fears stay, we can never shrug them off from our system, yet we live through it.
However, there are also fears that momentarily sway us, and unknowingly the choices we make on how to deal with those momentary fear in life become turning points in life that we find hard to undo and, of course, we will just have to live with it because that's how things in life should be.
So, fear evolves. They too come and go, and how we make our choices can influence the life we have today.
Lastly, our mind can be the biggest battlefield of fear because all things reside in the mind. Then it cripples us with anxiety, some people even have paranoia in extreme cases. Talk to someone and vent out when needed, pray and pray without ceasing. Sometimes, we can keep our minds healthy just by doing these things.
---
Thanks for reading guys! I remember the prompt: FEAR from @JonicaBradley. I hope this would fit in.
Join the Promptly Jonica community here

Write anything about Fear

Write 100% original content

Write at least 600 words for Rusty to be happy

Submit your article to PromptlyJonica

Tag  @JonicaBradley

Have fun!
---
Lead Image by me. First posted on Flickr.
First photo from Quotefancy.com
All Original Content (unless specified otherwise)
08/27/2022
©️ LykeLyca
---
Write articles and join us! Click read.cash
Make some noise by writing short posts. Click noise.cash
Join us on #Club1BCH Discord Channel