Her name is Maam Lily and she was my subject teacher in Science. I met her first way back my second year in middle school, but she was not just a teacher, she lived on inspiring other people. I know it because I am one of those.
When I graduated from Elementary, my parents moved in Iligan City to finally settle down here after my grandmother offered a land for us to ultimately build a home (after several years of renting apartments in Cagayan de Oro). I was not born with a silver spoon, with my parents' start ups long long time ago, it was also a struggle that I felt as the eldest.
Moving in a new city means new school, I was enrolled late and didn't make it to the school my mom wanted. I was enrolled to a small private school in the city,  and after I finished my first year mom moved me to this bigger school - St. Michael's College. At this point, all the doubts about myself started.
My first few days in this school have been so tough, my classmates ranges from noisy, annoying to bully. A month later I realized that my class is the last section. Apparently this school had a homogenous sectioning, guess I wasn't so lucky at that point in time. I felt disappointed with myself, I was degraded with the shift. I know I'm not that smart, but I'm not that dumb too, my young mind just couldn't accept it. I had been a loner for some time, and my science teacher noticed me.
God must've sent Maam Lily to help me reconnect with the positive side. One day she told me to follow her to the faculty office to help her with some stuff, she handed me a roll of 1/4 sheets of paper tied with a rubberband, and a red-inked pen. I already started checking some papers when she sat beside me and asked if I was not comfortable with my classmates, I said yes and continued my task. She then added that she did noticed that, and she knows that I am different from them because I have good grades and I was doing well in class. Moreover, she was ascertain that I must be hating myself, and yes - that I can't lie because I really am. I was silent the whole time but cognizant of what Maam Lily was trying to aim, and I was not that stubborn to accept it.
I think that conversation with her had helped me overcome those negativity. She successfully inspired me to diligently perform my duties as a student irregardless of where I am and how the situation transpired - just continue learning.
On my 3rd year in middle school, I was indeed in the first section and this time with competitive minds. Nonetheless, I am emotionally better at this point and perhaps learning even more.
Years passed, fast forward, I am now working as Physical Therapist and met Maam Lily again, now not as a teacher but as a caring wife for her husband - that happened to be one of our stroke patient in the department. That time I knew that she was already a principal in my alma mater. Hence, I can say that she deserves the success that she had. Actually for me, her success is not on the position she had professionally, she was a success in touching people's lives in a meaningful way.
Last Tuesday, April 13, 2021, she finally bid farewell from the pain of suffering from cancer, from a family who loved her and from all of us who have been once touched by her gentle soul. I have never seen her on her trudging days as cancer affected her, thus I can only remember her smile and goodness.
I thank my HighSchool batchmates for their efforts to gather funds while she was battling for meds and chemotherapy, and I thank BCH soaring high in the market today enabling me to extend my last help for maam Lily.
May your rest in peace, Maam. You are forever missed.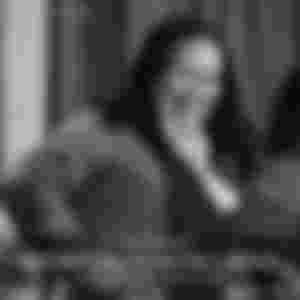 "He makes me lie down on green pasture,

He leads me beside quite waters, He restores my soul."

Psalm 23: 2-3
______________
Lead Image from Pixabay
Photo in article with attribution
Photo below is MINE
______________