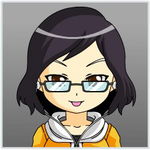 Imagine this... you find out your tax money is finally being used well because there are simultaneous/ongoing FREE (Carousel) bus and MRT rides program all over the metro. You are happy because you save fare money everyday and get to use it for other important things. Wow, such a great experience! ❤
But then after May 1, which is Labor Day, you find out the bus drivers and conductors don't even get paid their salaries. 😱 Many actually got retrenched due to their protests about it. Now how would you feel?
As a simple private employee we always complain if we get deducted with tax or if our salary is lacking a certain amount, what more if we don't get our salary at all? What if you dont get your salary for more than 3 months, how would you feel?
Personally when I experience delays in getting my salary just for one cut off ( 15 calendar days) I don't even feel like working at all. Imagine if there are suddenly no buses plying the major thoroughfare (EDSA) to get to work or anywhere, what would you feel? 🤔
If people think no one will be affected by this issue, think again. Bus drivers and conductors can't just change jobs and job hop so easily like white collar workers. I don't think it's that easy, perhaps, unless you personally know their stories.
And so I found it as a shock this morning to learn that my beloved FREE Carousel bus rides are tainted with the suffering of many bus drivers and conductors. What if they removed you from your job just because you complained of not getting your salary? What would you think and feel?
To think those that complained from the lack of salary got sacked instead of paid what is due to them!!! How sad! We the public get to enjoy our supposed tax money but other people are suffering because of it!
According to The Philippine Star Facebook Page news post, this problem started since May 2021! Imagine that's already a year's worth if they are still employed today! And now even the newly hired bus drivers/conductors and the rest that are still with the bus companies are complaining about the delayed salaries! 😱
The list of bus operator/companies include ES Transport and several others. If you look at the news post you will see a lot of drivers noting the employers who have not been giving their salaries.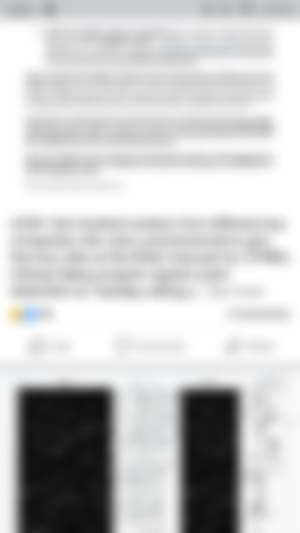 What the heck is happening in this world? People at the top keep fattening their wallets while those at the bottom are the ones who suffer. What kind of company does this to their employees? Oh what a disappointing predicament.
To think I was happy and proud of this government program. Never in my entire life have I experienced free bus rides until now and yet look what happened to the bus drivers and conductors! Ah, the free rides are tainted with the suffering of more than a hundred people! 💔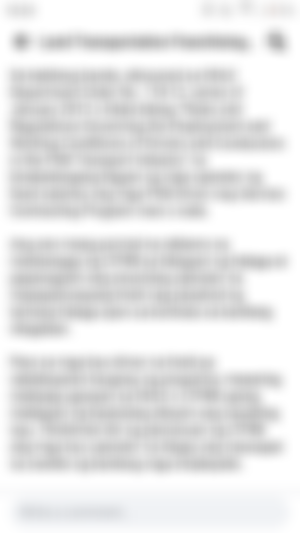 The Land Transportation Franchising and Regulatory Board (LTFRB) released a statement in February that the affected employees should contact them and the Department of Labor and Employment (DOLE) so immediate action could be taken. I have not cecked whether these protesters have been able to do such because I need to go to the office later. I just squeezed this article in my schedule because come on, I will ride the bus for free again this afternoon!
Knowing about this terrible situation is certainly not something to be happy about. Just like those who keep on preferring to vote the Marcoses into government office because they only experienced the good and beneficial things in the past. People think, "Oh we are being given good things because of amazing government projects, etc.," but they do not know the tragic story behind it. They do not listen to the plight of those who are suffering because of those "good things". Just because you experienced the good means you should keep on supporting the wrong people.
Ah this kind of deplorable situation really makes me sad for my country. I cannot imagine working for free for months. Of course I would definitely complain to DOLE immediately. Even just not getting the back pay on time will cause white collar employees to complain to DOLE, what more if your salary is your only source of livelihood?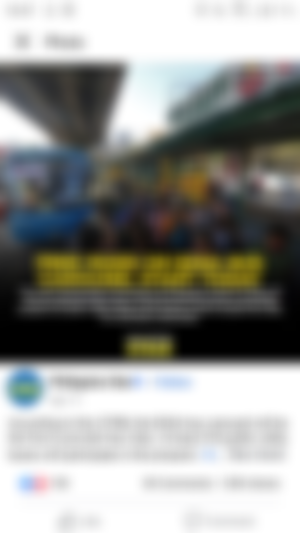 I spent some time commenting on LTFRB about this and spreading awareness to other people online. This issue is unacceptable. If you do not use public transportation perhaps you will not care at all! But if mass transport is halted and all drivers/conductors do a protest then everyone who depend on this type of commute will be affected! 💔 Imagine how many people with be late for work or not able to go to work at all!
Let's not turn a blind eye towards this issue. Hopefully if you're reading this you would also spread the word and contact the right people to help these unfortunately retrenched employees. If we don't help each other, who will?
XOXO,
* * *
Lead photo is mine.
Not a member of read.cash yet? Come join us! Let's microblog on noise.cash too!
Sponsors of LucyStephanie