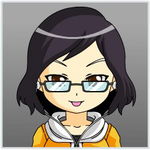 Wow looks like I've been able to watch a lot of shows huh? Well that's because I have stopped working for the meantime. I'm waiting for my on the job training in a new career to start. Hopefully it'll happen this month or next so of course I am just chilling for now.
Let me just share some of the shows I've watched during the week. This is just going to be my thoughts or commentary on the ones listed here. I will not include The General's Daughter, a local telenovela that's 99 episodes long. Haha. Am still watching it in between other shows.
Anyway since it's the weekend, here's a list of what to watch if you haven't yet. No I won't spoil the stories for you so feel free to read everything. 😁
♦ Is It Worth Watching the Justice League Snyder Cut (SC)?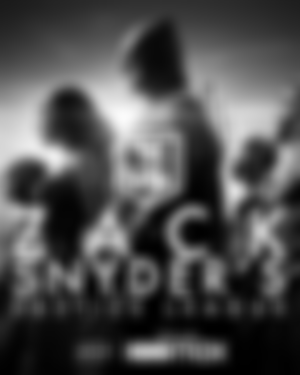 Last night I spent around 4 hours watching this long movie. Oh my goodness. Didn't think I'd keep watching it but I did. 😆
What I like about it is this makes the story more complete. Some of the scenes are unnecessary or too long in my opinion but overall it's still better than the original. Also I got to see the Flash given more emphasis. Happy to see Ezra Miller has more screen time in SC. Haha.
To answer the question, well yes it is worth watching. Personally I was not really wowed by everything but I like the cinematography. It's got the signature dark overall tone of DC movies since Christopher Nolan started the trend.
I feel like I finally understand the movie's story more now that I watched this version. If I was to rate it I'd give it a 7/10 for the effort and the visuals.
♦ Venom is not a Villain?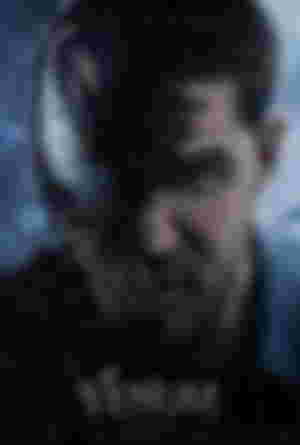 Well whaddayaknow... I always thought Venom is a bad character. In this movie we see this alien symbiote/human combo turn into quite a hero. Okay maybe an anti-hero would be the better term.
Venom is selfish but also considerate and vicious too. Somehow we get the hero feels even if it's a bad guy. Okay maybe he's more of a vigilante?
Looks like Hollywood has been glamorizing villains recently. Have you also noticed this trend? From Loki, Joker, and even Cruella, they make it all seem like it's okay to be bad when it isn't.
Anyway I'm fine with movies like this as long as it's entertaining. That's the main purpose of movies and TV shows so if it does it well then kudos!
Since Venom is full of action and fantastic scenes, I give it an 8/10 for being fun too.
♦ Who's the Devil?
I watched this quite recent Korean Drama called The Devil Judge. Can't say it's bad when it has its good parts too. Not totally hooked on it but watching how the story unfolded was okay.
It's about a dystopian South Korea where everyone can watch a full trial on TV. People can also vote on what kind of penalty to give to criminals based on the recommendation of the chief judge Kang Yo Han. They call him the devil but better watch how the story unfolds.
The best part of it is the acting of the lead actor Ji Sung. I've never watched any series of his before but I was blown away by how good he acts. Whoa. If all actors are like him we'd enjoy watching more TV shows. Haha.
This is one of the shows I watched this week that has no fantasy/sci-fi elements in it. I mean, it's all about how we humans behave and how disappointing humanity can be. As for the rating, I give it a 7/10 just because Ji Sung is amazing. 😁
♦ Would You Buy Haunted Houses For Sale?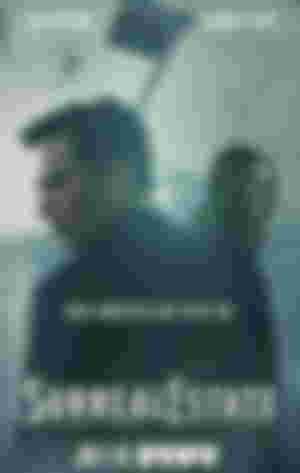 I didn't know about SurrealEstate until I saw it's show poster while looking for something to watch. Apparently this is a new Canadian TV series. It's about a group of people including real estate agents who work together to remove evil entities/spirits in houses so they can sell 'em. Quite the niche eh?
No it doesn't have any tips and tricks on selling at all. 😂 Actually it's like a mix of Constantine, Ghostbusters and even X-Men or X-Files too! It's a show of it's own but with plenty of scary supernatural/paranormal stuff thrown in the mix.
Well of course I watched it not because I'm a horror fan but because I'm still a real estate agent. 😆 Actually I envied them everytime they sold the finally "clean" houses. I mean, it's not easy to find buyers but good for them for selling those homes! 😅
I quite like the series actually. Good thing they have a second season coming up soon! Wonder how the story will go because... ooops almost spoiled the story. Haha.
If I was to rate the series I'll give it a 9/10. Can't wait for the next season! Woohoo!
* * *
And that's a wrap! Which one have you already seen and which will you be watching?
XOXO,
* * *
Lead image via Pixabay.
Other show reviews and related articles:
Not a member of read.cash yet? Come join us! Let's microblog on noise.cash too!
Sponsors of LucyStephanie