Pistanthrophobia - a phobia of Trust issues
Date: 23rd June, 2022. Thursday
Pistanthrophobia. Ever heard that name? I bet very few of you have heard about it. It's a real complicated issue which is related with people and love. Somehow most of the people are connected with it but do not know about it. Like others, I'm the one too who had no idea about it. This is the worst feelings dear. Because after this stage, you start losing faith over people. If you ask me, I would say that I have definitely faced the criticism in my mind by my own cells and neurons. I have cursed myself badly because of it. But I know in the end, I will be the person who look for the solution and if not found, I will be in the darkness. Deep darkness.
Before moving forward, we need to understand what it really means. Pistanthrophobia is a name of a phobia that occurs from having less believe over people. When someone gets hurt in a relationship and that broke, he or she might be facing some issues over believing people for the next time. That's why their next relationship takes more heat. That ends up too. Even they fear to patch up or come close to others. Some remain that single for entire life or do not feel comfortable for the rest of the life. It feels like they are not living among people and having their own lonely universe.
Yesterday, I was informed by one of my friend that I am facing the same problem. He is a psychiatrist. We met after such a long time. What do two old friends do when they meet after such a long time? They gossip for a long long time. Yes, we did that too. We talked about school days, we talked about college & university life & finally we talked about our personal life. He has a beautiful family. Along with his wife & new born baby girl, he is leading a peaceful life. I'm so happy to see that. But he caught me red handed that I'm dealing with some crucial moments in life about trust issues and faith. He insisted me to talk about everything. I did and in the end he mentioned that I have a new phobia, pistanthrophobia.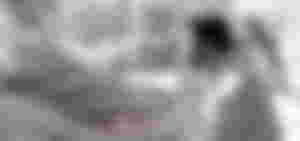 Yes, that's true that I do not believe people anymore. Very few people are on my good list. Some of them belong from here. Rest of all always remain under my radar. Because of that trust issue. I know it feels uncomfortable & awkward but I have no choice, no option left in me. No matter what people say, I cannot believe someone so easily. I play a character who shuffles with people wisely & widely but in reality, I remain in a corner & feel comfortable with what I have. Public engagement is not for me.
I fear people. I fear people hurting others. I fear broken relationships. I fear crying. I fear being insulted. I fear to be outnumbered. I have that phobia of being hurt again and again. That's why I stopped pretending that everything is normal with me. No it is not. Why I need to pretend lie and falsehood? I am not willing to do some odd things like that. I have my freedom to speak and I speak the truth. Well, the truth is I am not trusting anyone anymore.
That one, chewed my soul, terminated my hopes, killed my desires and shattered my dreams while dumping my reasons of being happy. I will never ever forgive that person in my life. She made me feel guilty after doing everything for her. Before trashing me, she never felt guilty but pretended like she is the victim! Wait, what???
I could have speak about it earlier but I thought that she had enough publicity. Right now, I need to focus on my own career. It's now or never situation for me and if I lead this life to a wastage, I will be cursing myself and myself only. It's true that I have Pistanthrophobia which is not ending soon untill I found what I truly desire.
All the pictures belong to me.