Friday Tour: Visiting 18th Century's Architecture
Date: August 12, 2022
Friday
Hello dear. It's Holy Friday. Weekend for my country and of course a better chance to visit a new place. Well, I promised myself that this year, I will make myself available for different types of tours. It doesn't matter whether I am all alone or in a group, I will be discovering the world, the nature, the environment, the architecture around me. As per my promise, I made myself available for a new tour. A place which is worthy to visit and obviously have a historical importance. An ancient architecture which is not only made for religious purpose but also became a part of the tradition of the great Mughal empire. Ladies & gentleman, I give you Bazra Shahi Mosque.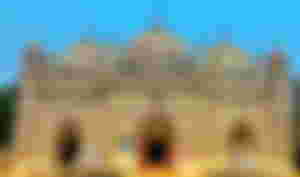 Two days ago, I was deciding where to visit next when one of my social media friend texted me. He is from that place and he insisted me to visit that place after hearing that I was looking a new and interesting place to visit. So the right time came and today, I along with my friend visited that place. Definitely, I cannot wait more to introduce you all with that awesome place. Take a deep breathe and here we go.
Bazra Shahi Mosque is situated in Noakhali district which is one of the famous district of Bangladesh. It is 20 kilometres away from the core of the district. The exact place is North Sonaimuri upazila. The union is named over the ancient mosque, Bajra. In 18th century, when the Mughal emperor Muhammad Shah (1719-1748) was ruling, the mosque was built. If we check the ancient historical books, we will find the exact year and it says 1741. So that makes it 281 years old mosque! The emperor gave Amanullah & Thanaullah brothers an opportunity to be the landlords of that area. The dug a huge lake on a land of 30 acres! The mosque was built just beside it at the western location.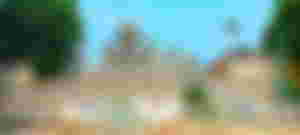 The rectangular in shape mosque has three domes which not only glorify the beauty of it but also show the modern era how efficient the architects were! The main dome is bigger comparing with others. The mosque is 18.6 feet long, 4.6 feet wide which measures 85.56 square feet. It has 5 big doors, 3 in the eastern part and 1 each on both northern and southern part. A big gate was also made at the front eastern side which is also remarkable for the tourists. 4 minars which I can say towers in simple words, were made which increased it's beauty and ensured the direct connection with the then Mughal architecture. Just look at other architectures of that era and you will find the similarity. For example: Taj Mahal at Agra. Chinese glasses were imported and attached with the walls of this great mosque. It was completely constructed in 1741-1742. After many years, landlords Khan Bahadur Ali Ahmad & Khan Bahadur Mujir Uddin reconstructed the mosque in the span of 1911-1928. They added ceramic mosaic and increased the beauty more.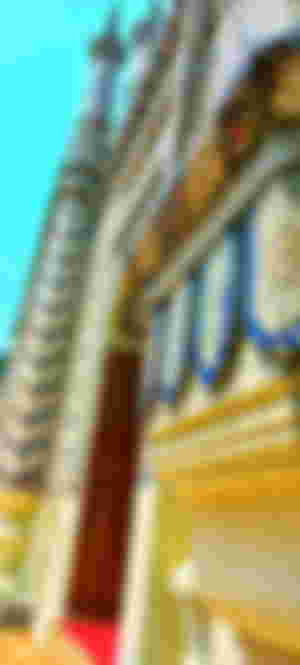 Well, that is the story of it. Now it's my turn to add my experiences with it. In one word, this is MARVELLOUS! I was completely out of my mind when I stepped in. How a mosque can be so beautiful like this one! But I must say this one can make your jaw dropped for quite sometime and that's for sure. One can witness the excellence of those great architects who made this master piece. The big lake and the wide Bazra Shahi Mosque is definitely something which can make an impact on your discovering mind.
Even the people living in that place will amaze you. They are so kind and helpful. What make me so happy is the people around and their offsprings know the history so well! They feel prouder for it and I completely agree with it. Bazra Shahi Mosque is a place to be felt prouder. Well, my today's journey definitely pays me off with huge experience and uncountable knowledge along with wisdom.