How's Saturday, everyone? We have good weather this morning so my partner and I took advantage of it, we had a walk outside to get some vitamin D. When I got pregnant I rarely go outside because of the fear of the virus, I only went out when my schedule of checkup comes. So, today it's good that we had a little walk but wearing of course a protective gears face shield, face mask on.
---
How far can you go for money? Are you willing to do everything just to have money even if it cost your life?
Money is one important factor for us to live. I know some of you will say we can live without money but how? Everything now has a price, from the food we eat to the clothes we wear. We are paying for our water and electricity, we are paying to live our life. So we need work, extra income and side hustle to provide for our needs that we can get when we have money. Having money is an advantage to us, we can buy what we want without owing to someone. Being indebted to someone will just make our lives hard especially if there are a huge interest.
Let me share a true to life example:

My father mortgaged his ATM card to someone to have money. So every time, his payday comes he is not the one who withdraws to his atm and he doesn't receive his full salary because that someone who handles his atm will going to deduct some money that serves as a payment for my father to get his atm again. I remember my father will only have his atm card when December comes because he will pay his whole debt. So, my father just get half of his salary because of the deductions. That goes every year, he will get his atm by December then bring it back again in the next months.
See, we weren't able to save because my father's salary always has deductions that serve as his payment. And I do hope this coming December and by next year he won't mortgage again his atm so that he can control his salary and he will be the one who withdraws his money.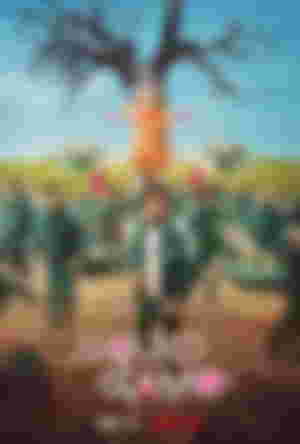 If you haven't watched this one you can find it on Netflix. For me, it's a good series that leaves a lesson for all the viewers, if you watch it by your heart and not just in the eyes. But it contains brutal scenes which I can't bear to watch when it appears, I closed my eyes or put the screen away then watch again. But sometimes I wasn't able to out away the screen and I have no choice but to watch it.
I'm not going to state one by one the lessons of this series instead I will be going to share my opinion about this.
This is a Korean series wherein the characters are playing children games and if you lose it means you're dead literally. And whenever there are players who died. The money that serves as their prize increase depending on how many people died. At first, some players want to terminate the game because of what they witness in the first round, the majority voted yes so the game stop. But life was tough for them. They received again an invitation to play and they willingly accepted it knowing they might not go out there alive. People who go back and play games have something in common and that is all of them needs money badly.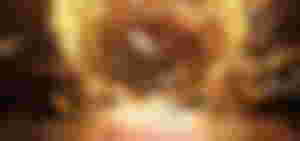 The game started and in each round the number of players decreasing while the prize increasing which gives an idea to them to kill each other so that the prize will go higher. They eliminate all the weaklings in just one night. In the end, you will witness betrayal, greediness, and you will realize that even though how good you are as a person, people will still fool you and stab you at your back. The evil side of people will be shown up here. And that is all because of their obsession to win a huge amount of money. In the end, only one person survived and won.
Imagine, many people died because of wanting to have the prize. They are given a choice in the first place but they played again. Why? Because of their desperation to get the money and leave their miserable life. What did they get? Nothing. They are all dead except for one person who won the game. When life gets tough people will push to do everything. I won't blame them for joining the game as they badly need money and they can't think of any way to earn money.

In reality, there is no game like this one. But some people are similar to those players wherein they are willing to do everything for the sake of money. People who did bad things to others just to get the money they need. Life is hard but we should think of ways to get through with it. Don't let our miserable life leads us to be a bad person and do bad things to our fellow man. Do things that will help us to get out of our miserable life.
*Lead images source:
---
I just made my banner hehe thru canva :) hope you like it.