Before i start, i would like to say thank you to all the readers who reads my works even if they are few it matters to me. It motivates me to write again atleast i know there are still people appreciating my works :) thankyou so much. And to all my sponsors i will always grateful to you guys.
---
It is a medium of exchange.

It is an economic unit that functions as a generally recognized medium of exchange for transactional purposes in an economy.

It allows people to obtain what they need to live.
For me money is something that helps you get what you want be it a material or not, good or bad.
How about you? What is money to you?
Maybe some of us have different definition of money based on what it makes us in our life.
--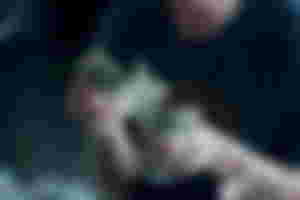 As what you've read in my title, i guess you have now an idea about the flow of this article. Yes, its all about money and how it will affect us as human.
Do you believe that money is the root of all evil?
If you were to ask me the same question my answer is No. Yes, money is important in our life in order for us to provide our needs and buy our wants. Also to support our family. The world is not fair why because not all of us are born with a silver spoon. In order for us to survive we should earn money by working. Sometimes our salary doesn't fit so we need to think other way on how we are able to have extra income.
Money is the reason why people strive harder in order to meet a wealthy life either in good or bad ways.
You know someone who steal or rob because of money? Yes it happens.
Someone who scam others money just to eran money? There is.
Someone who fools others to get their money? There is.
Someone who is greedy and lack of empathy because of money?
Money is just a paper who has a value. The reason why i answered no is because money has nothing to do with all of these wrongdoings. Its just that people are became obsessed of money.
1 Timothy 6:10, ESV: "For the love of money is a root of all kinds of evils. It is through this craving that some have wandered away from the faith and pierced themselves with many pangs."
https://www.bibleref.com/1-Timothy/6/1-Timothy-6-10.html
Money is not the reason, the LOVE for money it is. People obsessed and became greedy when it comes to money. They forget what they are used to be back then. They are willing to do anything for the money. They let money to rule them.
I know some people who changed because of money. My relatives they used to be closed to us back then when their life is simple but when they begin to become rich they abandoned us as if they were not know us. They always think we will ask for help even though were not.
I also have friend who distant herself and became arrogant because she was able to earn money now.
Also there are family who ruined because of money.
That is reality.
But should we think it is normal? Its not healthy, loving money so much can lead us to be a beast.
Money isn't the root of all evil because its just a currency that we use in order for us to live.
Money doesn't have a brain itself we are the one who controlled it.
Its sad to say that there are people who become blind because of their obsession in money that they can't see others suffering that needs their help. We should the one who controls it not the other way around.
In the other side. Money is useful to us. There are still people who used it properly and in good way. They used it in helping others, they used it in spreading good vibes to others and bring joy.
Keep in mind that we are most powerful than money. It shouldn't dictate what we do or what we need to become.
-Loveleng18
Thanks for reaching until the end :) lovelots.