Let's answer a questions
Good day people! How's your Monday? Making it productive? Most of you are busy, I know since it's the first day of the new week again and the weekend is still far well, why do Friday be near to Monday yet Monday isn't near to Friday? Haha nevermind...
---
Well, I have a question, guys.
Do you always take a bath? How many times do you usually take a shower? Once, twice or more? Day and night? What routine do you do before, during and after taking a bath? Do you spend hours showering yourselves?
In this article of mine, I was inspired by @GamboaOfficialLikeUs that's she got from ate chelle18 if I'm not mistaken hehe sorry my memory is quite rusty today, I answered the module in our certification program and in one module there are 18 topics, shems my poor brain cells.
And I also added some would you rather questions about valentines day.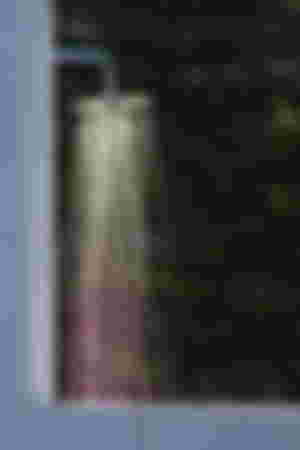 What part of the body do you get to wet first?
My feet, since our floor, is always wet when I enter the bathroom and I don't usually wear slippers inside. My feet will be the first to get wet and I think it's safe since they say the lower part of your body should get wet first while taking a bath and not the head to avoid a heart attack that might lead to a stroke. When you put water first on your head entire blood will flow coming to your head and that's not good. This is the reason why most of the people who suffered a heart attack are found in the bathroom.
How much time do you spend bathing?
Before, I used to shower for almost one hour. My siblings are always complaining and asking me why I spend an hour taking a bath. I just told them to clean my body well haha. But now, it takes 10-15 minutes. Yes, that fast! Why? Because I have already a baby and taking shower long isn't my priority. While I'm taking a bath, I always think of my baby that he might wake up and cry. My partner once asked me if I did take a bath or not cause I'm very fast haha like flash char XD.
Some things will change when you become a mom already.
What are those products you are using in bathing?
First, I used shampoo (Palmolive blue). I don't want to use another shampoo since my hair got dandruff when I change the brand of it. So I can say that I'm loyal to this shampoo haha. Sana all! Char. Plus I like the scent of it.
Second, body soap. I used a one brand soap also and it's an ordinary soap where germs will eliminate, it's not a whitening soap since it doesn't irritate my skin plus it's not pricey. I guess most of you know this brand, safeguard. Yes, I just use safeguards for my body. This also smells nice.
Third, feminine wash.
Last is conditioner, my hair is dry when I don't use conditioner. It helps my hair become smooth.
Funny things you did while taking a bath
Before when I'm still living in our house with my sibling. I always shout whenever I first pour water into my body. My siblings always check what happened to me, haha but they got used to me, haha but now, I don't do it already since we moved here to my partner's house.
I TikTok, I mean I'm dancing but I'm not using a phone of course. Whenever there's a trend dance movement in TikTok I always do it while taking a bath, it's for me to practice before I do it outside.
I'm talking to the reflection of myself in the water. I tell random things sometimes I scolded myself for doing things I regret in the end and sometimes I praise myself by saying positive words about myself.
This is not that funny but I will include it here. I don't close my eyes for a long time when I pour water in my head because when I close my eyes, scary things appear in my mind and I am scared I might see something when I open my eyes. Yeah, I'm that paranoid XD.
Have you tried taking bath with someone
Yeah, many times with my sister. When we can't decide who will go first we just end up taking a bath together. Also, when I was a teenager, my best friend and I used to bathe together when she stay in our house. It's awkward at first but we used to it. No need to feel ashamed hehe.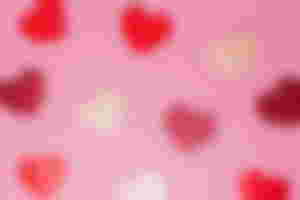 The questions are here
Have a fun new experience together or get a gift you've been wanting for a while for Valentine's Day?
I would rather choose to have a fun new experience together with my loved ones. That experience will remain forever in our hearts and the joy that we had will be a memorable experience for us. Experience and the special moment doesn't fade away. The gifts that I've been wanting to receive for a while can wait and also I can buy that for myself.
Get a box of chocolates or flowers on Valentine's Day
I love flowers but I'm into chocolates hehe. I love eating chocolates. These are my stress reliever. I don't demand classy or expensive chocolates, any brand of chocolates or regular chocolates will do. I will be very happy with that. Who doesn't want to eat chocolates?
Stay in or go out for Valentine's Day?
When this was asked to me before, I would choose to go out but today I prefer to stay on this valentines day. I would rather stay in for valentines day with my baby and partner and just have a simple dinner or food trip. It's hard to go out nowadays because of pandemics.
Plan your Valentine's date together or get surprised with a whole date already planned?
Being surprised by someone you love is romantic but I prefer to plan our valentine's date together with my partner. I love planning what will happen on special days like valentines day. We make the decision both so the things we want will be included when having a valentine's date.
Me read a love letter I've written to you or have me do something for you that means I love you. If your answer is to do something, what would that something be? (Let's change me to your partner)
I choose the first one. I would rather let my partner read a love letter he had written for me. For me, it's very romantic and sweet. Nowadays, love letters aren't a trend anymore. I preferred the love letter that is written by my partner, not in the text form.
---
Thanks for reading people!
-Loveleng18