15 days before Christmas. It's amazing how time flies so fast right? A few more days then we will welcome the year 2022. Do you have any reflections from the previous months? What new things did you learn? And who are the persons you've met and known? What blessings did you receive? I'm sure you received a lot. Hehe, let's thank God for that.
Among the months we have, December is my favorite. Why? Because people become a giver and they show love with each other. Love is everywhere as I describe it. It's the season of giving and sharing. No hate and just love. No more negative vibes, that's why I love December because of Christmas.
---
Today I will be going to share with you my favorite Christmas memory and why it is my favorite. It will be going to be a wee dramatic, my advance apology to all of you but it's just I want to reminisce about the moment I had together with my mother during Christmas.
But before that, I just want to share with you this Christmas decoration that I captured a while ago before we went to church.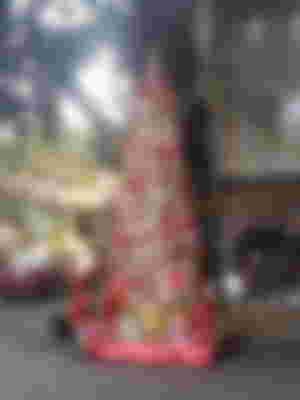 This memorable Christmas of mine happened last 2018 in our province. We went to our province to spend Christmas there and also for my mom to breathe fresh air. She's already sick during that time before we went to the province I accompany her to the mall because she wants to buy a wig since her hair slowly falling.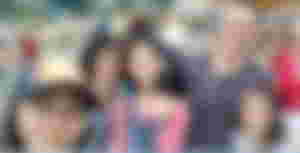 We arrived at the airport in our province. We were so happy. Finally, we will be able to spend Christmas there together with our relatives because in Manila we don't have relatives that are close to our location. Look how happy we are.
We went there last December 18, 2018, we stay there until December 28. Because my father already has worked so we need to go back immediately. But mind you, even if it is only 10 days vacation, we enjoyed it.
At first in the morning, we went to the beach and go swimming. They said maybe, my mother needs it for her skin. The beach is near our house there and they have motors so it's easy to go there.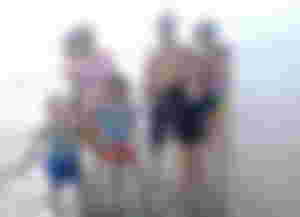 The night before Christmas we went to the park there, there are lots of Christmas decors and rides. We enjoyed that night riding and taking pictures.
When we arrived there, we took a picture first. I am amazed at the place it's wide and there are many rides and foods also Christmas decors.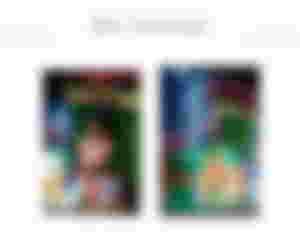 I took a picture of them with the background of the big gift. At first, they are shy because many people also want to take a picture there but I cheer them so they pose there and let me take a picture.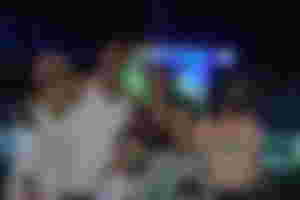 Look how happy my mom is when we are in Manila before we went to the province she barely smile and don't even laugh even if we talk a joke to her, she's upset with her condition. She even told her friend that what if she left us, who will gonna take care of us. Ah, let me skip that one my tears are likely to fall now.
I am their photographer that night so I don't belong to them there in the picture. If only I know that is the last photo of my mother smiling big, I would gladly join them too. I'm happy that time seeing her happy and enjoying herself even though I know she suffers pain.
My mom volunteered herself to take us a picture there. And here's the result. I'm standing at the last hehe. That's a stage where there are Christmas lanterns and Christmas lights.
Look at us, our background is beautiful because of the lights, there's a fountain there. My sister and I are close even though we have different mothers since my mother is the one who raised them before, that's also the reason why they are close to my mother.
I didn't find the other photos that include the pictures of the rides and other Christmas decors, maybe I haven't uploaded it on FB before.
---
That's the night where I saw my mother happy again, she enjoyed it so much. My mother is not fond of pictures so I just have a few pictures of her. When Christmas comes, we also enjoyed it. There are many foods and we have a Christmas party. We exchange gifts.
Even though it happened almost 3 years ago the memories are still fresh in my mind. The smile of my mother when we are there, I can still picture it out in my mind. She enjoys Christmas there a lot. And I hope that happens again but I know it's impossible for she is already in heaven.
When she died, when Christmas comes seems like something is missing in me. My joy isn't full and I'm longing for my mothers hug when I greet her merry Christmas. But now that I have my little one, I know it fills in the missing piece in me. My mother wants me to be happy every Christmas I know.
This was the Christmas that is memorable to me because I'm with the person who's special to me, my mom.
---
This is my entry to the challenge initiated by @gertu13u "Hey you this is the promised, Christmas contest" you're free to join until December 15 only.
*all photos are mine