How are you awesome people of read.cash? TGIF! I'm done doing my report for Monday what I need to do is to review and study it, I feel nervous but I'm used to it. Reporting online isn't easy, you need to check first the things needed such as your internet connection, your gadgets and also you need to find a place where there is a quiet background and here in my place? I doubt if I will be able to achieve the last one, well wish me luck on my report on Monday.
Again I haven't published an article yesterday because I was busy doing the activities that my professor gave us which are due tomorrow. It's by pair but my partner has worked so I am the only one answering it, I understand tho, he thank me and said he will make bawi next hehe. I'm willing to help as long as I can and I don't usually ask for a return.
---
Helping others doesn't harm us nor degrade our dignity. It is always good to lend someone a hand if they need it as long as you can help why not?

What do you feel when you can help someone? Even in the smallest gesture of help, it is still a help. It is a good deed. Everyone should practice this virtue. When you are free to help then help them. I know that we are all struggling but some people are mostly having a hard time surviving in their daily lives than us. As for me, whenever I help someone there's this happiness that I've felt within. The joy of helping others, it's good to feel this feeling because you know that you are helping willingly without a doubt.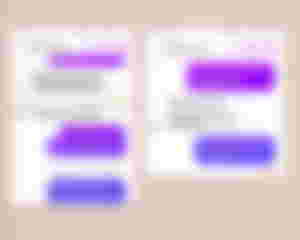 On September 4, 2021, one of my friends that I invited in noise. cash last August send me a pm asking if how can she able withdraw her earnings. Since she doesn't have coins.ph account because coins.ph needs valid I.D for your account to get fully verified and enjoy the cash-out, cash in and other features of it I told her to use bitcoin.com instead. So going back she's asking me if it is okay if I am the one who sends her earnings to her gcash. I instructed her on how to send her bch to my coins.ph. At first, we are having a problem since I am not that familiar with the bitcoin.com wallet but I have one so I explored it first then when I know how to transfer funds I teach her. I don't want her money to disappear because of my ignorance XD.
She even said to me to get P50 ($1) from it but I refused. I said there's no need to give me money and she is the one who accumulates it using her hard work and perseverance. Also, there are many fees that you need to pay before you get your money. I said to her that I am happy seeing them enjoying and earning in the platform that I introduce to them which is also giving me joy. At first, she keeps on insisting that I should deduct P50 saying I also have a hard time explaining how the platform works and convincing them before.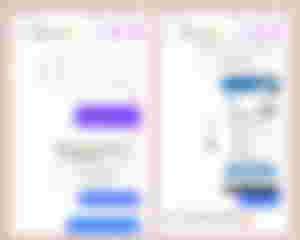 It took us an hour before I received the bch she send to me. I converted it to fiat and send her the screenshot for transparency haha LOL. I asked for her gcash name and number so that I can send the money already which she gave asap. There you go, I successfully send her money to her gcash account. I didn't deduct the P50 that she keeps on insisting on to me, she said thank you which I gladly accepted.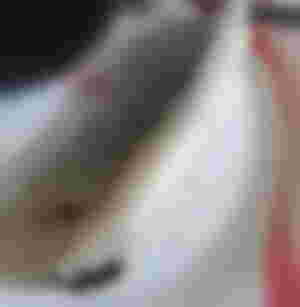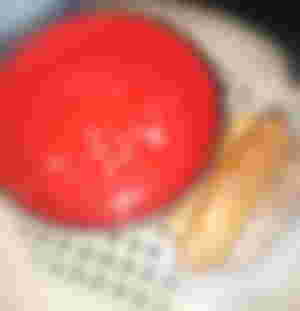 Commercial hehe. Just want to share this one, our snack. It took me one hour scrolling in FB looking for a snack and my sister told me our neighbour is selling snacks and here it is we bought lumpiang togue 3 for P20 ($0.39) also I saw a chocolate moron in FB worth P15 ($0.30) each and I ordered 3 pieces.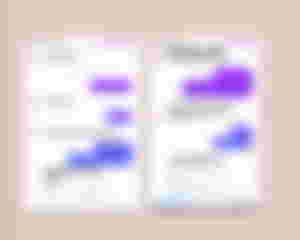 Going back, yesterday my friend again messaged me asking if I am busy. I just replied that I am doing my report then asked her why she's asking again for help because she wants to withdraw her earnings again. I asked her if she's sure about it because you know the price of bch drop, I felt sad when she answered me that she badly needs it for she is already hungry. So I told her to do the same thing, she already saved my bch address. I don't know maybe because of the update of coins.ph the transfer of her money took almost 2 hours. It's a good thing I checked my coins.ph from time to time and when I saw that my bch amount increase I checked the history and finally her earnings arrived.
I feel bad because she messaged me at noon saying she badly needs money so she needs to withdraw her earnings and it arrived at 2 in the afternoon already. My partner said to me why I didn't just send her money from my coin.ph instead of waiting for the funds to arrive and I am like "Oo nga noh, bakit di ko naisip yun"(He is right, why I didn't think that one?) I'm sorry for my mind is too preoccupied because of doing my report. At least I manage to send my friend's money before the end of the day hehe LOL. My friend again said thank you to me.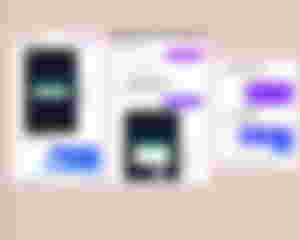 I also helped her in importing her wallet since I told her about the update of noise.cash. She said she don't know how to set up it so I guide her how.
I may not able to help them when it comes to finances sometimes since I also struggling but I can share with them what I did to have extra income which helps me a lot. It took me months before I convinced them to try this platform and to prove to them that this is legit. And now, I am happy guiding and helping them even in small deeds. If I lend you a hand I don't ask for a return, I am happy to know that I can help others too.
Thank you to all my sponsors old and new :)
-Loveleng18