Hello people how are you all? It's a holiday today here but still, I have loads of activities in my online class. I thought we deserve a rest since we just finished our thesis defense. I almost forgot we have other subjects and later we will have a synchronous because my professor was to finish already our lesson for this semester since the Christmas break is almost here.
Speaking of Christmas, what do you look forward to when it comes? Are you excited to receive a gift? A bonus? Or a 13th month pay? Are you looking forward to vacation?
Christmas is a season of giving but let's normalize giving to people even if it is not Christmas especially when that person needs your help.
---
This coming Christmas, I will be more generous and I want to give presents to specific persons. Giving gifts is what I want the most, I prefer to give than to receive but if I receive something I'll be grateful to that person who gives me a present.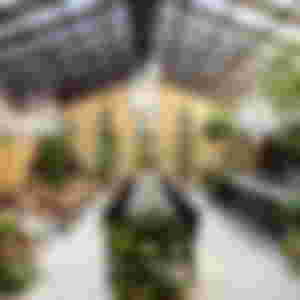 Ate @FarmGirl this is my gift to you, you mention in your previous article that you've been busy buying, selling, trading and staking tokens in sbch. So I want to give you and farm boy a fully paid romantic date in a restaurant with a garden theme design. I know you like plants and so this is the perfect place for your date. Enjoy and don't forget to take a selfie and share it with us hehe. Anyway, I reserve the whole restaurant for you so only you and the farmboy and the staffs are there.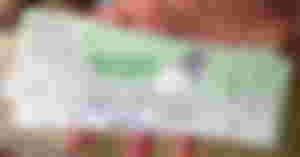 I will be going to give this as a gift to sis @JRamona20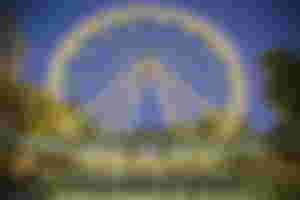 I read the previous article that she missed riding in a Ferris wheel together with her siblings so I will be going to buy a ticket to an enchanted kingdom for her and also for her family, not just her siblings but included her parents. She also mentioned in her previous article that she spend her Christmas alone during the pandemic if I remember it correctly (correct me if I'm the wrong sis hehe). So I'm gonna give you this ticket which includes a ride all you can without a limit so that they will enjoy riding what they what there. I have been there before and I enjoyed the rides especially the roller coaster and space shuttle so I know that sis@JRamona20 will enjoy there.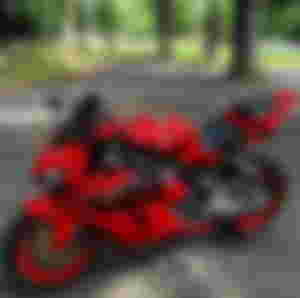 The second gift belongs to uncle Luci @Lucifer01 yes, this is my present to you :) I read that your mom gives you a bicycle as a gift and you love it even though it is old already you still don't want to change it but I also read that you prefer now to use a motorbike when going to your work so this one is for you. I intentionally choose that color because I know it suits you. A devil Lucifer with a kind heart. Hope you like it.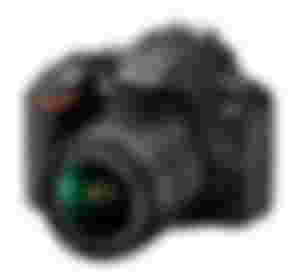 I want to give this as a gift to ate @Bloghound, I'm always amazed at her photograph, even if she uses her phone it still look beautiful a jaw-dropping scenery is what she likes to share and also beautiful shots of plants. So I want to give her this one. Who knows one day she will become a professional photographer, she has a talent when it comes to photography.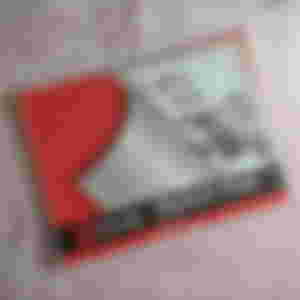 I also want to add this as my gift to her but this is for her lovely daughter. I read if I remember it correctly that her daughter wants to draw. I'm looking forward to her drawings.
I want to give this mug as my gift to ate @Pichi28 @Eylz2021 and Kuya @TengoLoTodo
Well, you know the reason why I choose this as a gift to you guys :D you are a coffee lover, I always read it every morning in your post before starting your day, a sip in your coffee first.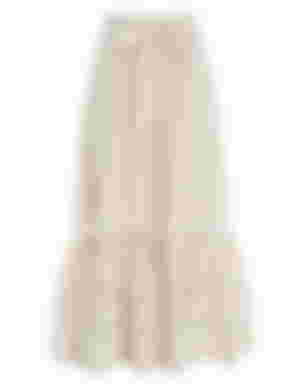 This is for ate @Jane, I know this is nothing compared to what others will give to you but this one suits you a lot. I saw in your post that you are wearing a long skirt and it really suits you well. I know this one also bagay to you. I hope you accept my virtual gift :)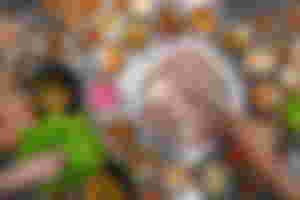 Ate @Ruffa I don't know if you will like it but I want this as a gift for you, I want to eat samgyup with you and listen to your green mind Este great mind hehe. I want to listen to your chikas and I think we won't run out of topic.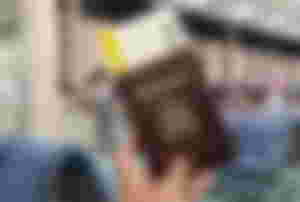 and lastly, I want to give this ticket going to the Philippines to the birthday girl who initiated this challenge and writing prompt miss @CoquiCoin you said you're not into material things so I want to give this as a gift to you. You will be going to explore the beauty of the Philippines. It would be a pleasure to accompany and tour you here.
---
Advance Merry Christmas to all!
I hope you all accept my virtual gifts and I would love to know if you like them or Nah but I hope you like it hehe. This is my entry to the challenge about
#ThePerfectGiftChallenge2021
of miss @CoquiCoin
If you want to participate kindly visit her article about this. The deadline is tomorrow so hurry up.
-Loveleng18