Life is not life without hardships, trials, problems, failures, pain, struggles, you name it. Everyone has experienced these things. It doesn't matter whether you're young or old, single or married, men or women, rich or poor, professional or not, no one is excempted. Even babies has struggles.
The only difference that we have with each other is the way we handle these things and the way we think. I often hear the term 'you don't know my pain'. This phrase might be true at some point but the fact that everyone struggles is enough to have empathy for those who suffer even more. You are not the only one in pain. Everybody has silent battles that is not shared to everyone.
Come to think of it, without pain, you will never know the feeling of comfort. Without sadness, you will never know the feeling of happiness. Without challenges, you will never know that you are a victor. Without these things, you will never know that you have been strong all along. I commend you for all the battles you have won and for every tear that you kept to yourself. I want to congratulate you for choosing to keep on going no matter what circumstances you face. I want to embrace you for never giving up on life no matter how hard it gets.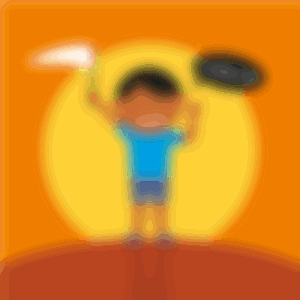 Have you ever felt like giving up? Have you ever felt like drowning in a deep ocean that no one knows about? Have you ever felt like no one loves you or that no one cares for you? Have you ever had what ifs' or if only I didn't? Have you ever had any regrets in life? Have you ever experienced overthinking about everything? Have you ever asked as to why does it have to be you and not someone else? Have you ever felt like pain is the only thing that keeps you going? Have you ever questioned your self worth? Have you ever felt like wanting to take your life to end it all?
To be honest sometimes we just need somebody to lean on. A shoulder to cry on when things get really difficult. Someone who will let us cry our hearts out so that we will feel well afterwards. Someone who is willing to listen even when we blabber things repeatedly. Someone who will be with us throughout our journey. Someone who loves us for who we are and not for what we can give them. Someone who will laugh and celebrate our achievements. Someone who will cheer us up when we fail. Someone who will accept us for who we are. Someone whom we can trust to share all out secrets and thoughts. Someone who will just really be there. Someone who love us unconditionally. But the truth is we tend to seek these characters to people. People whom we thought will be there when we're feeling down, but when they're not there for us we feel more sad and more pain in our hearts because deep inside we wanted to be treated the same way we treat other people. People has limits and problems that they face so when someone who struggles chooses to console and be there for you, that is love.
But the best one to turn to when things go your way or when it doesn't, is God alone. No words from human is enough to fulfill the void in you. It can only be found in God. It is God alone. It doesn't matter whether you believe in Him or you don't, God exists and He's longing to have a relationship with you.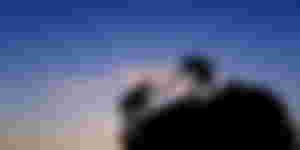 Matthew 11:28 NLT Then Jesus said, "Come to me, all of you who are weary and carry heavy burdens, and I will give you rest.
~ Come to God. The world is indeed tiring. He is always waiting for you to come to Him and take a rest. His presence.
1 Corinthians 10:13 NET No trial has overtaken you that is not faced by others. And God is faithful: He will not let you be tried beyond what you are able to bear, but with the trial will also provide a way out so that you may be able to endure it.
~ The trials we face are the trials that we can handle. God allows us to undergo trials with the promise that He is faithful and He is with us in our journey.
Jeremiah 33:3 NIV 'Call to me and I will answer you and tell you great and unsearchable things you do not know.'
~ When we're looking for answers to our questions, God is the best one to turn to. He knows us better than we know ourselves.
Hebrews 13:8 NIV Jesus Christ is the same yesterday and today and forever.
~ The God who saved the Israelites from Pharaoh is the same God today. He never changes. If He was able to turn the lives of the people during the old testament, He can surely do it in our lives as well.
John 13:34 NLT So now I am giving you a new commandment: Love each other. Just as I have loved you, you should love each other.
~ God loves you. You are worth more than gold, in fact you are priceless. Your identity is in Christ, not in what the world tells about you. Remember that you are always loved. No matter what you did, do and going to do, YOU ARE ALWAYS LOVED by GOD.
Please don't give up on yourself.
The time of healing and restoration has come. No matter what you're going through right now, God is with you. If you need someone to talk to, I am here. You can comment down so I can pray for you as well. God also uses people to show us that He cares about us.
Do not loose hope. Just as to how there's a rainbow after the rain, there is Joy after a painful journey. Your pain is not being set aside by God, in fact He is also hurting when we are hurting. God always wants what's the best for us. Your journey today is your testimony tomorrow.
Love_16