Ways to Grow Your Small Business with Social Media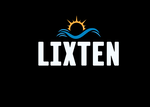 Social media has changed the way we communicate and interact with each other. It's time to take advantage of these new opportunities!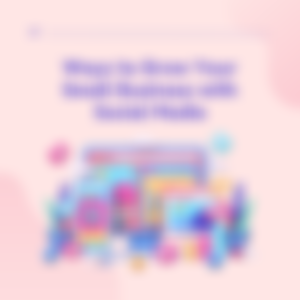 Are you looking to grow your business through social media marketing? If so, then you'll want to read this article. In today's era of smartphones and tablets, it is imperative for businesses to stay competitive and build an audience. This means understanding marketing strategies that will help them reach their customers where they spend most of their time -- on Facebook, Instagram or Twitter.
Social media has become one of the fastest ways to connect with consumers. By using these platforms, businesses of all sizes are able to communicate directly with their target audiences. Even if you currently don't have a large budget for paid advertising, you don't have to invest thousands of dollars to grow your brand. Instead, you can start implementing free techniques to begin growing your following.
Although there are many tools to help you with your social media marketing strategy, some of the most effective ones include: Facebook Ads, Google Adwords, LinkedIn ads, Pinterest ads, and Snapchat ads. The key is to focus on the platform that aligns with your company's goals and objectives.
If you own a local business, you should consider creating a Facebook page for your business. This will help you connect with potential customers who live near you. You can also use Facebook pages to share news about your company, promote special events, and more.
Twitter is another popular social network used by businesses. It's a good idea to start a Twitter account for your business so you can communicate directly with your followers. You can use Twitter to post updates about new products, promotions, and other relevant information.
LinkedIn is a professional networking site where people work, study, volunteer, and more. If you haven't set up a LinkedIn profile yet, do it now! A LinkedIn profile will help you connect with potential customers, clients, and partners.
You can also use YouTube as a platform to build your brand. Create a YouTube account and upload videos related to your business. This allows you to share your expertise and promote your products.
A blog is another effective way to connect with customers and potential clients. It gives you the opportunity to write about topics relevant to your industry and provide helpful tips and advice.
Facebook advertising is a great platform for small businesses to reach potential consumers. Not only does it offer good value for money but it provides a large range of targeting options to ensure a relevant message reaches its target audience.
Twitter also offers paid advertisements. However, Twitter is considered a bit different from Facebook. It allows advertisers to promote their posts directly to followers which means that you don't have to pay for likes or shares. Instead, you pay based on engagement. Therefore, the cost per engagement is lower compared to Facebook.
LinkedIn is also a social media platform where you can advertise. Unlike Facebook and Twitter, LinkedIn does not allow you to post promotional messages into feeds. Instead, you create sponsored updates which run alongside company news stories. This gives you the opportunity to showcase you latest products and give a brief update on what you are working on at the moment.