How to Choose the Best Web Hosting Service for Your Website - 7 Factors to Consider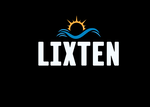 How do you choose the best web hosting company? There are several things that you should look at before choosing a web host for my site or blog. Which ones should you take into consideration?
Web hosting allows websites to be hosted from a data center instead of being stored locally (on a laptop or desktop computer). This type of service is necessary to make sure that websites are accessible on the Internet.
A web host company provides space for the website files, and also serves as a place where the website goes live. They provide servers, bandwidth, support staff, etc., all needed to operate a website.
There are many things to consider before selecting a web host. There are several options out there, and choosing between them requires time and effort. The goal is to choose a provider that offers the features you need at a fair price. Here are a few things to consider when choosing a web host.
Choosing a web host that charges reasonable rates is imperative to budgeting and saving money. Look at what the current market price is for each plan offered and select the one offers good value for money and falls within your budget.
Bandwidth refers to how much data your site can handle at once (or the amount of data that is transferred over time). A low bandwidth means less than average speed, while a high bandwidth indicates a faster transfer rate. As we know, website loading speeds directly affect how much visitors spend their time on any given page. When choosing a web hosting company, determine what kind of traffic you expect to receive. Do not choose a provider based solely on pricing; if you're planning on attracting many visitors, look for a plan with adequate service levels - you should look for a web host who offers high-bandwidth services. High-speed servers allow for faster loading times.
Compatibility refers to whether or not your web browser and operating system will work well together on your web hosting service's website. Many websites require specific versions of browsers. So if you choose a web hosting company that uses unsupported software, you may have problems viewing certain sites. A good idea would be to check out compatibility tools provided by the web hosting companies themselves before selecting any.
Reliability is defined as the time between failures of a system. You need to find a host that offers reliable service. This measures the number of hours that a server remains online without being taken offline due to errors or malfunctioning equipment frequently referred to as uptime. You should pay attention to the uptime value and select a plan that will keep your site operating smoothly. The best web hosting providers offer uptime (availability) rates of 98 and 99 percent. A good host will notify you of any downtimes before they happen.
Data security is an aspect that many people overlook when choosing a web host. Ensure you select a provider that takes precautions to prevent hacking attacks. Look for a web host that provides security features designed to protect your data, including online backup solutions, malware protection, firewalls, DDoS mitigation, and SSL certificates. Your web hosting company should display its SSL certificate on their homepage. Look at reviews to see if customers had issues with security breaches.
It's important to find a web host that provides excellent customer support. Look for 24-hour live chat and email options to receive help immediately when you have questions or concerns regarding your website. Also, look for a web host that includes a money back guarantee should anything go wrong. You don't want to spend your hard-earned cash on a web hosting package only to realize that you cannot get the technical assistance you need to fix any issues.
You may not think much about your web hosting company offering additional services, but some web hosts do provide additional perks to enhance your experience. These extras can include discounted domain registration or free web design templates. The best web hosting companies know that customers don't buy web hosting packages based solely on price; they purchase them based on what they can gain from the added value.
We need to choose a reliable web hosting company who offers high quality products at an affordable price. It's never wise to pay more for low quality services. When looking for a web hosting provider, I recommend using a third party review service. These reviews allow you to compare hosts, their features, and pricing. In addition, they also provide customer feedback and ratings of each host. There are many ways to choose the best web hosting service for your business.
The main thing to remember is that you want to find a web host that offers good value for money. This means finding the best combination of price and performance.