Ads Gone Wrong I
Inappropriate Ads that landed companies in trouble.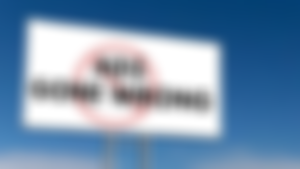 Businesses make use of adverts to introduce ideas to people and of course, most importantly, to sell their products. Although many companies advertise, different companies have different marketing strategies that they use to achieve their commercial goals. At that, company marketing teams and copywriters focus on the task of making business copies more attractive to the public and especially creative because well... creative is always better. 
To achieve the desired attractiveness, devices like puns (wordplays), humour, sarcasm, or witty remarks are deliberately included in copies and commercials. Businesses know that these techniques work better. But, not everytime. Sometimes, they go over- the- board and they end up being wrong. The result is that such companies are likely to face the disapproval of the public who might feel betrayed, angry, or even offended by the contents of the advertisement. Sometimes, things get hot and ugly and businesses face the risk of massive losses, media rage, getting dragged to court or even complete shutdown. And in the case of Lifelock data protection company, huge debt plus legal issues. So yes, one can say that their marketers are done for. And guess what? Here are nine of them that went veeeerryy wrong.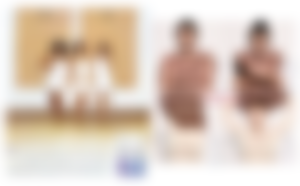 Dove company got into some deep trouble in 2017 after it posted a supposedly racist advert. The advert featured a black woman wearing a brown shirt matching her skin tone and pulling it off to turn into a white woman in a white shirt matching her skin tone. Maybe the ad was supposed to convey the message of Dove's whitening and transformation but, the ad fueled serious anger on social media as the public went berserk on the apparently inappropriate marketing style of the company. According to the angry media, the company's description of black as an 'unfavourable' or 'dirty' skin tone was very racist.
Racial diversity is a very sensitive issue in the society. With the increasing number of antiracist advocates, there seems to be constant watch against any perceived racially biased action therefore, any unpleasant remark is regarded as offending and insensitive. Dove really should have known better.
Some controversy came up in this issue when the black woman model asserted that she didn't think the advert insultive, and... there was a third transition that involved another coloured woman which was not featured in the viral photo. The transition, had it been featured in the capture, might have exonerated the company and confirmed that Dove was only trying to introduce racial diversity in its commercials. But, not many people agreed with this idea. According to them, Dove company was not a first time sinner. It had also previously featured a glaringly racist ad in 2011. In the ad, coloured women were featured as the BEFORE and a white woman as the AFTER of using Dove product. Uh-oh! Caught!
Although Dove apologized to the public for its erroneous advert, it still had to suffer for its mistake.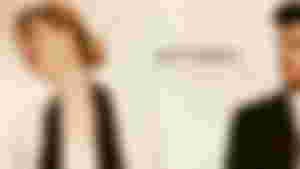 "Spike your best friend's eggnog when they're not looking." 
Now, that's one crazy line for a department store's Christmas catalog's designer bags advert. The Copywriters of Bloomingdale's seemed to have misplaced humour for a serious issue in their famous eggnog advert.
Bloomingdale's released the advert as part of their holiday catalog in 2015. The graphics showed a woman who was looking away and laughing and a man looking weirdly at her with the words; "Spike your best friend's eggnog when they're not looking" in the middle of the graphics. The marketing team had probably thought that the idea was funny and the public will be humoured but to their dismay, immediately the ad was released, the public took offense. People were of the opinion that the advert was encouraging date rape. Not only did it promote an unfavoured idea, it also projected some displeasing pictures about sex and men. The whole things about secretly spiking one's best friend's drink, and that, especially with the creepy look the man in the picture was giving the lady, and the clearly not innocent use of a man model and a woman model, wasn't just it.
Parts of the reaction of the public were that; the advert was creepy, uncomfortable and annoying. Expectedly, it didn't take time at all for Bloomingdale's to realize that they'd made a mistake.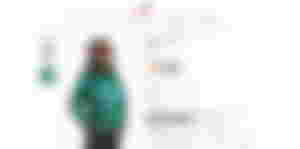 Another ad tagged racist. That's a young black boy there, who is wearing a green hoodie. On that hoodie, are the printed words; "Coolest monkey in the jungle" 
Uh...what?! 
H&M were advertising a new line of hoodies and they released this advert, which immediately became publicly criticized. 
Coolest monkey? Why use a monkey? Not a leopard, or a jaguar, or a rabbit. There are tons of cool animals they could have used and even if a monkey had to be used, it shouldn't have been the boy who is black. Considering the sensitive racial issue that was causing some problem in the society, those lines were seen as plain wrong. Everyone knows what a black person wearing something tagged "monkey" means.  And, although the parents of the child model said that they didn't think it was offensive, the public believed it was. And, H&M lost a lot of important public support (and probably much money too) including that of their brand collaborator and entertainment figure; the Weeknd.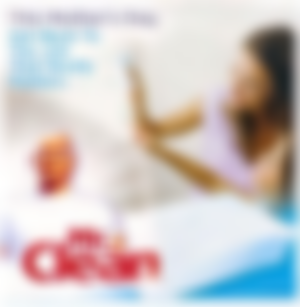 Mr Clean had wanted to use the Mother's day celebration to an advantage to sell more products. So, it released this advert which unfortunately, toppled over badly. 
The women public didn't think the advert was reasonable. It was sexist and put female importance in the bad angle. According to the advert, the 'job that really matters' is supposed to be cleaning. It was perceived as very wrongful to say that the women's job that really matters was to clean; even the mere idea of it being women's job. According to the public, there were a lot of problems with the ad. Apart from the fact that it had unreasonable sexist ideas, the company was trying to suggest that the product could be given as a Mother's day gift to women, probably sending the message that; "go clean as it's your job" rather than a message that; "this product will aid your good-hearted volunteer work and it's sent to appreciate you." What a misarranged message delivery! Mr Clean company suffered for it though, as they had already offended their target audience. Haha! Not the wisest move, seeing that they're so going to make bad sales. 
While making content that will go public such as adverts and commercials, it can never be too much to take into consideration; public opinion, and take extra care to make the ad as sensitive as possible. Businesses are suffering from this.
---
This is not the end of this article; there's still the company who dared scammers with the CEO's private details to prove that they were secure and the ad about the pregnant nun. But, let's save the last most mental ads for the next half of this article.