One Shape With Different Colors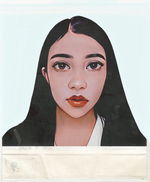 Have you seen different people having some debate just to prove that they are the true church? Or have you been experienced it on your own to have some argument with your friend, classmate, family member or co-worker/s just because both of you have different beliefs in terms of religion?
But first let me tell you that this article is intended for sharing my personal experiences, and my very own point of view of the said topic.
---
When I was in primary, I only know 3 religions and one of these 3 is my own religion which is Roman Catholic. Everything was fine, I was an active member of the church, added that my whole family even relatives are also the same. I guess I was already in secondary when I slowly encountered different religions, since I've heard different names of the churches then I asked my mom on how many church are there in the world, as I remember she said "thousand plus", and I was so shocked by her answer.
I'm a student who don't like argument, that I prefer to shut up my mouth than proving what's my point. But then, I have these classmates who loves to debate about their religion. It was like I was sitting in the center, and my two classmates arguing in my left and right. The very common line that they have is, "In what page, book, chapter, verse... it can be seen in the bible?", which make me think that if you want to defend your church you need to memorize what's written in the bible words for words, the more you memorize more verses the more godly you are. Although I am an active member of the church, and memorize all the stories in the bible but I am not that smart like how my other classmates can memorize hundred of verses. I was grade 3 when I attend Daily Vacation Bible School in a non-Catholic church, and I enjoy being their that I became the first honor. It was like after I attended Flores De Mayo in our chapel then I attend DVBS after. Just enjoying my childhood life learning about God.
When I reached in highschool, I became more curious about other churches which my father don't like. He isdevoted to our religion that he forbid me to go in other churches. But since reading and listening about other religion won't satisfy me, then I tried many times to go in different churches without telling them. But after all, my father knew it and he wasn't get angry, he even said that he is so proud how eager I am to learn through my personal experience. And I don't have any complain about those churches that I've attended, the church itself is not a problem, but in the long run you are with them, the true identity will reveal.
---
Godliness is about following God's commandments, loving Him wholeheartedly and doing actions which you think can make Him happy. On the other hand, when we say religious it's all about following church or other religious institutions' rule and principles; being dedicated to your church or religion. For example, one of my friend is an active member of their church, she always join different programs and competitions, the reason why I see her as a religious one. But, I can say that she's not a godly one, as she likes to bully and look down other students.
---
Why I shared this topic, is for us to make some reflection if we are being a follower of God or just a follower of church. Sometimes we are being controlled about the things that we know as enough and right without realizing that we are being a servant of sin than God.
Let's try to communicate God whole heartedly for us to be guided in all our works.
________________________
Flexing my sponsors, people who guide and support me throughout my journey here. You guys can check them too:)
---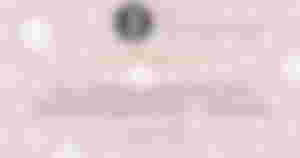 Images were edited using Canva/PicsArt
My appreciation to all by subscribers, likers, upvoters and commenters. May God Bless you all! 

-Ling01