Not Always Being Available
What I hate about myself before is that I don't know how to say "No". I'm always available to help, to give, to listen, to understand and so on. If you're a very kind person, you would say that this is a good trait, but if you became wise you'd understand how important to choose whom it is only better to give effort.
---
Story time...
I have this childhood friend from my grandparent's province. I am more older than her but we became close as she always stay with us everytime we visit in their place. She is a college right now, and during those times that they are having modular class, she always ask my help to answer her module. There's nothing wrong with it and I don't have problem about it, but as the days passes by, she frequently send through messenger the shots of her module and just wait for me to answer it. She never heard any complain and I answer it immediately as soon as she send the photos or questions. I answer all her modules in Mathematics, English, Filipino, Science, Values Education and all. One day, she ask another help and sent me the question. The direction is to share her personality through answering questions. "Sis, just answer it like you are me", she asked. Like, what! Since I'm already full of what she is doing, I started to speak up and replied her frankly that all those questions should be answer by her, personally, and that requires common sense. Maybe she get angry on my reply that she only seen it. After weeks, she chat again like nothing happened, and asked if I can help her again as she can't understand the questions. After she send the questions, I explain it but still she can't comprehend, so what I did is to answer it all again. After a month, she posted her report card and proudly showcase her 90 grade as the lowest and 99 as the highest, with the caption of "study hard". Wow. Lol
As of now she is still chatting, and her last message was on the other day saying "Sis, can I still ask for help?". Now that I know how to reject, I decided not to seen her message and ignore it. That is also my younger brother's advice.
---
One thing I have learned in life is that not everyone deserves to be treated with kindness. Like, you must set boundaries, and to at least respect yourself and not to tolerate other people. The world is full of toxic people, and I don't need them in my life.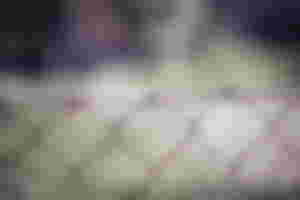 Why I share this one is to remind everyone, that maybe at the moment, you're this person whom they're taking for granted. Open your eyes, and be conscious about helping, because sometimes we are blind with our kindness that other people take advantage and benefits without even saying thank you. You may have a lot of friends, but not all friends are real, you yourself can feel it. That is a reality that we must be aware of.
This might be about negativity, but the point is the realization that we must acquire. This is also one of the reason why we need to choose the people that surrounds us. It is okay to be friendly, and it is better to help others, but we must think wisely. It is okay if we are not available for the others especially when we are fixing and building ourselves first.
---
A pleasant Sunday to everyone, we are going to face another week for this month; time flies so fast. I wish you good health and happiness in life. Aja!
________________________
You can find me in;
Or contact me in;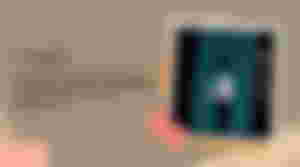 My appreciation to all my subscribers, upvoters, commenters and sponsor. GOD Bless! 
-Ling01