Friday blessings
A second evening of December and everyone feels cold and we noisers feels some extra happiness today. Happiness didn't tell us that be ready I'll come to you but when it comes everyone feels happy after many times.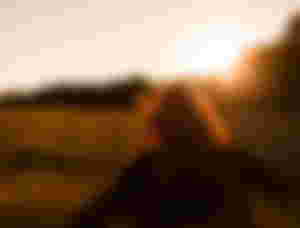 Today i received happiness in virtual world which is related to my virtual earning journey. I slipped into Bitcoin cash in December 202. Before that day i wasn't familiar with Bitcoin cash or anyother crypto currency but now i know about the most. It means that i know about most things in 2022 which is the good thing because it increase my knowledge about crypto currency world.
As some of you may know that it's my second account here because last one wasn't good and so i made another one. It's been 4 months that i made this account and using this for 4 months. Today a different kind of notification pop up in my readcash and i was really happy to see this. I achieve a milestone which is above 1000 views. I know it's not so huge in 4 months but for me it's huge because first step always gives happiness. And when other's post it about this notification i was thinking maybe I can't achieve 1000 Views but today i did it.

It's happening because if your support and love and I'm really thankful to you. I know my consistency matters here but without you guys I'm nothing and i can't achieve this milestone.
Everyone loves rain, I don't know about boy's but yes mostly girls love the rain. Every single drop of water pouring from sky and make happiness on our faces in summer.
In winter we avoid to get wet in rain but they introduced a rain of BCH and obviously everyone wants to wet under this rain. We all love BCH and let's suppose if BCH dropped from sky instead of water.
We all are sad due to low market value of BCH and due to absence of Rusty from Readcash. My grandparents always said, if one door closed for you than don't worry and have faith on God because God will never leave you alone and he surely open another door you.
A few lucky user's here got huge tips from Anonymous user and it makes them happy but those whi aren't lucky like me, they've another option of rain of BCH.
Kim introduce cashrain which is just like an airdrop and it Randomly shower you with BCH and makes you smile. I saw that on noise.app everyone is very happy and share their feeling about cashrain.

I think when I'll be woke up next morning there's some BCH in my wallet which will surprise me but for this first I've to sleep lol 🤣 okay to get the rain of BCH let me try to sleep myself and see a surprise in next morning which is a good sign that i start my day with smile.
These two happiness and blessings are unexpected that's why they give us more happiness as unexpected things give us more happiness. Start of December is very good in this case, let's see what's happened till last but hope for the best. Might possible December give us a lot f happiness.
Lead image is from unsplash picture. Some pictures are of unsplash picture while others are screenshot.