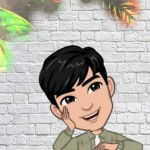 MAY 17,2021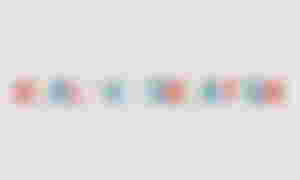 Can we call someone as Health Literate?Can we call someone as Health illiterate?
Literacy does not only pertain to reading, writing and arithmetic or the 3 R's but it could be expanded to information technology literacy, HEALTH LITERACY, etc.
At present, we cannot avoid the fact that there is now a rapid change of technology which is all over the world. Computers are now being used not only in the educational institutions, but also in the offices, homes, hospitals and many others.
We often hear that health is wealth and this is very true ( I know most of us can agree with this ) hehe . No matter how hard we study or work to earn big income, without good health, everything is futile. We can live our life as long as we have a good health. We make of use our health to be able to achieve wealth, that's why we can say that health itself is already our wealth. We have our responsibilities and we have to work with it everyday but we should be extra careful with our health and that is important.
For me, Health is a relative state of wholeness and balance and good health is something we strive to achieve not just individually but also as a community.
1. It show in Medical health records that our current health practices are poor.
2. People's attitude towards health does not lead to hygienic living.
3. Lack of basic information related to health care.
4. Habits affect health and school can develop health habits.
Source: https://health-care-drug-education-flash-cards/
I consider health a relative state of wholeness and balance. What I mean by the balance is that the balance of all internal and external forces that allows us to move through the world and not get hurt by all the things that have the potential to hurt us. Health for me is also having the energy to do the things I care about.
Why is it important to study health? It's simply because it is actually to support personal growth. Personal health education builds student's knowledge skills and positive attitudes about health and it motivates the student to improve and maintain their health and prevent disease and reduce risky behaviors and also important for self esteem or self image. Studying health is one way to increase our knowledge and also to influence other people about caring for their well-being as it helps empower each one of us to live a healthier lives. Being healthy should be part of your overall lifestyle. It is one of the best practices as it gives us feeling of complete physical, mental and social well-being. Living a healthy lifestyle can help prevent chronic diseases and long-term illnesses. It will actually provides us freedom from almost all diseases. But you have to maintain a healthy lifestyle by doing what is right for your body.
If you're healthy you can interact with germs and not get infections allergens, and not be harmed. I think all of us come into the world with that internal quality but I think it's up to us to learn how to protect it and enhance it.
For me ,health is like a shield in my mind as well as in my body, as I think about stress, as I think about problems and face those things, as I do my tasks, my responsibilities and everything I need to do everyday.
* It is fundamental to foster the well-being practices of the understudies beginning from kindergarten until he gets mature enough to comprehend the logical reasons upon.
*Heredity , climate and method of living decide one's well-being.
* HEALTH EDUCATION should be remembered for the educational plan beginning from kindergarten up.
* Encouraging students well-being in the school and is only essential in the possession of the Health teachers.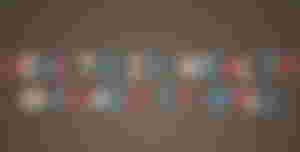 Health Education - It is more likely an activity that spreads the knowledge related to health care of people.
Hygiene - A practice on how can you take good care for your body including bathing, washing hands etc.
Public health - A discipline that addresses a health within groups of people, from small communities to entire countries.
Sanitation - A practice of protecting health through hygienic measures.
School health - It is more likely a service that provides school health aids to support the health needs of student and health of the environment.
CLOSING THOUGHTS
Again, in this time of pandemic, our health is one of the most important things to be in a good condition. And I think not all of us have that enough knowledge how important it is and what to to do maintain our health in that condition. So I hope you learned something . Godbless!