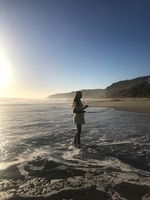 So last day I made an article about korean lesson, the difference of formal and informal.
Today, our topic is all about consonants and vowels. Gagamit ako ng korean character para mapadali at mapabilis yung explanation.
So for those who is having a hard time in this kind or learnings you can dm me in telegram.
I'm active at answering all questions as long as I'm familiar with. Except my personal life, only in this kind of lesson.
and also, please stop asking me to make a video regarding this matter, I'm not good at vlogging that's why I'm writing this as article. And all of this lesson here is based on what I had learn.
---
In korean, mayroong 3 vowels. Etong vowels na ito, sila yung una nating tatakakayin for me to explain what they are.
Bright Vowels

Dark Vowels
bright vowels
The bright vowels in korean has two forms. The first one is ㅏ (a), and the second one is ㅗ (o). When I'm still learning korean di talaga ako nag pepay ng attention because for me they are nothing. I don't know na they were too important.
Dark vowels
In dark vowers we have ㅓ(e), and ㅜ (u)
Yung mga Bright Vowels tulad ng ㅏ and ㅗ at dark vowels like ㅓ and ㅜ ay matatawag na isang Vowel Harmony.
So bakit nga ba Vowel Harmony?
Because Vowel Harmony is always used specially in pairing things.
Example:
If we use the Vowel ㅏ it creates a small meaning of an image. And the ㅓ is reflecting to the big image. That's the difference between them.
So yung Vowels in korean language is always nakaattach sa left, right or di kaya ay sa baba nilang dalawa. Tulad nito:
가 - ka
갸- kya
거- keo
기- ki
겨- kyeo
고- ko
Friendly reminder: whenever you are constructing something lalo na sa words laging mag aadd ng mixture of consonants and vowels. Maguumpisa ka ng consonants, sa mismong umpisa ng isang salita.
Important: In most cases, pwedeng wag gumamit ng consonant as long na may null character (ㅇ)
For example:
ㅇ + ㅏ = 아 (a)
ㄹ + ㅡ + ㅁ = 릉 (rum)
ㅇ + ㅗ + ㅅ = 옷 (ot)
Kapag man yung syllable is nagcoconsist ng consonant at ng horizontal vowel yung consonant at laging nasataas, at yung vowel naman is yung nasa baba
example:
ㅁ + ㅗ = 모
M + o = mo
Always remember the difference between Bright, and Dark Vowels. Also always remember na every nag coconstruct ka ng word don't forget na yung mixture ng consonants and vowels is always nasa umpisa ng word and and lagi itong nasa unahan mismo ng salita.
The other cases is di na kailangan, pero it still need because of their difference.
---
What is the 10 basic koreans?
ㅏ (a)
ㅑ(ya)
ㅓ(eo)
ㅕ(yeo)
ㅗ (o)
ㅛ (yo)
ㅜ (u)
ㅠ (yu)
ㅡ (ey)
ㅣ(e)
---
I want to end the lesson here because I'm too sleepy. But for additional, let me share this.
In korean there are TWO types of CHICKEN:
the first one is DAK, kapag sinabi nating dak, mga chicken base sya sis hindi daks na malaki yung ano. Basta yung ano.
The second one is CHI-KIN.
Guys for fried chickens lang tong term na ito. Hndi to pang kalahatan. Kaya sa korea, dapat alam niyo pinagkaiba ng mga to. Hahahahaha

---

So this is only muna for today.
maybe I'll stop the topic here and I'll share ny personal life in my next article. You can contact me via tg if you have any questions.
Telegram: @CessyAreum
Feel free to dm me if you have any questions!
Thank you so much for dropping by!