To All the Boybands I've Loved Before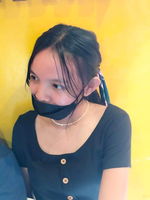 As cliché as it may sound, music has saved my life a million times yesterday and a million times more for hereafter. I walk around the school campus incomplete without my earphones.
Yep, I'm that girl obsessing over songs, I can memorize every word in the lyrics, and every song has an important and unforgettable memory attached to it.
Do you want to know how obsessed I was?
Well, I loved all great artists but I loved the boybands the most. I was head over heels over The Vamps, 5 Seconds of Summer, and One Direction – my top three favorites, I guess. I submerged myself in Twitter before and I had lots of fan accounts, some of which has been followed by my favorite artists. Twitter was my home before because I met many internet friends there, Filipinos and foreign. I was jumping after every update they post and my body clock wasn't even settled because I was used to their time, specifically UK time zone.
These boybands are the reason why I spent lots of my money and at the same time, I also saved some because I was really having high hopes that I will be one of the lucky people and have my chance to go to their concerts here in the Philippines.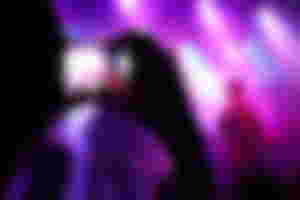 Like I said, I spent a lot because of their merchandise. I would buy anything that has their picture on it. I admit, I was the obsessed fan girl. I would buy their albums, print their pictures, buy once again their posters and put it all in my room that every time I woke up, I would see nothing but their faces and then I will have a good mood despite the unpleasant things happening in my life before.
I know this sounds silly but I love their songs that much that there are certain times in which I feel like I am making their music video because other than being an emotional person, every word really matched my life and/or situation.
HOWEVER, that was before. Though I still love them deep in my heart and I still lowkey support them, I think something big has changed in me – maybe I became more mature or became more of an adult who values her time and money well. In my Senior High School, I kind of had a great space between them and until now, I still haven't got the feeling to be back in my life as a fan girl.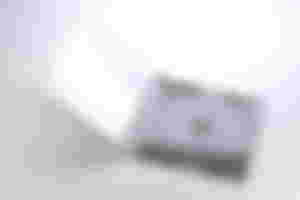 After how many years, it's sad how The Vamps is still underrated. They are very talented. Even 5SOS are not in the top news anymore. Most of their concerts are rescheduled because of the pandemic. The saddest part is that One Direction never came back from their hiatus. Nonetheless, I choose to be happy that each of them made their own success in the industry and they were able to show off their art.
And I wish you nothing but success in every place you put your passion to.
———
Thank you so much for reading my article. Your support is much appreciated. See you in my next one!
PHOTOS ARE FROM PIXABAY.
Sponsors of KweenAzyKeith